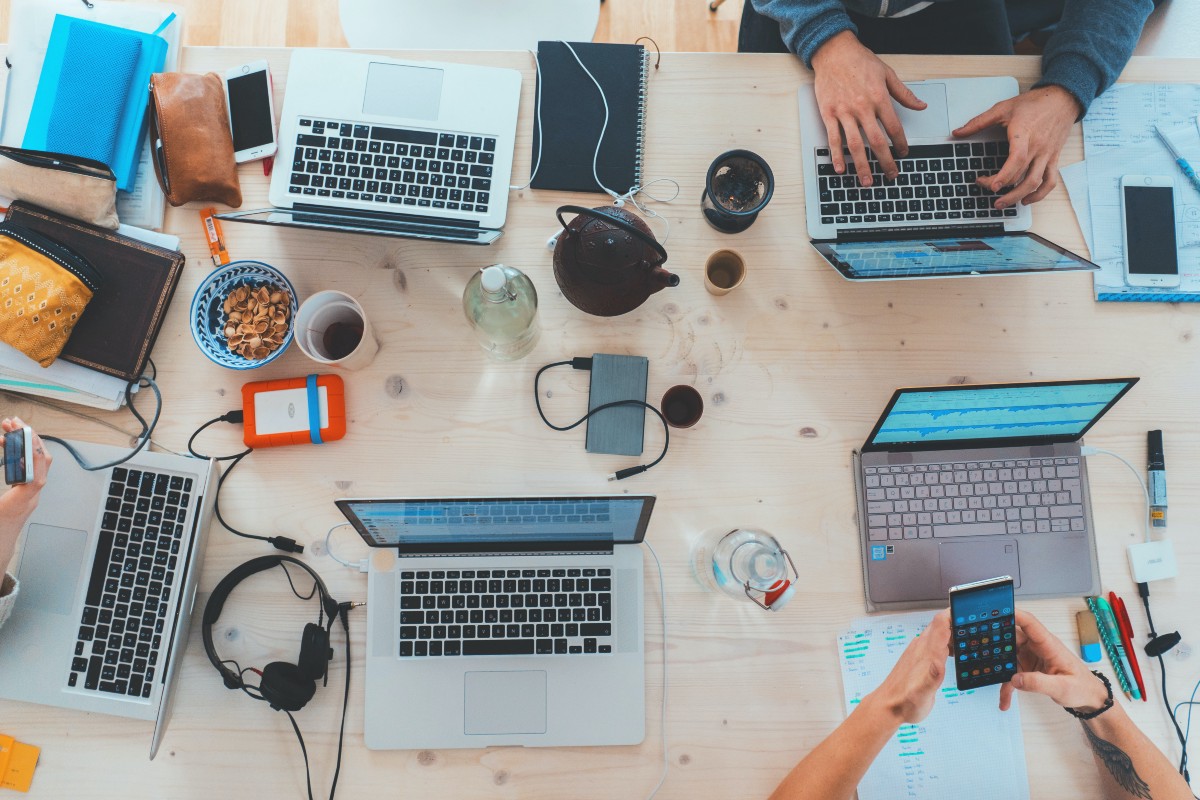 With internship season well underway, we reached out to some Alteryx ACEs, top analytics experts and participants in the Alteryx Community, to see what advice they'd offer to interns in data analytics and data science.
How can you make the most of an internship experience? What are key things to learn from the people and resources available during this unique opportunity? These data pros provide their perspective on how to be successful in an internship and beyond.
Jason Mack (@dataMack), Head of Analytics at Cigna
As an intern, your primary focus should be on building a network of connections that can help you land your next full-time role, or help at some point in the future. A great way to have people remember you is to solve some problem for them, even if it may seem simple or small. For example, an Alteryx workflow that helps them consolidate their weekly spreadsheets: if it saves them from the most boring and dreaded 20 minutes of their week, you have improved their life, and they will remember you.
Nicole Johnson (@NicoleJohnson), Senior Consultant at T-Mobile
You should constantly be asking yourself, "What if?" No matter the task or assignment, or even if you're just being asked to take notes and observe, you can always find opportunities to stretch your skillset beyond the basic responsibilities of your internship. For example:
What if you were the one being asked the question, instead of just observing or being told what to do and how to do it? How would you approach it, if left to your own devices?
What if the data wasn't this clean the next time?
What if conditions change? How will your solution evolve and adapt to uncertainty and changing parameters?
What if your fresh viewpoint and curiosity is exactly what is needed to avoid a potential issue or come up with a creative solution?
When presented with an internship opportunity, think of it as being given the keys to the castle — it might get you across the moat, but you still need to open some doors and explore some hallways before you'll get to the real gems!
AJ Guisande (@aguisande), Services Director at Decision Science
Be curious, always!
Learn something new, every day!
Push yourself, every time!
Complete/finish things, even when they're not perfect.
Use deliberate practice for your skills.
Joe Serpis (@JosephSerpis), Senior Consultant at Keyrus
I'm really passionate about internships as my own career was kicked off by two internships, which I was fortunate to participate in. The best advice I would give is make the most of the time. Participate and ask to be involved in anything that will give you more experience in data analytics or data science during the length of your internship. As a data professional who was an intern and who has since supported internships, showing you're eager to learn is essential as it means you will likely be given more opportunities during your internship. Use the connections you gain during your internship as they can help introduce or recommend you for a permanent position or role in analytics. Lastly, use your internships to help decide if a career in data analytics or data science is something you would enjoy doing as a career.
Mike Barone (@mbarone), Data Scientist at Paychex
Do something you're not asked to. When you're collaborating with or listening to other team members or people you report to, listen for something that you can offer in the way of using data that they haven't thought of or tried yet. But don't mention it to them. Come in 15 minutes early; stay 15 minutes late. Take something that you think you can achieve with relatively little overhead that hasn't been asked for yet. Maybe a cool visualization. Maybe a predictive model. Maybe an automated way to perform a process. If you can show them you have not only the know-how, but initiative and motivation to innovate and solve on your own, it can go a long way towards the "Wow, we gotta have this person on board" factor!
Andy Uttley (@andyuttley), Consulting Manager at Javelin Group
My advice would be to try shape your experiences to be "shallow and broad" as opposed to "narrow and deep". By this, I mean I'd encourage someone to try to experience as much as possible, which comes at the expense of going too "deep" into any topic initially. Data science is a huge field; there's no better time than now to work out which area you'd like to specialise in, and an internship is the perfect way to experience a variety of aspects before choosing the areas you'd like to specialise in the most. Also focus as much on relationships as you do on technical skills. These relationships will be critical to your continued learning and progress; you'll quickly learn that part of the day-to-day is giving and asking people for help!
Chris Lewis (@cplewis90), Senior Data Analyst/Alteryx Team Lead at Whole Foods Market
Enjoy every day of your internship because it will fly by! One thing I wish I got the chance to do would be for interns to learn about different types of analytics that businesses could do and what those types of roles entail. If you are interning as a business analyst, learn about marketing analytics, real estate analytics, financial analytics, and any other area that sounds interesting! While you are networking with other analytics teams, learn about use cases of analytics that have impacted the business and how the analytics were applied to the business. Network with business partners of the analytics teams to understand how the business operates and the business model it operates on. One last thing that I would consider a bonus in an internship is building your brand and understanding how different people in analytics built their brands.
For more on this topic, be sure to check out this week's episode of the Alter Everything Podcast, which features ACE Heather Harris and Cameron O'Donnell. They discuss how Cameron obtained a data analytics internship and used it to successfully launch his career as an analyst.
And for interns and others seeking new opportunities in data analytics and data science, be sure to check out ADAPT as well, which offers free training and credentials from Alteryx and Udacity.