Using data in business is a hot topic, but it continues to feel a little mysterious. People around the world are intrigued by data's potential to grow companies and transform industries. Check out the Google Trends chart below, showing how search interest in the term "data science" has skyrocketed since 2004:

But a lot of curious searchers probably stop there. The excitement undoubtedly fades when they encounter complicated, jargon-filled explanations of how AI is applied to solving real business challenges.
We know well that the data science field is complex. That's why Pecan focuses on making data science and predictive modeling accessible to everyone, not just data scientists. We want every organization to be well positioned to benefit from the important data innovations reshaping today's business world.
To that end, we're delighted to share a new guide, "The What and Why of Predictive Analytics." The guide explains the essentials of how predictive analytics works, various approaches for implementing predictive analytics, and the kind of results your business and operations teams can expect when it is incorporated into your day-to-day decisions.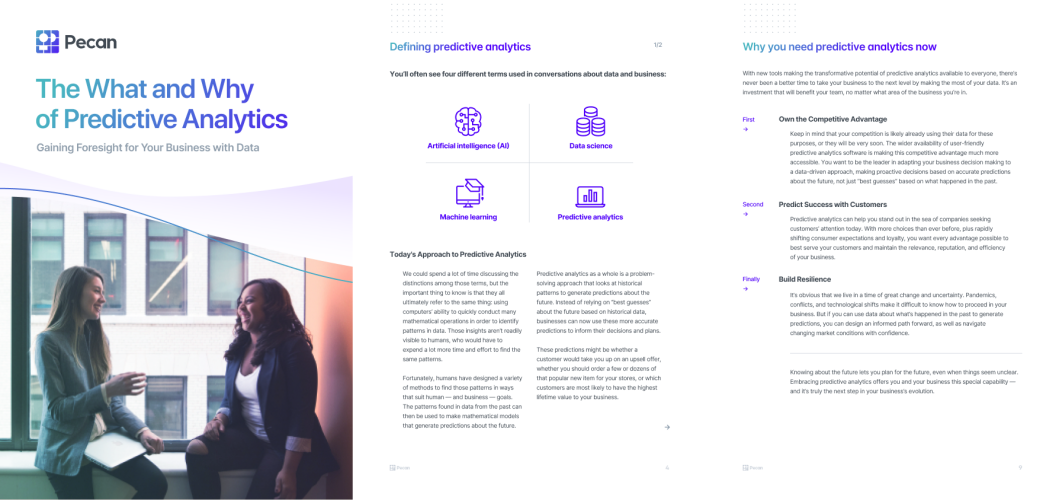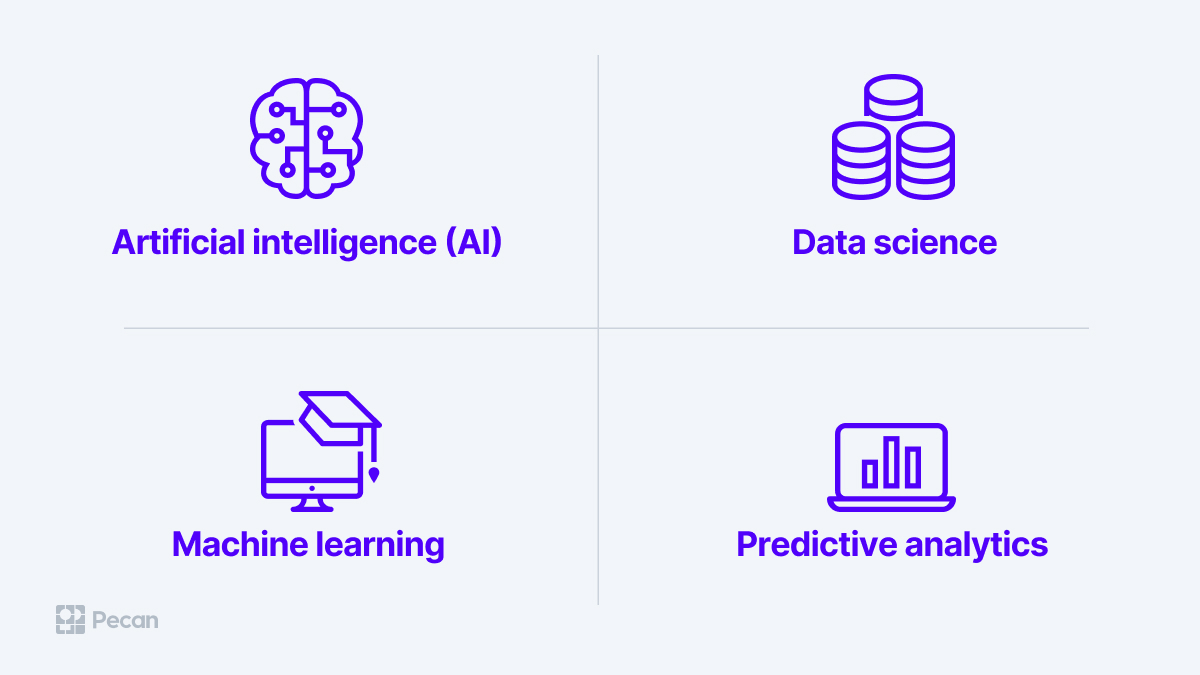 Start exploring predictive analytics and its potential to grow your business with this clear, straightforward guide to the basics.
Check out the excerpt from the guide below that shares three important reasons to consider adopting predictive analytics for your business.
With new tools making the transformative potential of predictive analytics available to everyone, there's never been a better time to take your business to the next level by making the most of your data. It's an investment that will benefit your team, no matter what area of the business you're in.
1. Own the Competitive Advantage
Keep in mind that your competition is likely already using their data for these purposes, or they will be very soon. The wider availability of user-friendly predictive analytics software is making this competitive advantage much more accessible. You want to be the leader in adapting your business decision making to a data-driven approach, making proactive decisions based on accurate predictions about the future, not just "best guesses" based on what happened in the past.
2. Predict Success with Customers
Predictive analytics can help you stand out in the sea of companies seeking customers' attention today. With more choices than ever before, plus rapidly shifting consumer expectations and loyalty, you want every advantage possible to best serve your customers and maintain the relevance, reputation, and efficiency of your business.
3. Build Resilience
It's obvious that we live in a time of great change and uncertainty. Pandemics, conflicts, and technological shifts make it difficult to know how to proceed in your business. But if you can use data about what's happened in the past to generate predictions, you can design an informed path forward, as well as navigate changing market conditions with confidence.
Knowing about the future lets you plan for the future, even when things seem unclear. Embracing predictive analytics offers you and your business this special capability — and it's truly the next step in your business's evolution.
Pecan is here to help you find the right applications of predictive analytics for your business, without data scientists. Don't hesitate to reach out if you'd like to assess your predictive readiness with a quick, easy use-case consultation. We'll help you find the best way to get future-ready.