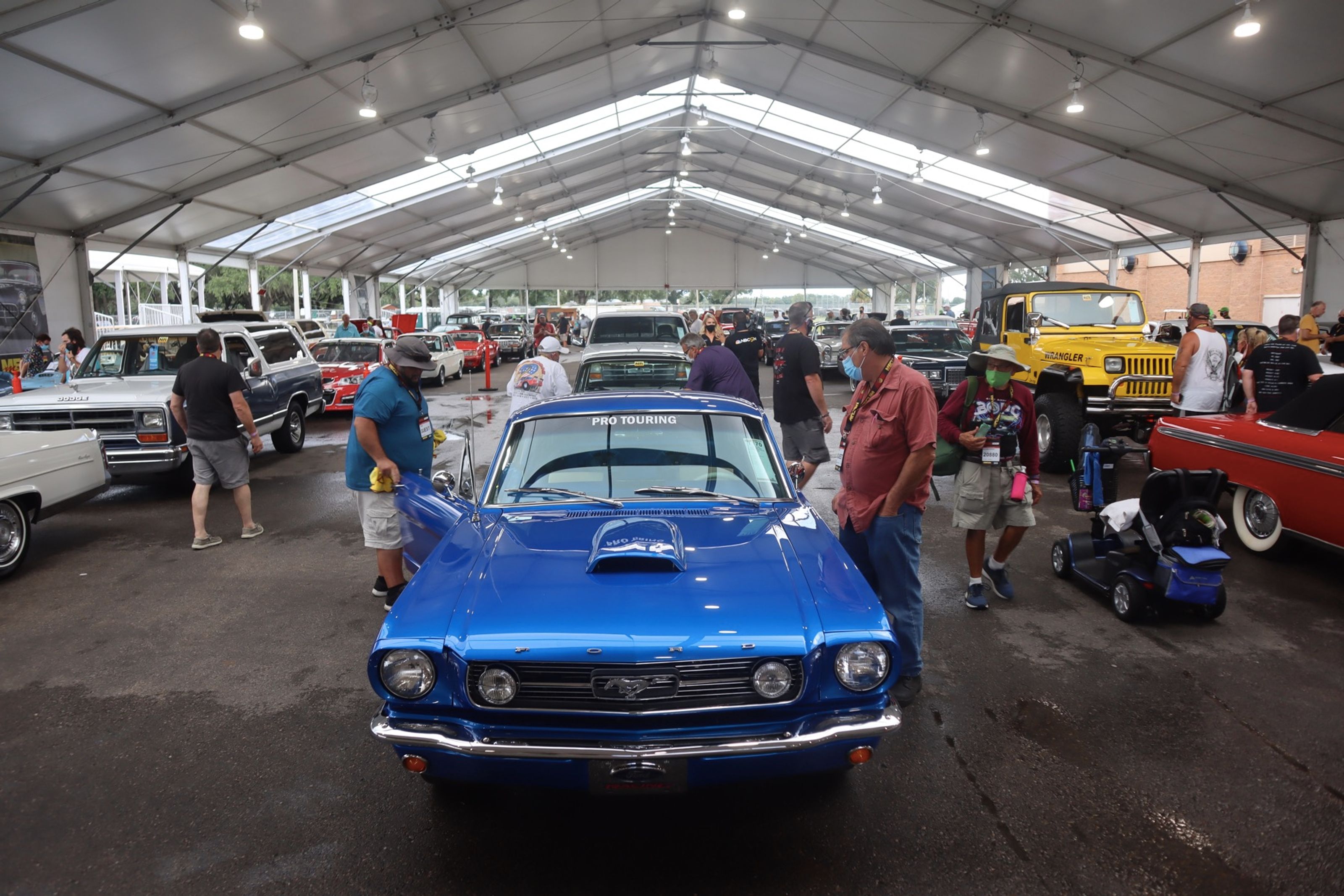 With the pandemic putting most events on pause, Mecum Auctions fired its automotive extravaganza back up in Indianapolis in mid-July. Things went well, so the company decided to return to the site of its season kickoff — and that historic Bullitt Mustang auction this past January — Osceola Heritage Park in Kissimmee, Florida.
"Following the positive response to the safety standards employed at the recent Mecum auction in Indianapolis, where record sales were set, the Kissimmee Summer Special will utilize similar procedures..." said the company in advance of the event. "The venue's massive 200-acre grounds will allow ample space for both the vehicles and those in attendance to spread out safely."
While the Summer Special, as it was dubbed, featured over 1,000 vehicles, the displays seemed a bit more low-key than the Kissimmee event earlier in the year. That said, there was still plenty of interesting hardware on the property, including hundreds of Blue Oval machines. It was certainly hard to choose a few favorites, but we narrowed it down to our top five Fords from the event...
5. 2015 Mustang GT 50th Anniversary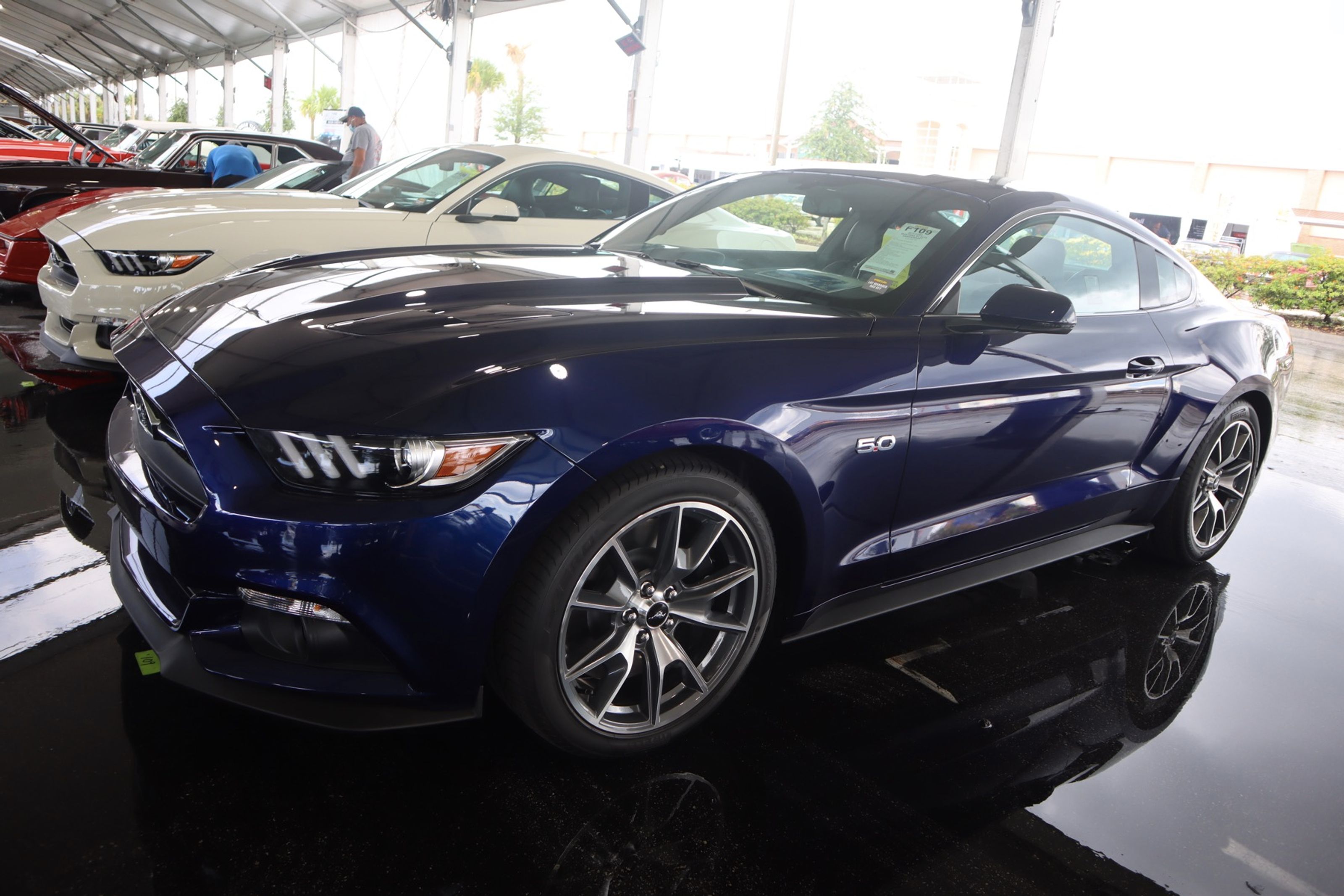 This one didn't drop the hammer on the auction block, but maybe it is just too new. That said, you just don't see too many of the 1,964 50th Anniversary Edition in the other color. Wimbledon White versions are relatively plentiful (there was one parked next to this car), but only 30-percent were built in Kona Blue like this one. This 2015 Mustang GT only has nine miles on the clock and is the 45th unit built in the run. We suspect this one will grown in value as the years go on.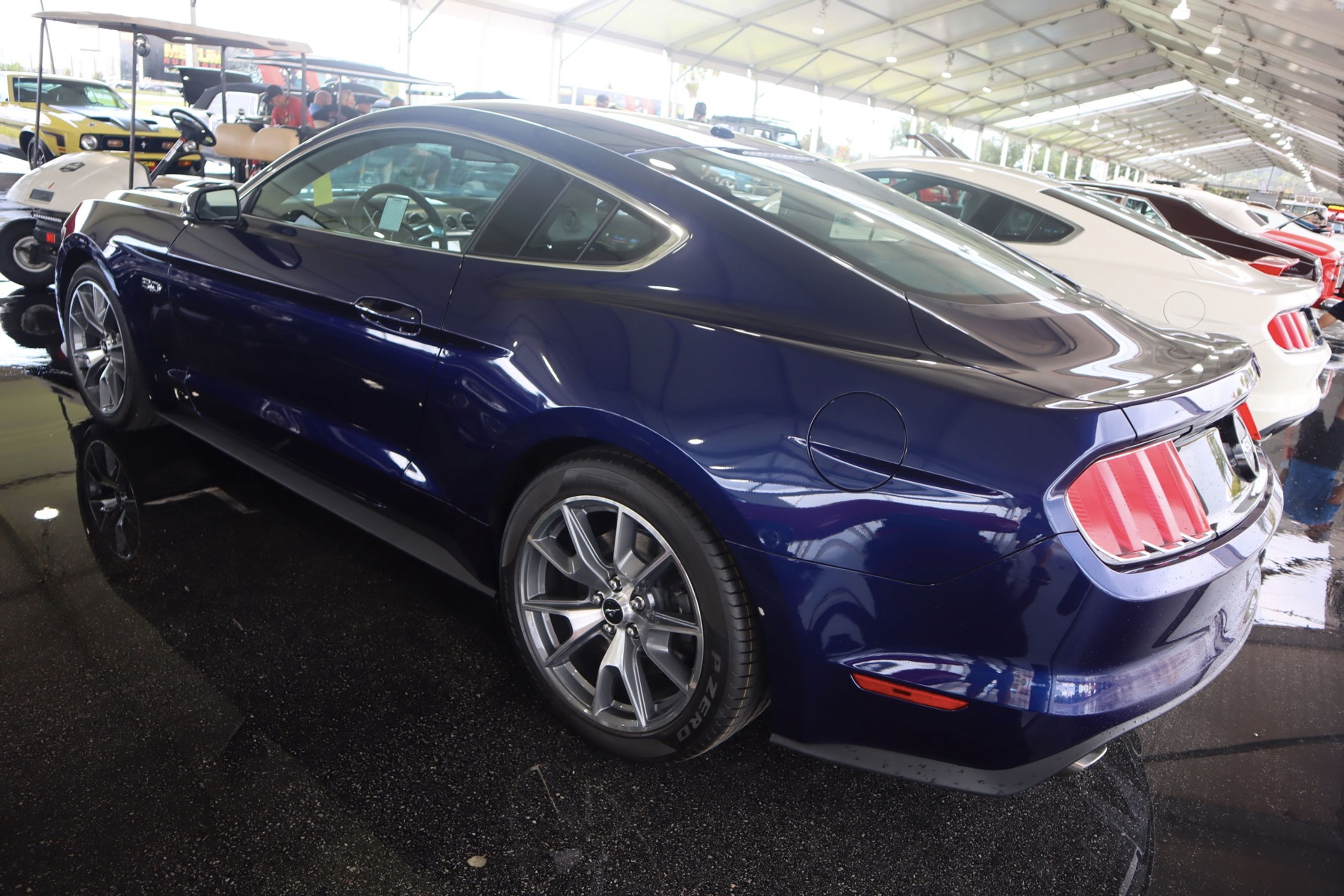 4. 1987 Mustang ASC McLaren Convertible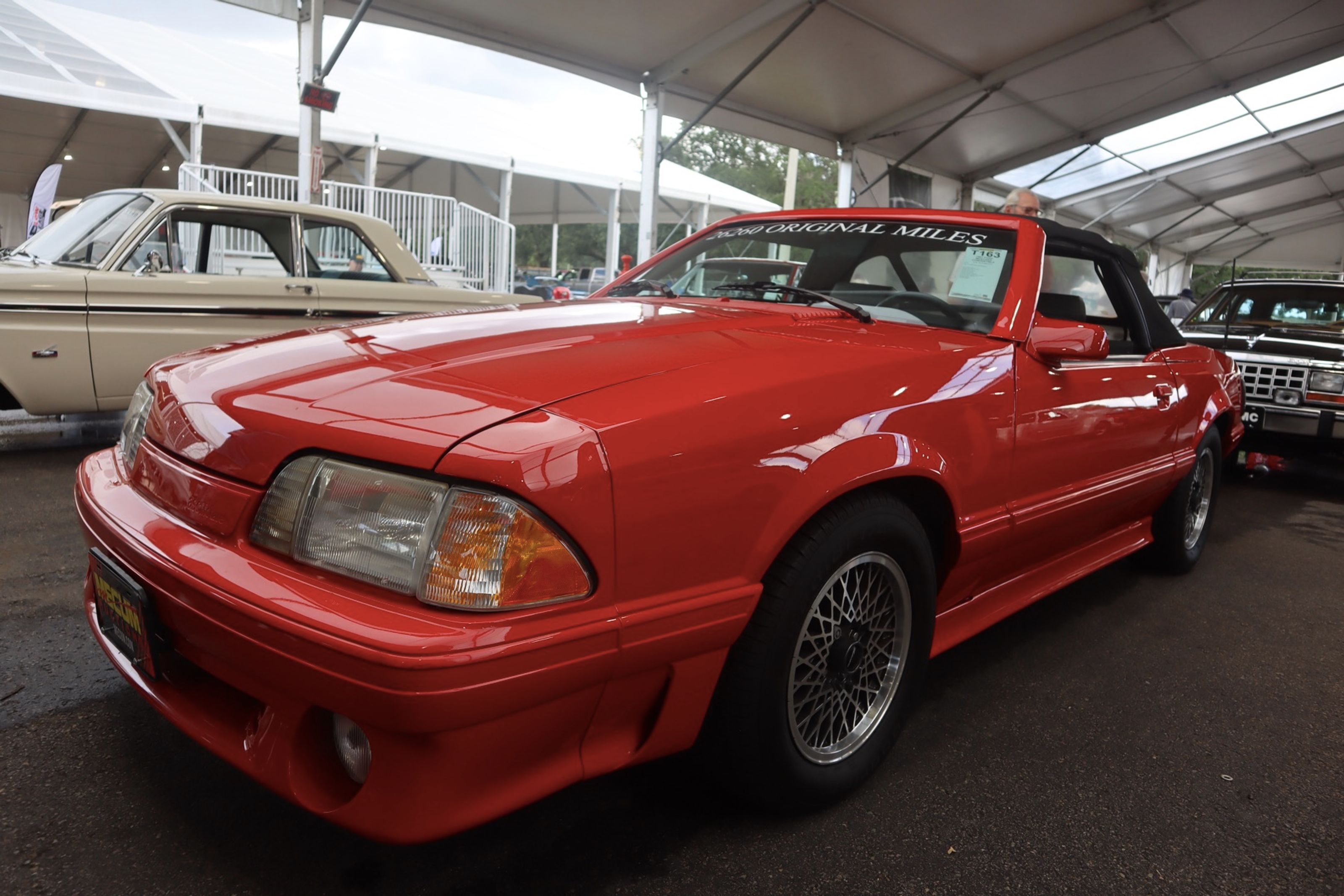 There were not many top-notch Fox Mustangs on the property, but this 26,260-original-mile ASC McLaren went for a reasonable $14,300 as the hammer dropped. It is number 258 of just 479 produced in 1987, and just one of 75 in this color combo. It certainly was well cared for, as the gray interior is still in great shape, as are all the unique McLaren bits.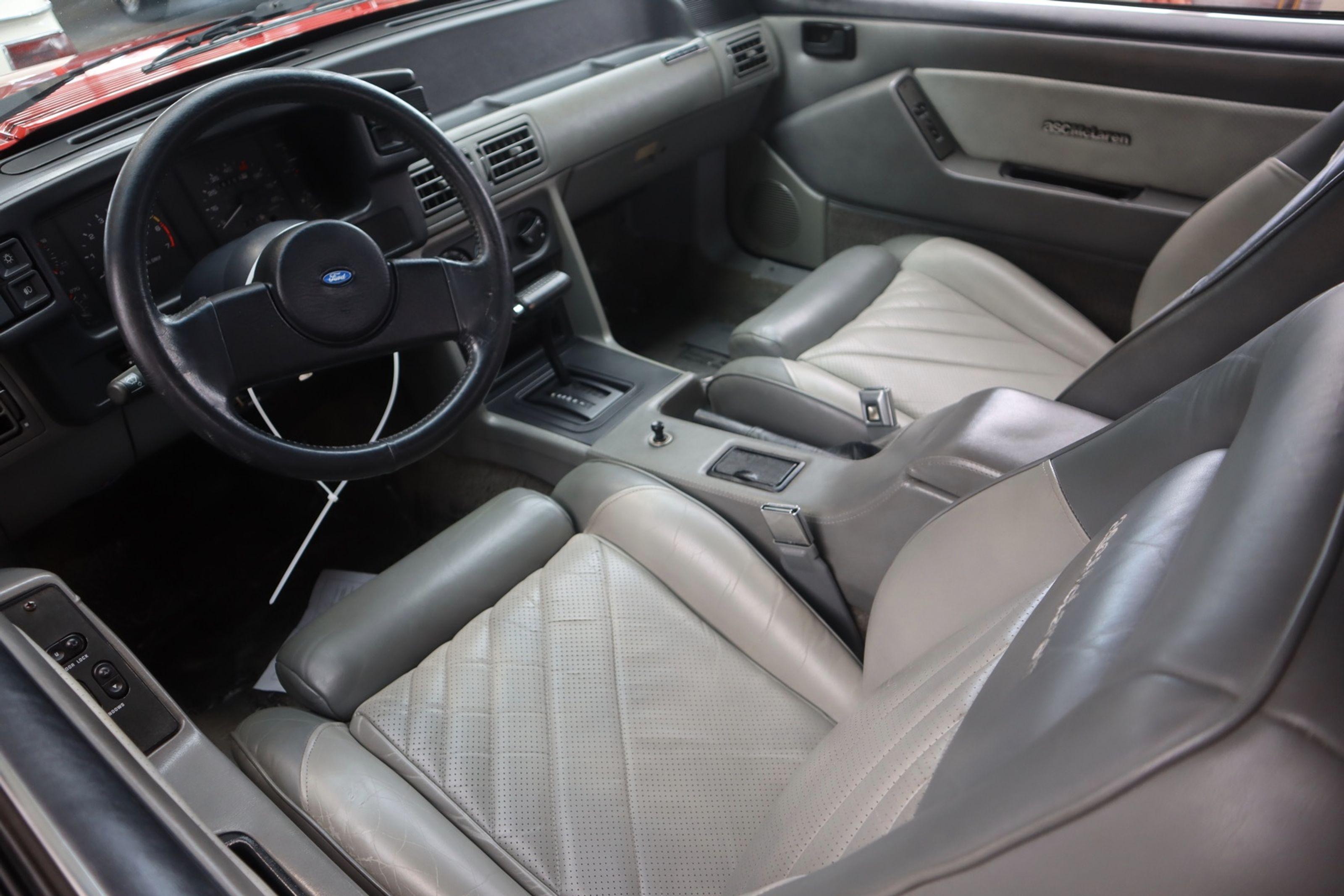 3. 1966 Mustang Fastback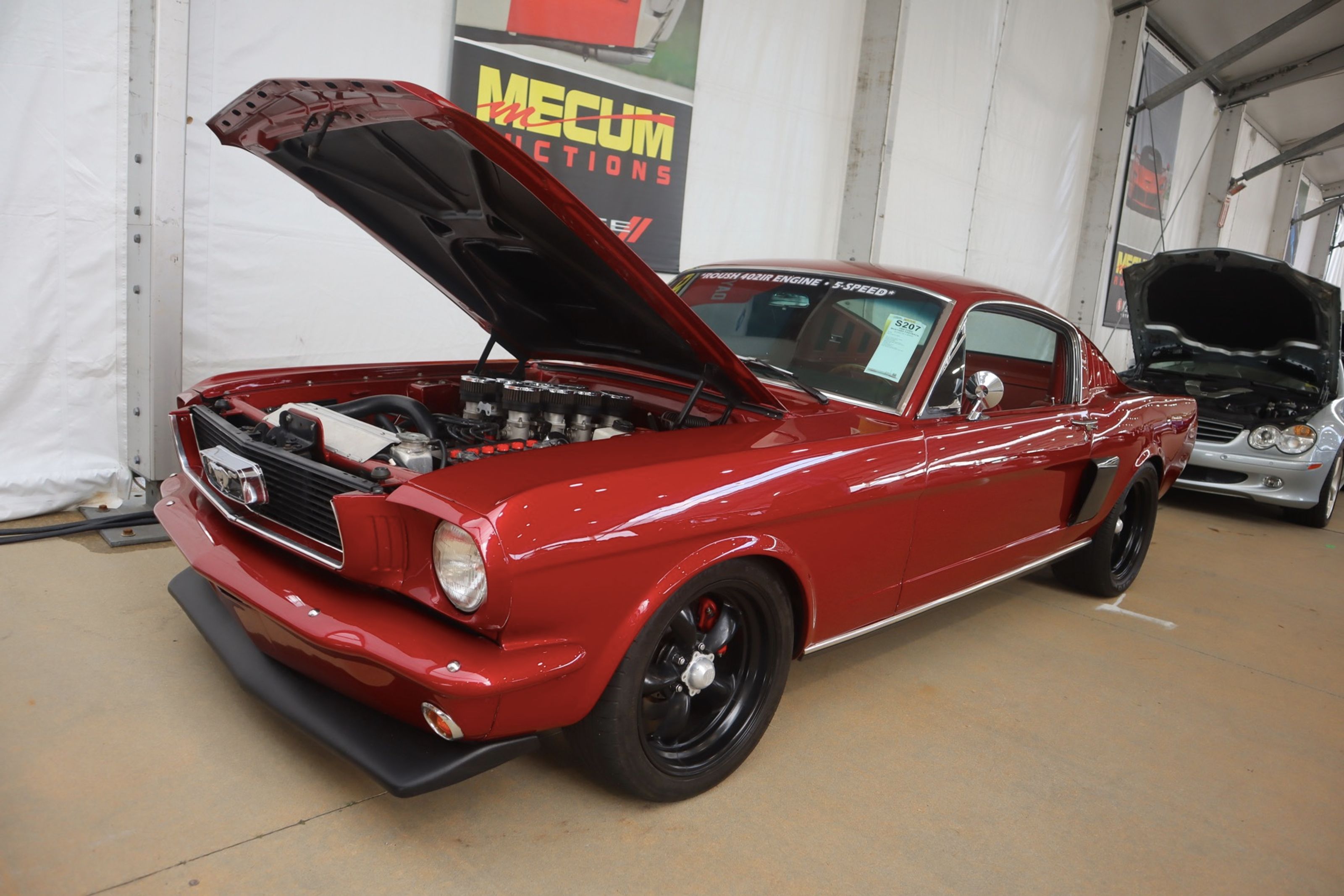 While there were a host of pristine, rare classic Mustangs to choose from at the Summer Special, this restomodded 1966 Fastback stood out amongst the crowd. It didn't sell like many of its restored cousins, but this one looks like a fun hot rod. Powered by a 402-cube ROUSH crate engine fed by stack injection and backed by a five-speed manual trans, this is a pony you could have lots of fun driving. It even has power brakes and Vintage Air climate control to make those road trips safer and more comfortable. It looks pretty great too.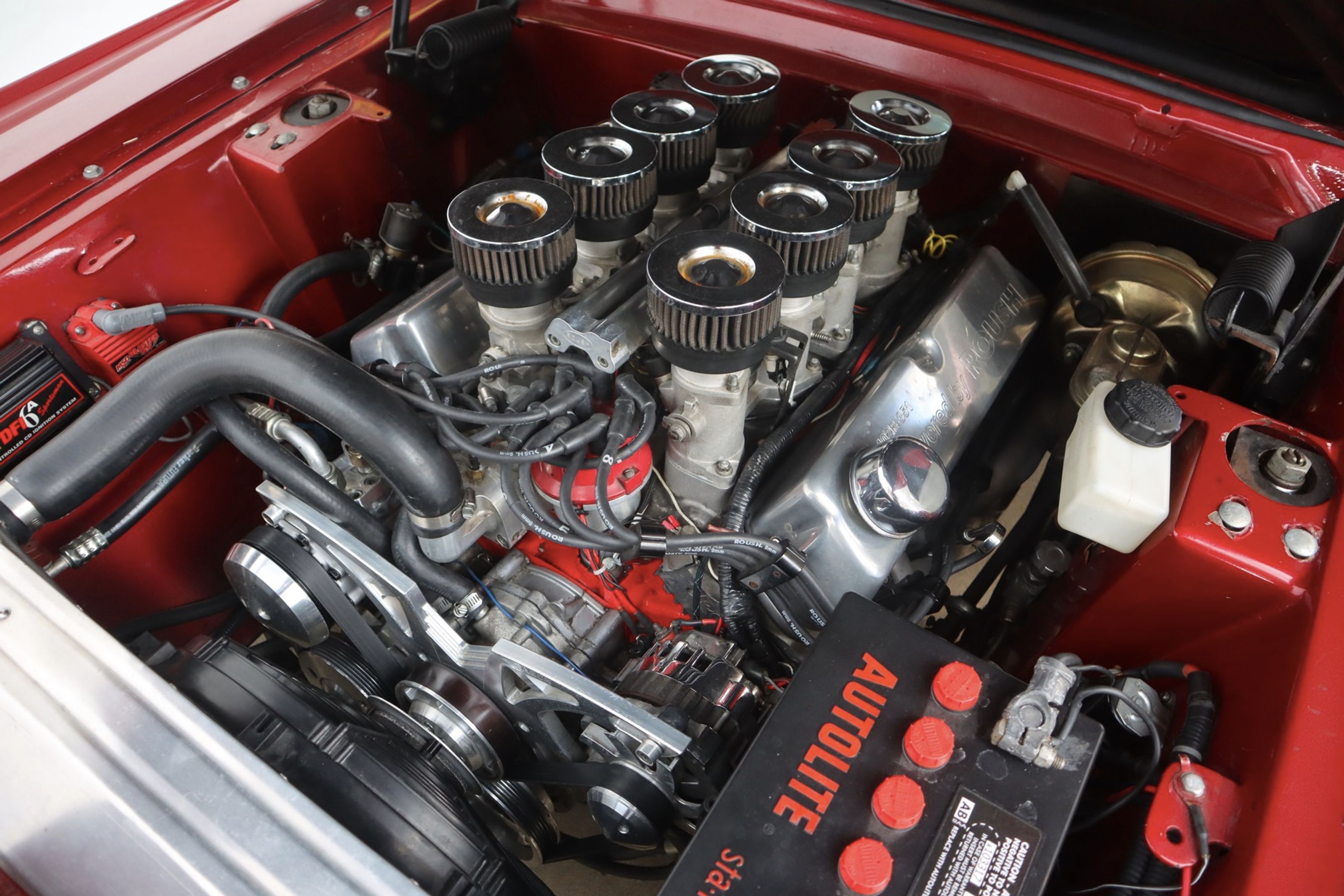 2. 2018 Ford GT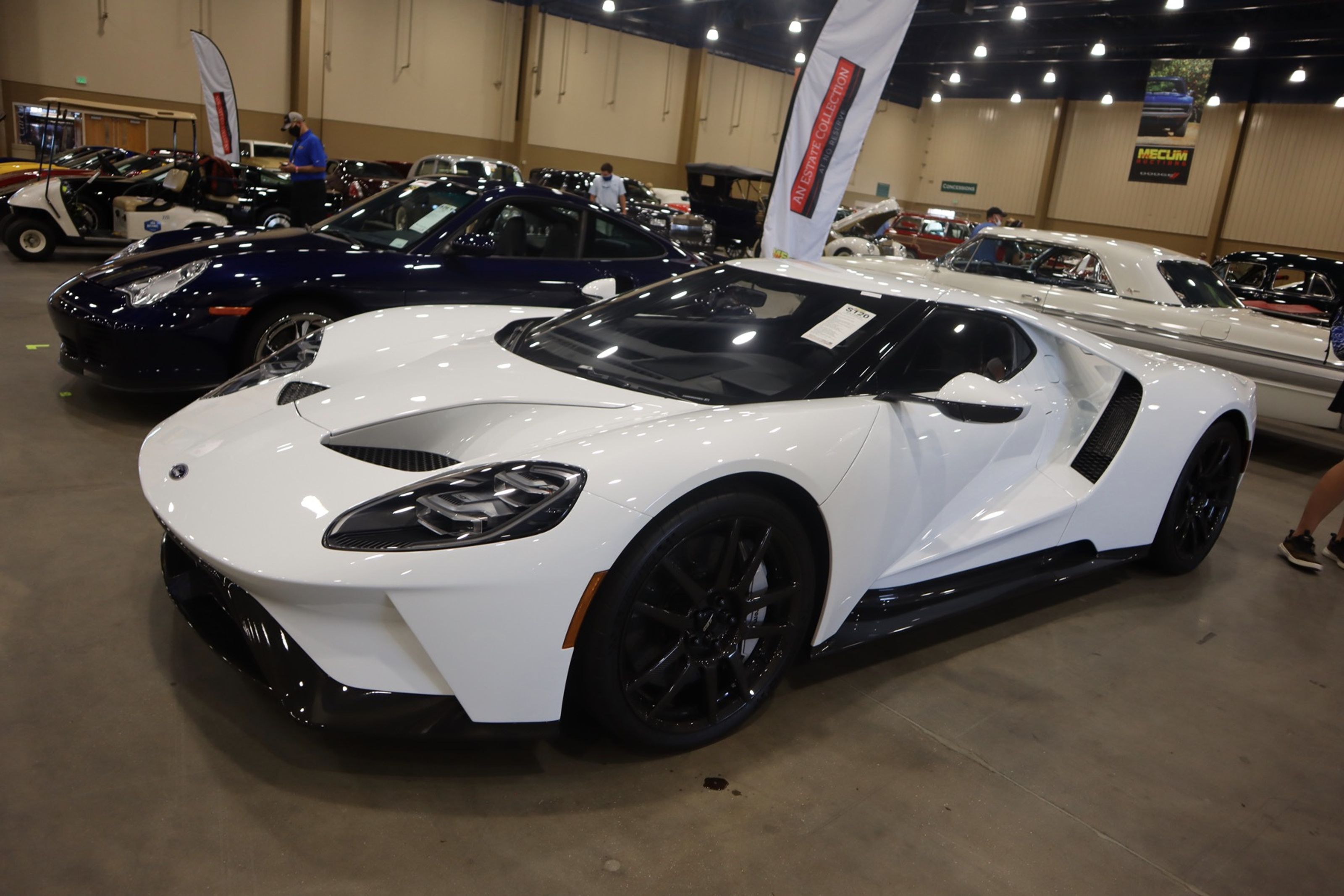 It would be easy to put this one at number-one, but that would kind of be cheating. The modern Ford GT supercar is an enviable machine that only a select few could purchase. With the two-year moratorium on selling it expired, this 2018 model hit the block and raced away with a whopping $935,000. Painted in Frozen White and filled with a Dark Energy interior, this one is loaded up with options like carbon fiber wheels and gloss carbon fiber exterior bits. It wasn't totally stock though, as the original owner installed a Akrapovic titanium exhaust upgrade, which is said to cost $10,000.
1. 1965 Shelby Cobra Replica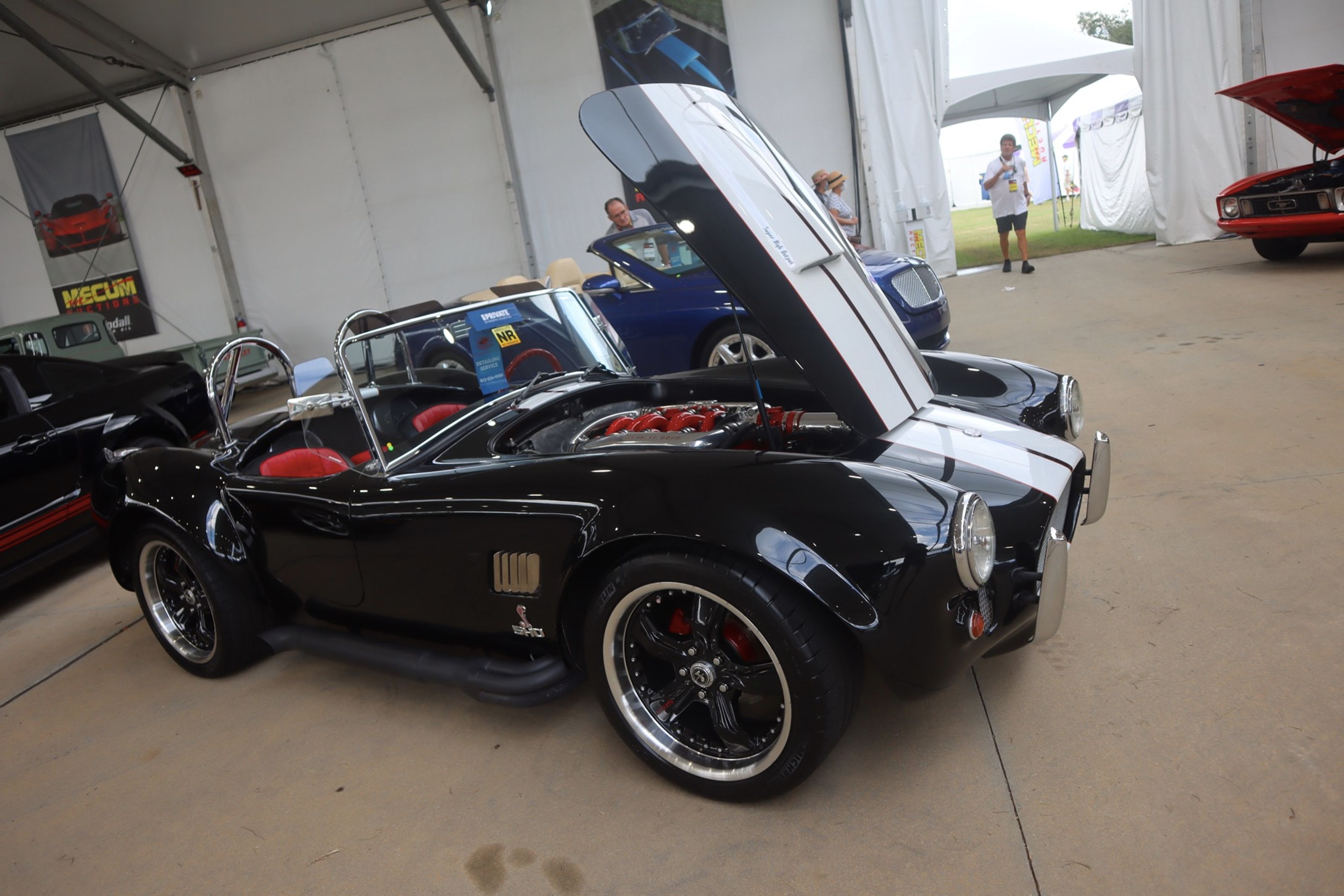 While the rare and super are always exciting, it is the unique that always wins out for this scribe. Back in the day Ford partnered with Yamaha to learn few things about overhead-cam engines and the result was the 3.0-liter engine that powered the Taurus SHO. For its time the high-winding, 220-horsepower engine turned the sporty sedan into a real performer. The engines even had a short run of aftermarket support. Putting one of these engines under the hood of a Cobra replica just has to create a uniquely fun driving experience, especially when you can rowing he gears on a T-5 five-speed manual. With only 4,000 miles on the clock since it was completed, this uncommon Cobra earned $38,500 as it cross the block at Mecum.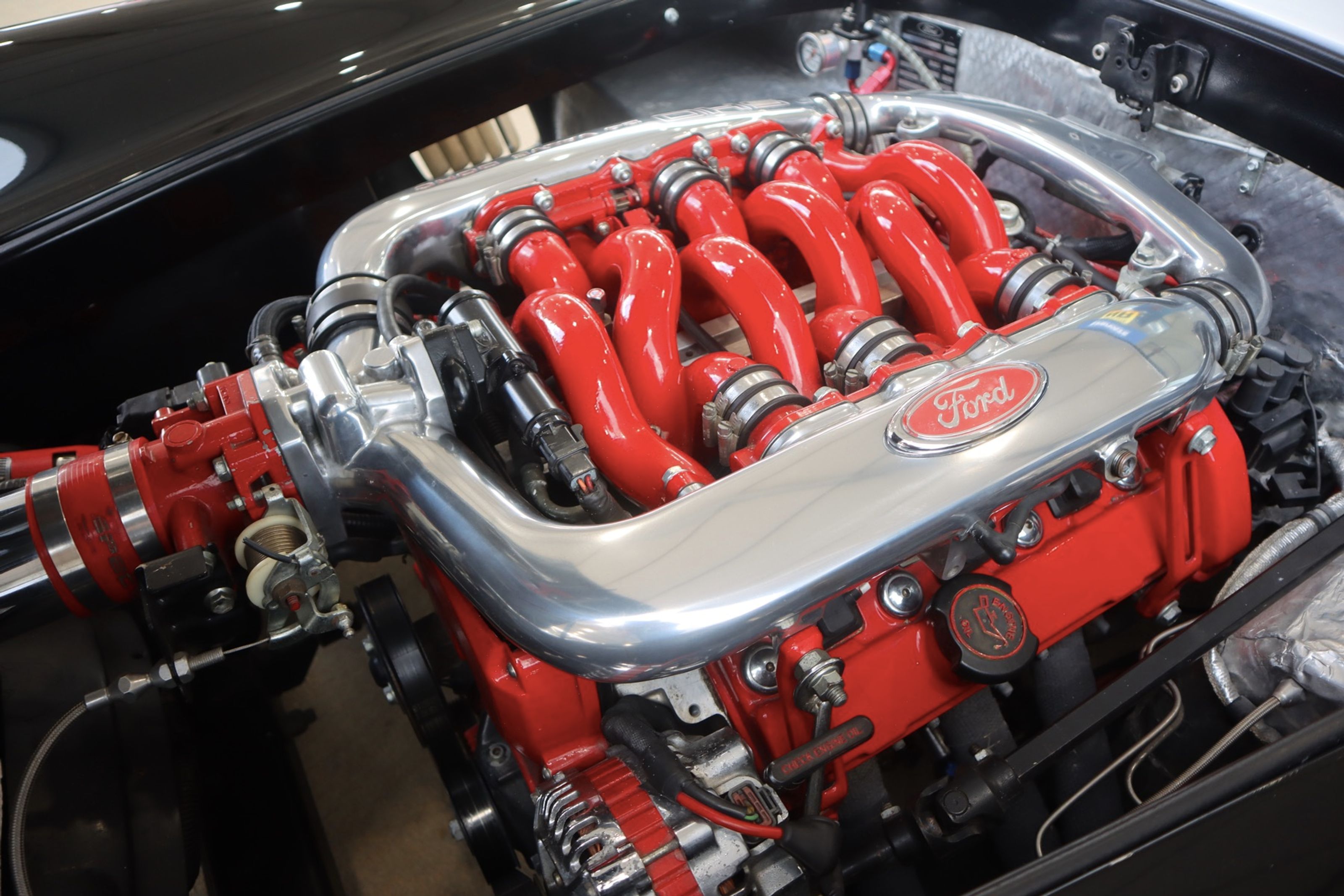 If this list doesn't suit your fancy, you can check out the the full event lineup here and pick some favorites of your own.