By Steve Turner | Images courtesy of Ford Mustang, The Early Years Podcast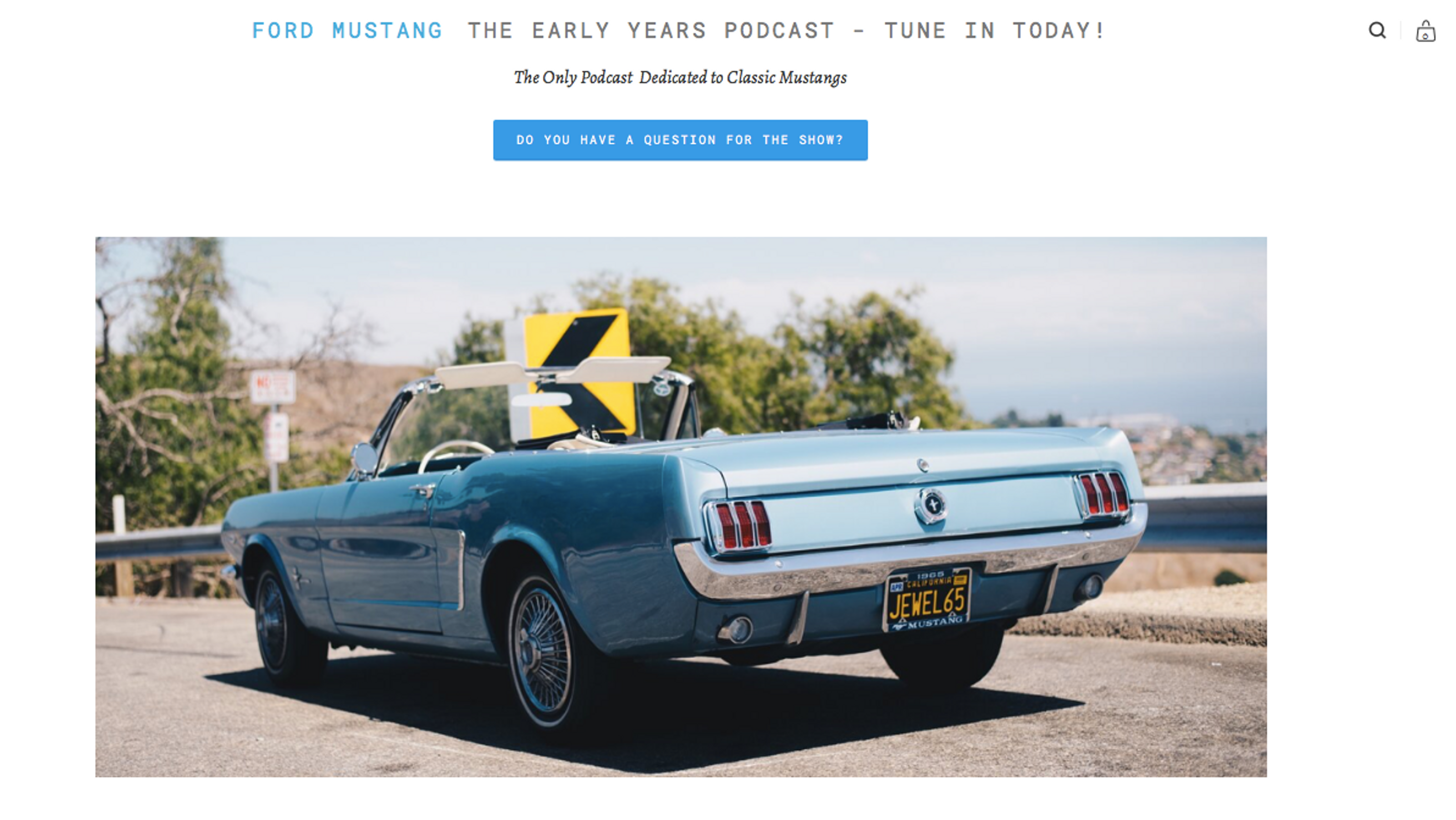 Spending decades of my professional life behind the camera, keyboard, and wheel of a multitude of cool cars is where I am most comfortable. However, it is a rare treat when someone wants to interview me. As such, when Doug Sandler asked me to appear on the Ford Mustang, The Early Years Podcast, I was excited to join the conversation.
The main man at Turnkey Podcast Productions, which help create and distribute podcasts on a wide variety of subjects, one of Doug's own shows is dedicated to the pony car that started it all.
"I was born in December of 1964, so the idea of connecting with a car of my era was always in the back of my mind. As a college kid at the University of Maryland in the '80s anytime I would see a classic Mustang, it just had a really cool vibe to it," Doug explained. "The lines and features of the Mustang are just so cool. I love the taillights, the look of the speedometer and the rumble of the exhaust. The Mustang reminds me of all things cool from a period of time that represents change too. Out with the old and in with the new. Mustang represents that to me."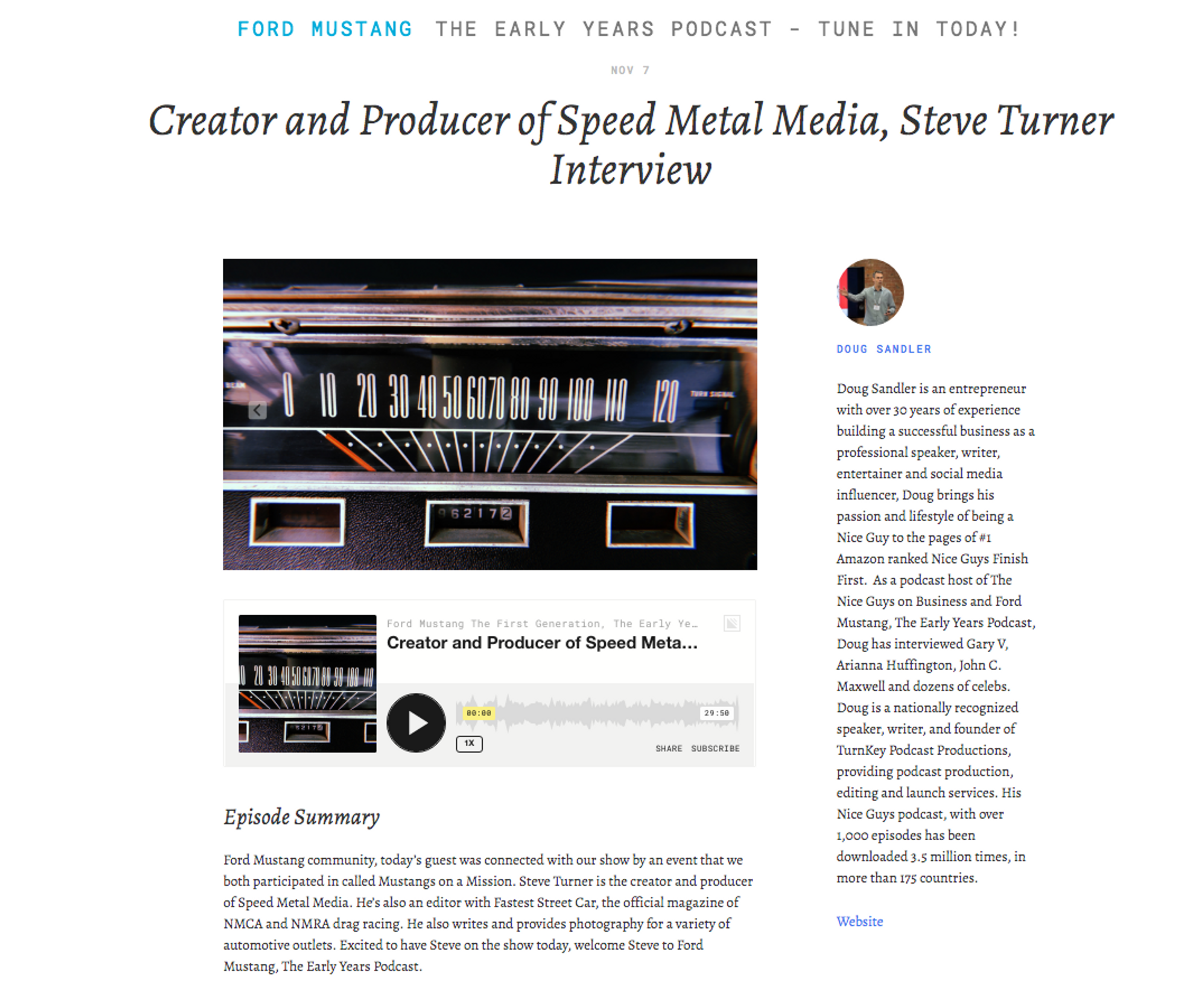 Out of that passion, Doug set out to develop a show that stokes the fires of Mustang passion. Thus far he has created more than 60 episodes and counting dedicated to my favorite car. While the podcast is automotive in nature, cars like the Mustang are meaningful for people, and their tales are what really resonate.
"I love sharing people's stories. The common love of Mustang is a great subject that all that listen to the show have," Doug said. "The show provides a home base with a common bond that brings people back again and again to hear stories of a brand synonymous with a new era. People can expect to hear fun stories from icons, change-makers, enthusiasts and regular people (like me) who have a love for the brand and the car."
Likewise, I have loved the Mustang since the '80s. As such, the Fox era is most precious to me, but I have respect for them all. As much as I love the older stuff though, I share Carroll Shelby's anticipation of the next one. However, my perspective is not just about the car, but about creating automotive content that informs and entertains from the enthusiast's perspective — wherever it might be delivered.
"Steve's episode talks about the shifting sand of journalism as it relates to Ford Mustang. It's great to have old school storytellers like Steve share their experiences in this new media space called podcasting," Doug added. "Steve brings his many decades of lessons learned, stories told and ideas presented to the show and we share them through the eyes of this multi-dimensional medium."
So, if you would like to listen in on my chat with Doug, you can check out the episode here. If you enjoy it, be sure to let him know and subscribe to his podcast on Apple Podcast, Spotify, Google Podcasts, or wherever you listen.