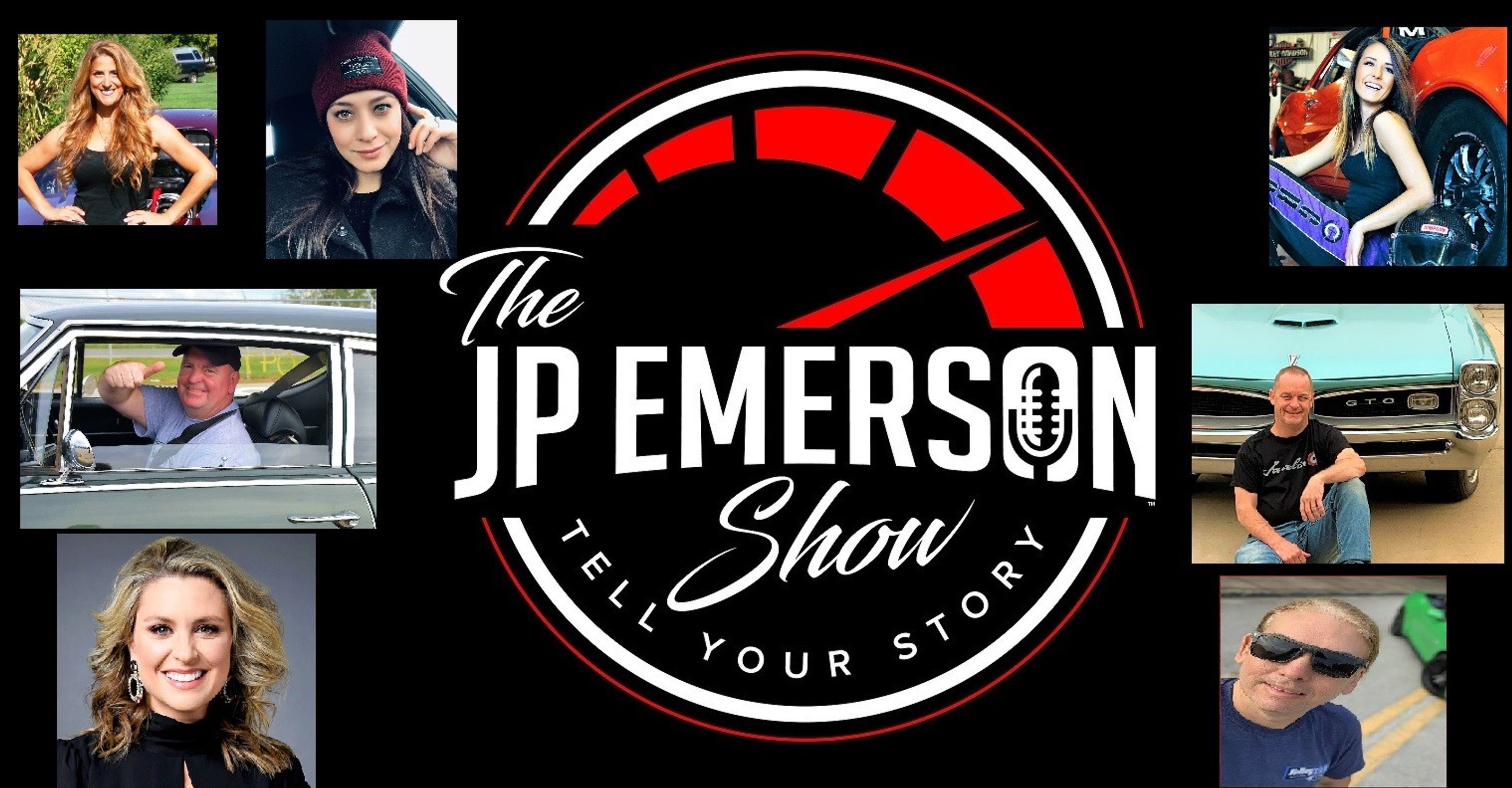 By Steve Turner • Images courtesy of the JP Emerson Show
While I was editor of FordMuscle.com and FordNXT.com, I was approached by JP Emerson about contributing to the sites. He had a passion and knowledge, particularly for classic Mustangs, but he also took to sharing people's automotive stories. Eventually I branded his interviews as Power Profiles and they became a regular feature on the sites during my tenure.
"As an enthusiast myself, I was always fascinated with cars that had great stories behind them. Old race cars, one of a kind rides, historic etc. I'd listen for hours when their owners recalled the glory days of their cars," JP explained. "Over time I came to realize that the people themselves were just as colorful and interesting as the cars they were talking about. It was the people that sewed all of these amazing stories and adventures together. They wove themselves into the history of a car and the hobby as much as the machines themselves and did they have stories to tell! It was then that I realized that I didn't just want to describe a great car or truck, I wanted to introduce the people around them and add depth to the story."
Eventually I moved on to do a variety of things, including editing Fastest Street Car magazine and contributing to a variety of other outlets. However, for many of us freelancing, the familiar outlets for our contributions dwindled. Like many others, JP had to pivot, and his latest moves included starting a podcast dubbed the JP Emerson Show.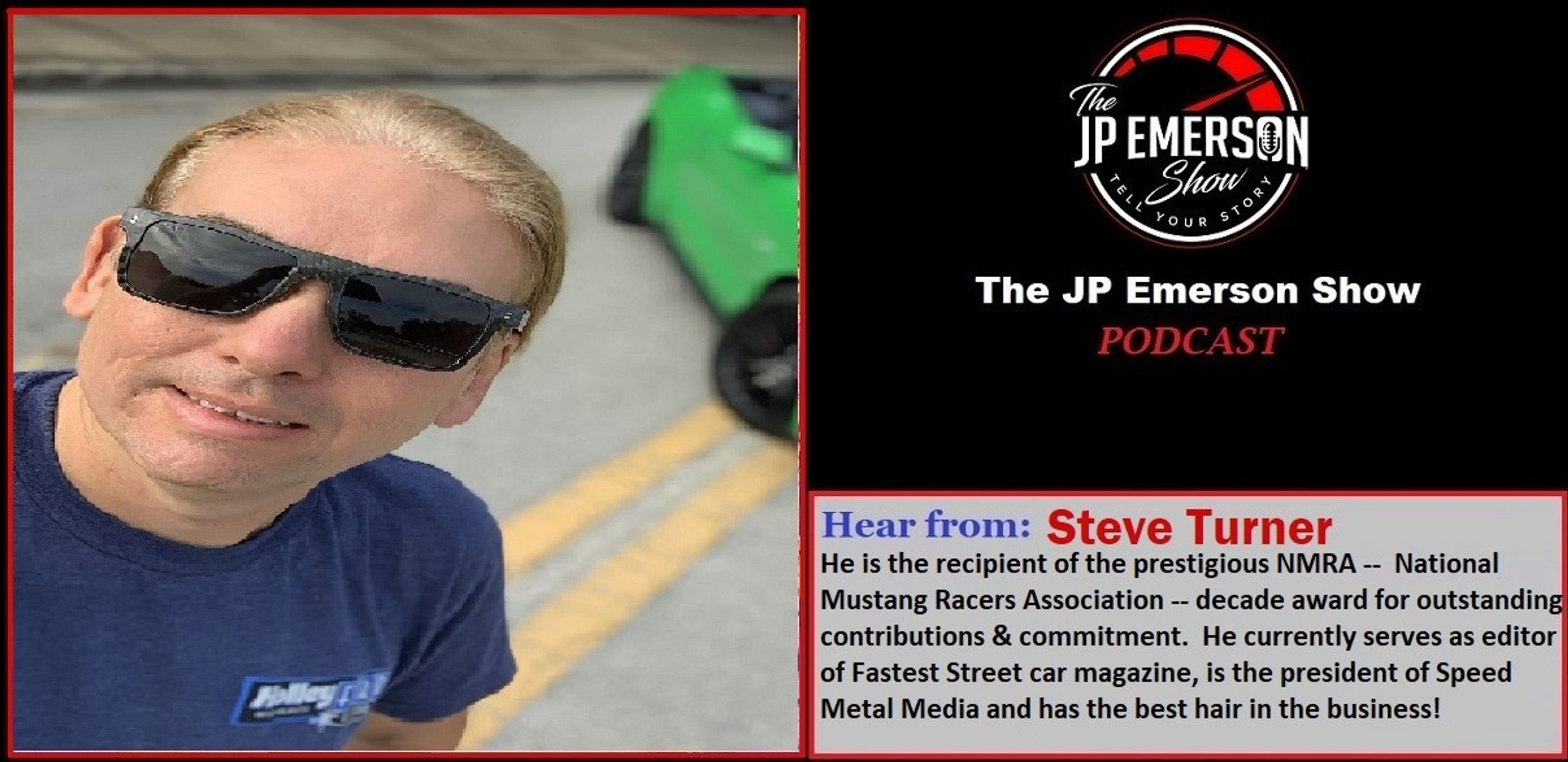 "Truth be told, when the events of 2020 shuttered most of the publications I provided content to, I had quite a backlog of Power Profiles completed and unable to share through print media," JP said. "After speaking with many folks who have successfully navigated other avenues such as podcasts, YouTube, social media, etc., I believed that a podcast would be most complementary to sharing great stories directly from the people themselves. So far it seems to be a pretty seamless transition."
With storytelling being his forte, a podcast seems like a natural format. Fortunately he saw fit to have me as a guest on the one of the early shows, which recently hit the internet.
"Your episode in all honesty is one of the most insightful views into multiple facets of the industry, the hobby, print media and the future," JP said. "How can I get noticed at a show? What do I think of an electric Mustang? How a simple phone call can change ones career path and most importantly... How the man with the best hair in the business keeps it so darn perfect!"
While few will want hair tips, many might actually have car stories that would be interesting on the show. If so, you can hit JP up with your story and you might just appear on the show. Be sure to tell him I sent you.
"They can go to my website, jpemerson.com and check out the contact page, they can email me at jp@jpemerson.com and they can find me on Twitter @the_jpemerson. I'm always looking to share great stories!" JP added.
If you want to check out my episode, you can do so via Apple podcasts right here or on JP's site right here. I hope you enjoy listening to it as much as I did participating in the show.