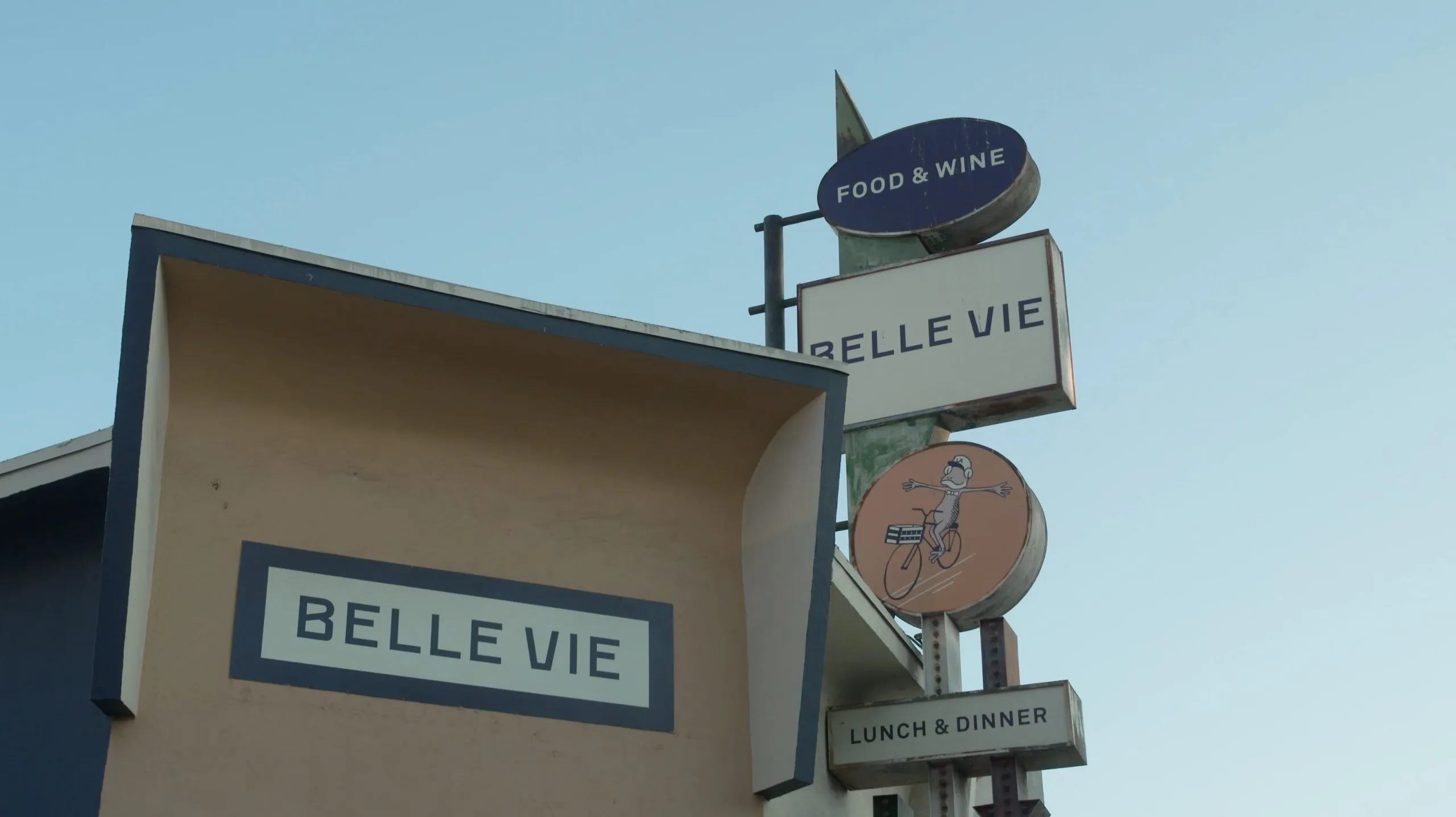 At some point, with any luck soon, the pandemic is going to recede into history.
Remember when there was a run on bleach and disposable gloves? When toilet paper was a precious commodity? When "Who's Zoomin' who?" was more than an old Aretha Franklin song?
Even as the disease itself continues, some of those lockdown memories are beginning to fade. But what can't be forgotten is what was lost – opportunities, businesses, lives.
Marcus Mizelle's documentary Belle Vie is about a restaurant of the same name, which opened in Los Angeles in 2016. Moving into what used to be an old pizzeria, sandwiched on an ugly stretch of Wilshire between a McDonald's and a KFC, it didn't look like much at first. But French immigrant Vincent Samarco reimagined it as a Parisian bistro, hanging artwork, bringing in live music, serving gorgeous food. A third-generation restaurateur, it was his dream to make a success in America.
And for four years, he did.
Then came COVID, and then a confusing, sometimes contradictory series of mandates and lockdowns. To keep his restaurant going he moved tables farther apart, put up plexiglass partitions, closed down, reopened, pivoted to takeout, began outdoor dining. And kept cooking and smiling and greeting customers even as he knew time was running out.
Like the restaurant it's named for, the movie Belle Vie is cozy and intimate and hand-crafted, But it's also – perhaps like the restaurant – a little too small for its own good. Samarco, his wife and his chef are pretty much the only people on camera. There's never really a sense of their clientele or even, oddly, the food they serve. And the industry their part of, and the crisis all restaurants are facing, is covered only in a few TV news clips. (At one point one out of three restaurants had either closed completely or were shutting down locations.)
It's true that Samarco isn't hard to focus on. With his thick Jean-Reno accent, and upbeat attitude, he's a natural star and an inspiring person. He knows a lot is riding on this. (If he loses the restaurant, not only does he lose his visa to stay in this country, but so does his chef.) So he keeps doing everything he can think of, including slipping a friend a case of wine to help him build a patio for outdoor dining.
Permits? Who needs permits?
But the relentless focus on just him, and just this tiny restaurant, begins to feel a little limiting. And it gets more confusing as the film goes on. Just as the crises begins to deepen, the films starts to get scattered. In some scenes Samarco has a beard; in the next he's clean-shaven, and then in the next few bearded again.
Details start to get sketchy, and get sketchier still as he prepares to file for bankruptcy. How much is he at risk of losing? What exactly can he save? Even as the film ends, with Samarco still cooking – but for his friends, at his home – we're unsure what comes next for him.
Belle Vie the restaurant looked lovely, but Belle Vie the film promises a full meal and delivers only an hors d'oeuvre.

Belle Vie