Octavia Spencer is a lethal authority figure in the schlocky shocker 'Ma'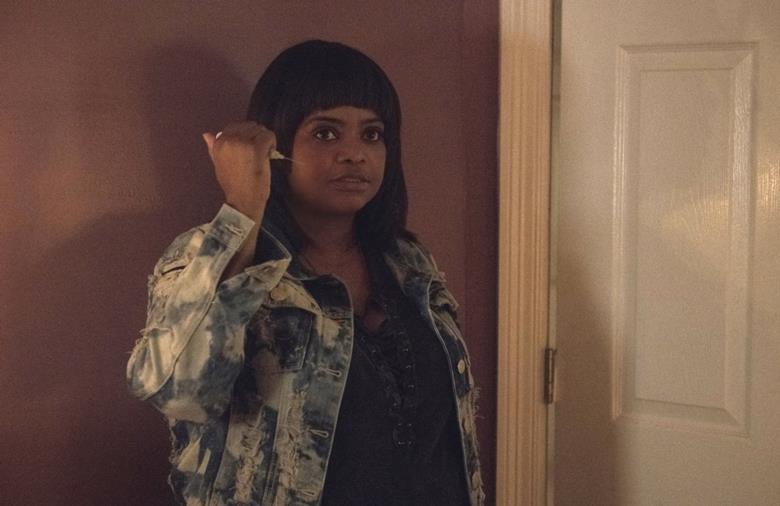 Dir: Tate Taylor. US. 2019. 99 mins.
Motherhood is murder - at least the way Octavia Spencer plays it. She's the star of the new horror film Ma, and her parenting approach involves being the cool mother who lets all the high schooler students party at her place – until they get out of hand and need a little discipline. After that, things quickly go to hell and sadly, so does the film, but given Blumhouse Productions' usual business model – shoot cheaply, and advertise widely – its profitability still seems assured.
All that's missing is Linda Blair and some synthesisers.
The story, from TV comedy workhorse Scotty Landes, starts off in the usual way – a plucky single moother, a moody teen and a move into a new neighborhood, a new house and a new school. Helping freshen up the cliches a bit are the always-interesting Juliette Lewis as the blue-collar mother and newcomer Diana Silvers as her shy daughter, Maggie.
Maggie quickly makes friends and, even more quickly, finds out there's nothing to do in town except drive around, drink and try to avoid the police. So, she and her new buddies are surprised when Spencer shows up, telling them to call her Ma and offering to buy them booze and let them hang out in her basement. The kids take her up on the offer, too, although they have to admit it's a little weird. Why is she being so nice to them, anyway? And who is that living upstairs?
Things are about to get weirder, though. Ma seemed to be trapped in her own high school years, judging by some of her party outfits and music choices. Meanwhile, the film seems locked in the '80s – or, at least, in one of that decade's strictly-by-the-numbers, straight-to-VHS horror films, complete with bitchy sexpot, innocent dreamboat, spurts of gross-out gore and over-the-top ending. All that's missing is Linda Blair and some synthesisers.
True, few of those films had as many solid actors as Ma does. In addition to Spencer and Lewis, Allison Janney shows up in a small, smirking supporting part as Spencer's foul-tempered boss. Luke Evans is here too, as is dependable character actress Missy Pyle. Spencer and Janney, of course, are both close friends of director Tate Taylor, and like all of the rest have appeared in his earlier films, including his biggest hit, The Help. But there should be some limits to friendship, and signing on for amateurish stories like this goes above and beyond.
The script takes forever to get started, and once it's going, labours to create a single plausible character. Nor can Taylor, who last handled the dreary The Girl On The Train, wring any suspense from his scenes. The early advertising doesn't push his credits, choosing instead to ballyhoo the movie as coming from "Blumhouse, producer of Get Out & Happy Death Day." Sophisticated genre fans expecting similarly smart and self-aware shocks are going to be bitterly disappointed.
A series of scattered flashbacks are overplayed and unconvincing. What should be a major scene of the teens figuring out Ma's secrets – filled with tense cross-cutting between the snooping adolescents and their formidable target rushing home – is as flat as yesterday's beer. Only some novel and convincingly tacky locations – the film was shot around Taylor's home state of Mississippi – lend any refreshing authenticity.
Taylor, who started in films as an actor, does know how to get performers to open up and trust him. At its best, that's a powerful quality which has brought out great performances from Viola Davis and Chadwick Boseman in films like The Help and Get On Up. At its worst, it's a seductive trap that has led Oscar winners like Spencer and Janney to sign up for films like this
Production companies: Blumhouse Productions, Hurwitz Creative, Wyolah Films
Worldwide distribution: Universal Pictures
Producers: Jason Blum, John Norris, Tate Taylor
Screenplay: Scotty Landes
Production design: Mark Fisichella
Editing: Lucy Donaldson, Jin Lee
Cinematography: Christina Voros
Music: Gregory Tripi
Main cast: Octavia Spencer, Luke Evans, Juliette Lewis, Alison Janney, Diana Silvers