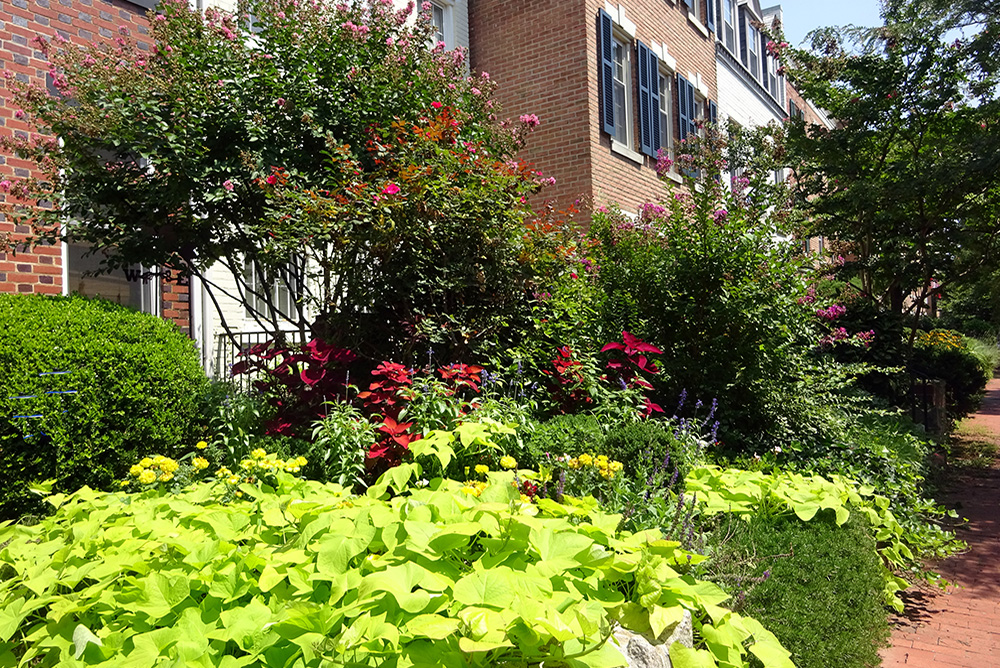 By Stephanie Cavanaugh
Q: THIS IS embarrassing, writes a reader. Everyone else seems to know that in order to have something always blooming you have to plant your garden that way. So, for example, when the tulips bite the dust, something else is supposed to be blooming. But how are you supposed to make that happen? Plant something that blooms later?
A: Uh, yeah?
Occasionally I get questions. This is one. Oh, it makes my life so much easier. After 401 columns, hearing what you want to hear about is so helpful. Like asking My Prince what he wants for dinner and instead of saying, I don't care, whatever, he says . . . Meatloaf! After (approximately) 14,235 meals, my brain is depleted. I'm thrilled to make meatloaf.*
So. Yeah, plant plants in stages. There's a nearby garden I've returned to several times over the years as the perfect example. A tiny front patch with several evergreens forming a half circle in front of a crape myrtle and a couple of rose bushes and phlox along the front border. Within that half circle is space for seasonal displays.
In fall, bulbs are planted beneath a mass of ornamental cabbages and pansies, maybe a mum or two.** By spring, tulips and such will push their way up into a delightful floral bomb beside the sidewalk.
As summer sets in, the cabbages will bolt, the pansies will become straggly, and the bulbs will be kaput.*** These are all yanked and replaced by sweet-potato vine and annual flowers. In the fall, the cycle is repeated.
It's a sunny spot, this garden, so anything grows.
One key to success is the evergreens. They're big enough that they pull focus from the crape myrtle, which is not at its best in the depth of winter, and the roses, which just look like a nasty mess of thorns. With so much going on in the foreground, these are softened, obscured. The flower play in front is what catches the eye.
Another key is the planting is done on an angle, in drifts—no rigid rows allowed.
This is a very small garden, as I've said. But a larger area can be treated similarly. Like designing a large empty living room and setting up several seating areas. Look at the garden as a series of green spaces, each anchored with evergreens, and fronted with a seasonal display of bloomers.
*He's less thrilled to clean the kitchen, but he does it.
**While mums are pretty, in this DC climate they're as short-lived as cut flowers. If you intend to replace them several times during the fall, fine. But don't count on a one-and-you're-done buy. A blast of heat and pfft. A blare of cold and pfft.
***It's sad to yank tulip bulbs. They might come back but they probably won't. Just take a deep breath and pull. Daffs are simply a nuisance in the small garden.
Leave a Reply
Comment * <div></div>
Save my name, email, and website in this browser for the next time I comment.