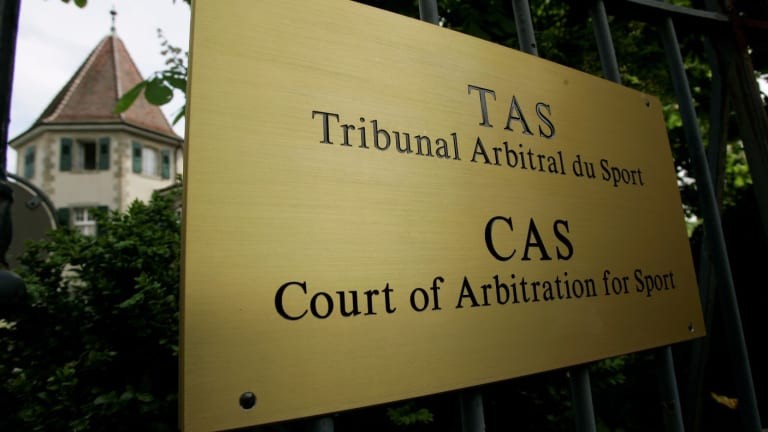 As the Court of Arbitration for Sport (CAS) is set to announce its decision in the arbitration procedure between Man City and UEFA on Monday, 13th July at 10.30am CET, here's a quick-look into Financial Fair Play (FFP) regulations and what the next 24 hours could look like.
FFP cases are decided by the Investigatory Chamber (IC) and Adjudicatory Chamber (AC).
Investigations are carried out by the Club Finance Control Board (CFCB), and any CFCB decisions can be appealed before the Court of Arbitration for Sport (CAS) – which is where we find ourselves now.
Back in February, UEFA released a statement saying the Adjudicatory Chamber of the CFCB had found Man City in serious breach of UEFA Club Licensing and Financial Fair Play regulations by overstating sponsorship revenue in its accounts and the Break-Even information it provided UEFA between 2012 and 2016.
Additionally, the statement alleged Man City had failed to cooperate with the investigation of the CFCB. Subsequent disciplinary measures were imposed – including a fine of €30m and Man City were to be excluded from all UEFA competitions for the 2020-21 and 2021-22 seasons.
These findings were based on a series of "leaked" internal emails published by German outlet Der Speigel – and alleged that all but €9m of the €75m sponsorship deal the club struck with Abu Dhabi's state airline, Etihad was in fact, being paid by Man City owner, Sheikh Mansour, of the Abu Dhabi ruling family, as per David Conn of the Guardian.
Quite simply put, FFP applies to all 236 clubs in UEFA competitions, and is divided into two pillars – No Overdue Payments (NOP) and the centrepiece concept of Break-Even (BE).
NOP is analysed as on June 30 and September 30 each year, and its objective is to ensure creditor protection – such that clubs settle their liabilities with their employees; social or tax authorities; and finally, other football clubs.
Break-Even (BE), however is where things get a bit tricky (an astute accountant I am not).
In its simplest form, BE is self-explanatory – football clubs must spend within their revenue from football operations.
Meaning, over a period of three financial years:
Clubs should not exceed a €5m deficit.
The deficit must be covered if it exceeds €5m.
And finally, the maximum deficit allowed is €30m (previously €45m).
Revenue from football operations includes matchday, broadcasting, sponsorship, and other commercial revenue, as well as income from player transfers.
However, it does not include income from owners or related parties (which allegedly becomes relevant in the case of Man City).
Relevant expenses, in the BE calculation include employee expenses (mainly players), finance costs, and other operating expenses.
These expenses also include amortisation or impairment of player registration (Here's where the accounting kicks in).
An example of player transfer fee amortisation would be a certain player being signed for €100m on a three-year deal – at the end of each year, one-third (€33m) of that fee would be amortised on the books, whereby at the end of Y3, it would amount to €0 – as players appear as investments on the balance sheet. If the club sells said player at the end of Y2 for €50m, they could then report a profit of €16m (as their books show the value of the player had reduced to €34m).
On the other hand, a seriously debilitating injury to the player would also have the same effect financially (impairment).
However, it must be noted that there exist some adjustments to the BE calculation – which include all expenses towards youth and community development, and women's football, as well as amortisation of infrastructure - such as stadia.
This particular AC decision was subject to a CAS appeal and therefore UEFA has not revealed details about the decision. Man City on the other hand, have suggested they have "irrefutable evidence" in support of their position, while calling the investigation "flawed and consistently leaked" in a strongly-worded statement of their own.
The decision will be deliberated by a panel of three judges – one each chosen by Man City, UEFA, and CAS.
And with a reported €167m on the line in Champions League revenue, it all comes to head in 24 hours - as fans, lawyers, journalists, and a "very hopeful" Pep Guardiola await a potentially historic decision.