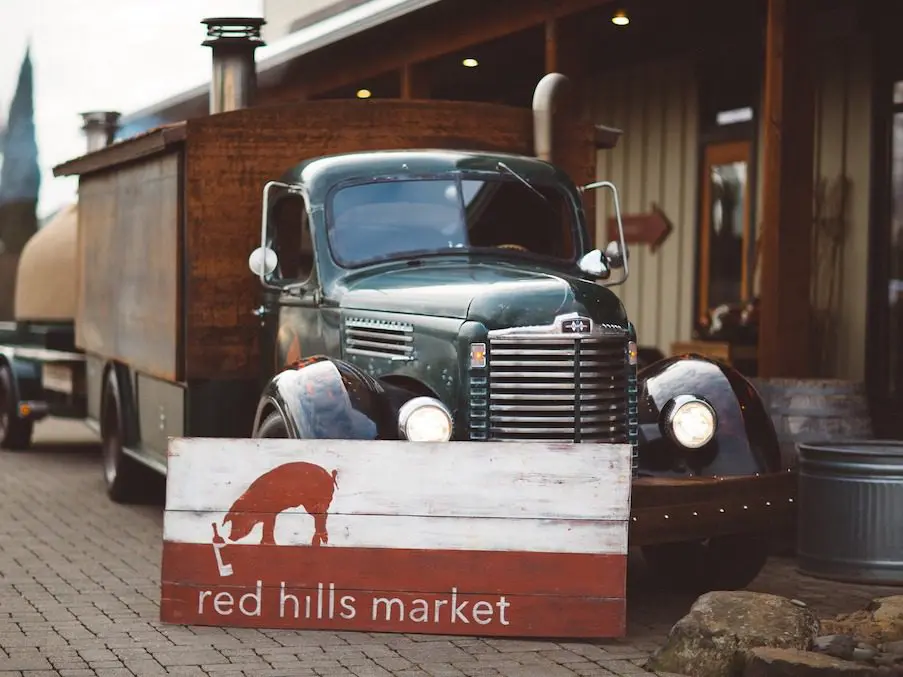 Red Hills Market in Dundee emerged from a passion for good food combined with the bounty of the Willamette Valley and the community surrounding the local wine industry. Over the past ten years, the market served as a community hub as well as an essential destination for visitors touring this part of Oregon wine country.
Owners Jody and Michelle Kropf shared a vision of fusing sustainable practices, the spirit of community, and delicious food and drink. Chef Jody Kropf shared a few insights with us about what inspired him and Michelle to found Red Hills Market and Red Hills Kitchen. "Our goal was to create more community and provide a place that brought our neighbors together," said Kropf. "Great food, wine, conversation, music, and good relationships were the building blocks of Red Hills Market."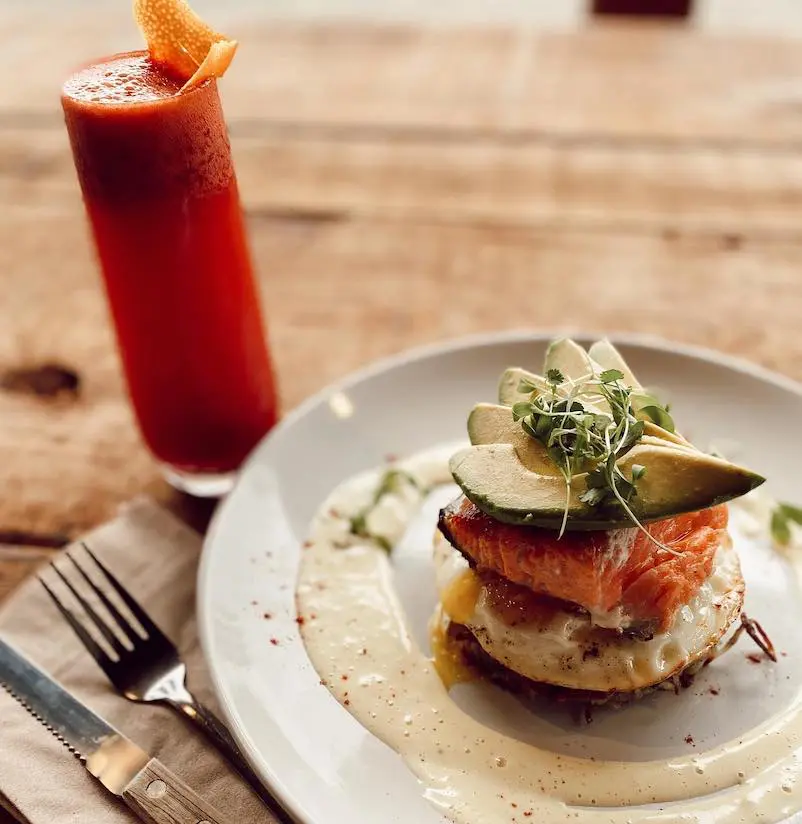 The Kropfs realize their dream as people gather at Red Hills Market to shop, eat, and relax. Kropf describes the food as, "Live Fire, refined Farmhouse Food! I love to make elevated comfort food and classics with a modern twist." Kropf said he enjoys using ingredients sourced from just a few miles away grown or produced by his friends and neighbors. Wood-fired pizza and other fire-roasted treats as well as well-composed salads, sandwiches, and shareable appetizers like Charcuterie plates.
The market also sells grab-and-go food including farm stand produce, cheeses, and meats making it a popular place to prepare a picnic to enjoy while wine tasting. Guests with more time may relax outside playing a game of corn hole or simply sitting down with a craft beverage. "This is the neighborhood hub that gladly welcomes everyone and where you will find a vastly diverse group of people," explained Kropf. "You will be surrounded by locals; winemakers, farmers, vineyard workers, fancy people, construction crew, beer drinkers, and everything in between. You should feel like Red hills market is or could be the extension of your living room."
Regular events contribute to the sense of community including wine tasting featuring their winery of the month, Sunday brunch, local's night, and tap takeovers featuring a local or regional craft beer. Red Hills Market's premier wine Tractor & Vine is a small production Pinot Noir produced at Kropf Family Vineyard. In 2019, Red Hills Market expanded and opened Red Hills Kitchen in McMinnville's Atticus Hotel which extends the market's ethos to a different setting and community.
Commitment to sustainability
To the Kropf's their goal of sustainability applies to all aspects of the business including employee compensation, responsible sourcing of supplies, using compostable products, as well as using locally sourced ingredients and services.
The parking lot is crafted from permeable pavers, landscaping features native plants with low-water needs, and an energy-efficient white reflective roof reflects their commitment to sustainable practices. Their catering truck is a 1950 international harvester made of mostly recycled and re-purposed parts.
About Red Hills Market owners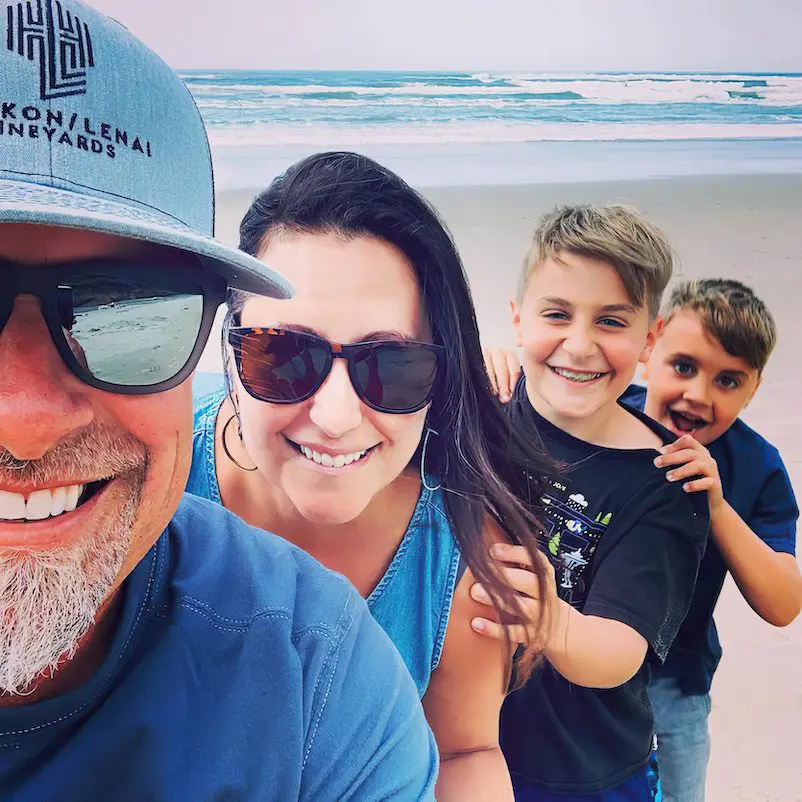 Chef Jody Kropf practically grew up in the food business. As young as 12, he helped out in his parents' restaurant, the Brownsville General Store, as well as his uncle's farm. He went on to study at Western Culinary Institute then launched his professional career at the Heathman Hotel in Portland. He moved on to working as a personal chef, one highlight was sailing on a yacht from Nova Scotia to the Caribbean learning about regional culinary favorites along the way. He further studied at the Culinary Institute of America.
His wife and Red Hills Market co-owner Michelle Kropf grew up in California wine country. She was living in Napa Valley when she met Jody. Their vision for Red Hills Market developed after settling in the Willamette Valley, Oregon combining their interests and love for the area.
They aimed to create an environment that could be described as "warm, relaxed, welcoming, fun, vibrant, interactive and all seasoned with the great smells of high-quality foods being cooked in a wood-fired oven."
Visiting Red Hills Market or Red Hills Kitchen:
The Market is located at 155 SW 7TH Street, Dundee, Oregon
The Kitchen is located at 530 NE Fourth Street McMinnville, Oregon
Follow them on Instagram for updates and a peek at their seasonal menu.