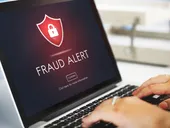 Efforts from Amazon and First Orion are among the ways that companies are cracking down on perpetrators of consumer fraud.
The Always Home Cam has inspired fears in a way the Roomba never did. While it has certain convenience and even privacy advantages, businesses might be a better initial market
Qualcomm is betting on a German technology company that analyzes backscatter reflections to defeat face detection spoofs.
The social network must improve its utility in addition to addressing its structural ills.
As Apple enters ever more businesses providing ever more potential user data, the value of its stance on privacy becomes increasingly more important.
Are you looking for ways to make your home smarter and safer? Then check out these hand-picked smart home product suites. They're expansive, easy to use, and overall good options if you don't know where to start.