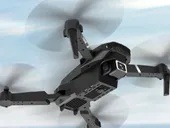 Some of the first true consumer-focused drones, including one from Snap, Inc., want to take off where the extending rods left off. But front-facing camera improvements may keep them a niche tool.
A new app aims to bring more AI and machine learning benefits to consumers, starting with a range of streamlined transactions.
Microsoft fought a late start in trying to establish Cortana as a premiere voice agent leveraging the company's AI research. But the lack of a Trojan horse for distribution made it the company's latest casualty of a hedge for a client future beyond Windows.
While the new frontier of intelligent object detection can create amazing eye candy, it is also tackling the decades-old problem of simply being heard in a crowd.
A new agent provides a set of tools for capturing important details and action items from conference calls using a combination of voice command responses and background transcribing. Its first target: customer feedback interviews.