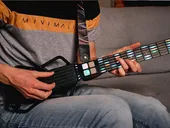 Filled with LEDs and sometimes able to be used independently, new form factors are expanding the ways people learn, practice, perform, and compose music.
Efforts from Amazon and First Orion are among the ways that companies are cracking down on perpetrators of consumer fraud.
Tablets and digital pens have created a golden age for one of personal computing's most humble applications. Will AI end it?