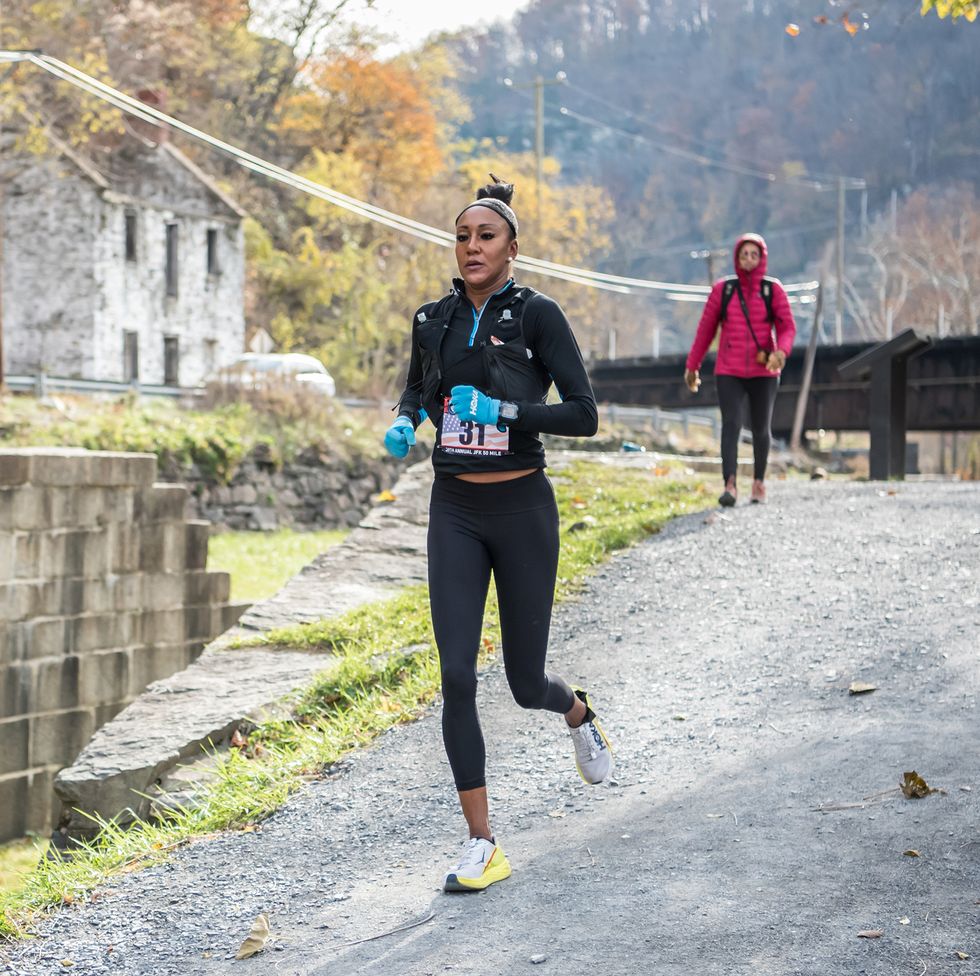 When pro triathlete Sika Henry signed up for her first ultramarathon, she had no expectations—which is exactly what drew her to the event. On November 20, Henry crossed the finish line at the JFK 50 Mile in 9:01:36, over two and a half hours behind the first woman.
"I thought I would be devastated," Henry told Runner's World, regarding her results.Instead, she was thrilled. "I was not competing against anybody for once. Place was just completely inconsequential to me."
For years, the athlete from Newport News, Virginia, was laser focused on one goal: becoming the first Black American woman to compete as a professional triathlete. But by the time her vision became a reality in May 2021, another dream had taken root—to rekindle the joy she'd experienced at the finish line of her first marathon and as a rookie triathlete.
"I've put a lot of pressure on myself to go after my pro card, so every race was really stressful," Henry said.
According to Henry, her coach, Jonathan Caron, didn't encourage her to take on the ultra. But during the pandemic, when race cancellations started to sap her motivation, he'd imparted a lesson that stuck with her: Fun is the best antidote for burnout.
After pacing runner Nicole Monette through part of the HOKA Project Carbon X 2's 100K record attempt event this January, Henry was intrigued.
"It was incredibly inspiring to see world-class athletes cover the distance. The pacing and the psychology of it and everything, I thought was fascinating," Henry said.
By spring, Henry had signed up for the JFK 50 Mile. Her criteria was straightforward: The event, which starts and finishes in Maryland, was within driving distance, fell during her triathlon off-season, and gave her something to focus on other than earning her pro card, which, at the time she signed up for the race, she hadn't yet accomplished.
Most importantly, the race presented an opportunity to experience a win. She remembered thinking, "I need something else to obsess over in case I don't get my pro card," adding, "I need[ed] to have something to look forward to past triathlon."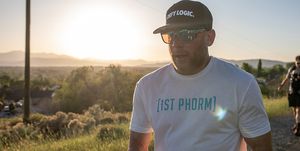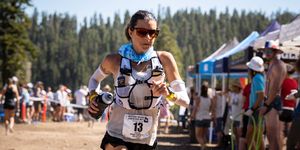 Henry knew her running mileage was relatively low—and she was fully okay with that.
"I was probably severely undertrained," she said. "But my coach was confident that that was going to be enough to get me through the race."
While her triathlon goals tended to be aggressive and specific, her goals for the ultra were simply to finish safely and hopefully break 10 hours—even if it took her outside her comfort zone.
Henry is no stranger to discomfort. She'd survived a harrowing accident during the bike leg of the Ironman 70.3 Texas in 2019 and completed her first Ironman at the 2020 World Championships in Kona in scorching heat and formidable winds.
Still, she wasn't completely prepared for the pain of an ultramarathon.
"It's a different kind of hurt," she said. "It reminded me of the last 10K of a full Ironman on the [26.2-mile] run course. You want to pick up the pace but you physically can't."
On top of the grueling distance, Henry was contending with harsh terrain. Fitting her training in around her full-time position as an analyst at Ferguson Enterprises meant Henry didn't have time to drive to the kinds of trails she encountered on race day.
"I wasn't expecting the Appalachian trail portion to be so technical. It is definitely not a running trail. It's all rocks and logs."
Despite the challenges, Henry was determined to stay positive. At the start line, just as she'd done for every race of her career, she shut her eyes and recalled a favorite saying: "Always believe something wonderful is about to happen."
Her prerace ritual served her well. Despite falling multiple times, she was pleasantly surprised by just how many wonderful things she encountered along the course.
"The runners in the race were some of the friendliest people I've ever met," she said. "Everybody just went out of their way to help each other. There wasn't a single person that passed me or I passed that didn't say something nice."
After a particularly nasty spill early in the race, she was on the ground with a sprained ankle when another competitor stopped to help.
"He could have just kept going," she said. Although she encouraged him to keep running, he insisted on taking out his first aid kit, taping her ankle, and assisting her to her feet. "I've never experienced something like that in triathlon," she said.
Henry connected not just with her competitors but with her surroundings in a way that she never had during a multi-sport event.
"The views were stunning," she said. "In triathlon, I don't really get to experience that. On the bike, I'm in a time trial position and my head's down. So there's no looking around and enjoying the beauty. By the time you get on the run course, you're really just focused on hydrating." (Not to mention running down her competitors.) Although the first 15 miles of the 50-miler left her legs feeling like lead, and despite the fact that it was "f****** freezing," she was grateful for the gorgeous scenery.
And while Henry said she could hardly walk when we caught up with her two days after the race, she got exactly what she came for: "Not having the pressure of looking at my watch or pace or anything like that, being there and being present."
Going into her first full season as a pro triathlete, she's in a great place mentally.
That fun, new, "What's going to happen? What's this going to feel like?" excitement that comes with being a beginner left her rejuvenated. Even better? Her confidence is overflowing.
"[If] you want something to test your limits, try something like this."
This content is created and maintained by a third party, and imported onto this page to help users provide their email addresses. You may be able to find more information about this and similar content at piano.io