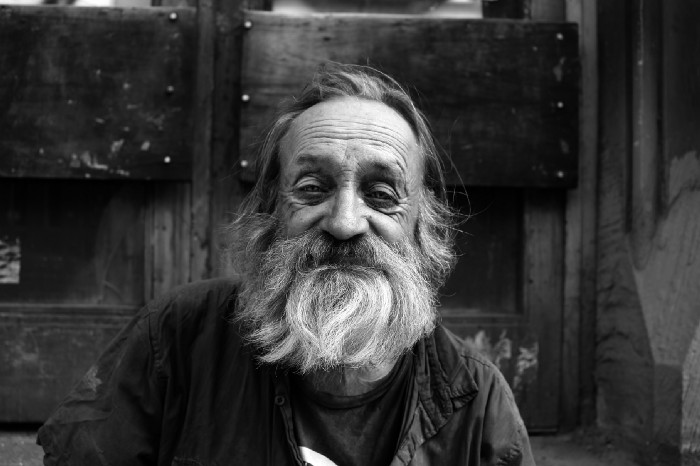 I was in my law office when I got a call from a professional guardian who was a regular client of mine. The Oregon Department of Human Services had contacted her to help out with an old man who had collapsed on the street. When someone hired her, she hired me for the legal work.
The old man's name was Sam. He had been a regular on the streets of Portland for many years. His signature behavior was that he wore all the clothes he owned, all the time. This was bulky but harmless in the winters but became dangerous during that ten days of hot weather that visits western Oregon once a year. A combination of heat and layers of clothing was more than his aging body could handle.
The ambulance took Sam to the hospital. When no friends or relatives showed up to claim Sam, the hospital contacted the state, and shortly thereafter social workers arrived. The doctors got Sam out of his layers of clothes, fed him, addressed some other ailments, and set him on the path to recovery. From the social workers, my client learned Sam spent his days wandering the streets of Portland, eating at a church soup kitchen, and sleeping wherever he could find some dry ground. The doctors said that sending him back to the streets would probably kill him, so the State of Oregon reluctantly opened its coffers enough to pay me to do a guardianship petition.
Sam was a small man, sixty-seven years old, with an idiopathic mental illness and a constant smile. He was friendly, likeable, and oblivious to the way the world worked. My client, the professional guardian, located an adult foster home for him to live in during his recovery. While he got better, I used his collapse as evidence that cognitive impairment made him a danger to himself and convinced a court that Sam needed a guardian. After being appointed guardian, my client qualified Sam for long-term care benefits under Medicaid and became his representative payee for Social Security.
Once Sam was physically better, he found his new digs at the foster home quite to his liking. His caregivers liked him and he enjoyed them. That was not always the case in my business. My client and I were both happy with the outcome of the case and talked about Sam a lot.
Placing mentally ill, impoverished, Medicaid patients is difficult. The place we'd found for him was on the edges of Portland, a long way from the streets he ordinarily wandered, but he never complained, and all seemed well. I moved on to the next case. There was always the next case.
About three months after the placement, Sam disappeared. The folks who ran the adult foster care home reported him gone and had no clue where he was. My client leaped into action, while I remained in my office behind my computer. The following day she found him outside the church soup kitchen where he had taken his lunches for years. He was pleased to see his guardian again, which wasn't remarkable because Sam was pleased to see everyone he met.
As my client drove Sam back to the foster care home, he explained that he had become concerned his friends at the church would worry about him. He went back down there, he explained, to tell them that after all those years on the streets, he had finally decided to retire.
A couple of years ago, I retired from practicing law. I know how Sam felt.