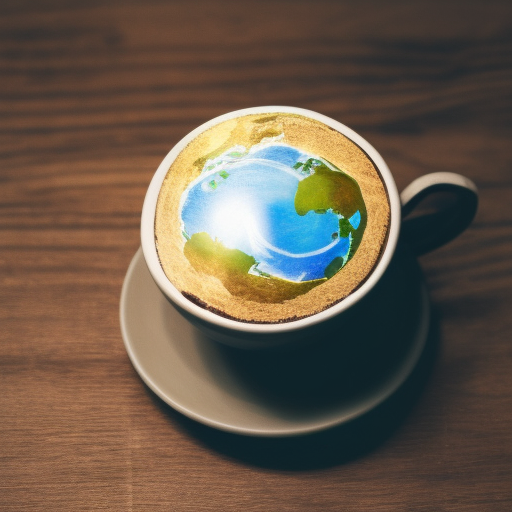 When I was working, every year I attended the annual symposium put on by the one hospital in my community that had a geriatric psychiatric unit. The presenters advised people in the elder-care professions about the progress or, more often, lack of progress in treating Alzheimer's disease.
One doctor told a story that stuck with me.
He had a patient who was violent. She was bedridden and incontinent. Caregivers could not change her diapers because she would hit them if they came close enough to be hit. Some people experiencing dementia go to a peaceful place. Some don't. This woman was in a place where everyone was a threat. The caregivers inquired of the doctor what to do.
He told them to approach her from the bottom of the bed — to stay away from her head. They did that, and it worked. They could change her clothes without the risk of injury. The doctor explained that as we age, our world shrinks. When dementia strikes, it can shrink dramatically. This woman's world — the world she cared about — was no longer big enough to encompass her entire body. If the caregivers approached from her feet and legs, they posed no threat.
My world is getting smaller.
I know it is smaller because I no longer own an internal combustion engine. There are many measurements I could use, but that one is as good as any. I used to own two cars, a truck, a motorcycle, a lawn mower, an edger, and a chainsaw. They are all gone. I dumped the chainsaw when I sold my mountain cabin. I gave up the lawn mower when I sold that big house and moved to a place where none of my relatives could move in, where I have only a parking strip to mow. I can do that with my push mower. Without a lawn, my battery-powered gardening tools do just fine. My wife and I get by with one car and it's battery-powered too.
I don't own any camping gear or a recreational vehicle. Last summer I took a ten-day road trip through Canada. I didn't like it. I won't be doing long road trips anymore.
As I write this it is early morning, and my house is quiet. I have a cup of coffee. I smell steel-cut oatmeal cooking. I am as content as I have ever been.
My wife and I belong to a group of five couples who, every year or so, travel together to Central America. We rent a mansion and live like drug lords for a couple of weeks. I am just back from one of those trips. We are all older than when we started taking these trips so this year there was less zip lining, snorkeling, deep sea fishing, and river tubing than in years past, and more sitting in the morning sun, with a cup of coffee, smelling the oatmeal cooking. Each year, I travel less, and when I do, I recreate at my destination the comforts I have here in my home.
Did I mention my world is getting smaller?
My parents are gone. I only have one aunt left. She is in long-term care in Minnesota. I still have a sister and cousins, but it seems like the older generation has been dying off faster than the younger ones are pumping out children. My youngest grandchild is graduating from high school and will be off to college. The grandkids have their own lives to live. I can't entertain them, and they don't entertain me.
When I was still practicing law, I had work colleagues. They were sort of like friends and I enjoyed being with them. But, like drinking buddies for whom there is no buddy left if you quit drinking, work colleagues quickly disappear when you no longer have work to do.
I know my neighbors better these days. I am more active at church, not because I have become concerned about my housing in the afterlife, but because those potluck dinners give me something to do. People to talk to. There are a lot of retired folks who go to my church. It is a good place for people whose world is getting smaller.
There is a saying in my church, "We have ceased fighting anything or anyone." I feel like that often. I like it.
Some days I worry about complacency. There are self-help folks out there advocating that I resist the languor of old age, and cling to the frenetic activity of earlier times. I should embrace change, accept challenges, and achieve goals. I take it to heart and briefly want to be like the remarkable seventy-five-year-old who runs marathons and plays concert violin, and by doing so gets seven minutes of coverage on the morning show of our local TV news.
I am addicted to articles and YouTube videos by people who have left America to retire in a foreign country, where life is cheaper, simpler, and kinder. They are very brave. I become disturbed when my neighborhood grocery store rearranges the shelves. I doubt I could move to Paraguay and make a new life there. No matter how inexpensive it is. No matter how friendly the Paraguayan people are. It took me a long long time to make this place I call home. I don't have enough years left to do it again.
Instead of moving to Paraguay, I will cut back the ferns in my yard so they will be beautiful this summer.
My world is getting smaller. I am not doing anything about it, and I don't care.
Am I giving up on life? I can understand how I could be accused of that, but it doesn't feel like that. It feels good. I think about Dylan Thomas's poem,
Do not go gentle into that good night,Old age should burn and rave at close of day;Rage, rage against the dying of the light.
I don't want to rage. I would rather garden. And drink coffee on the deck in the morning.
Dylan Thomas was thirty-three when he wrote the poem. He died six years later. He never grew old — never knew what it felt like. I am luckier than he was. If he had grown old and reflected on the poem, I wonder if he would have thought it silly. I agreed with him when I was thirty-three, but I knew little of life then.
I didn't know that my world could grow smaller. Or that growing smaller is what it was meant to do.