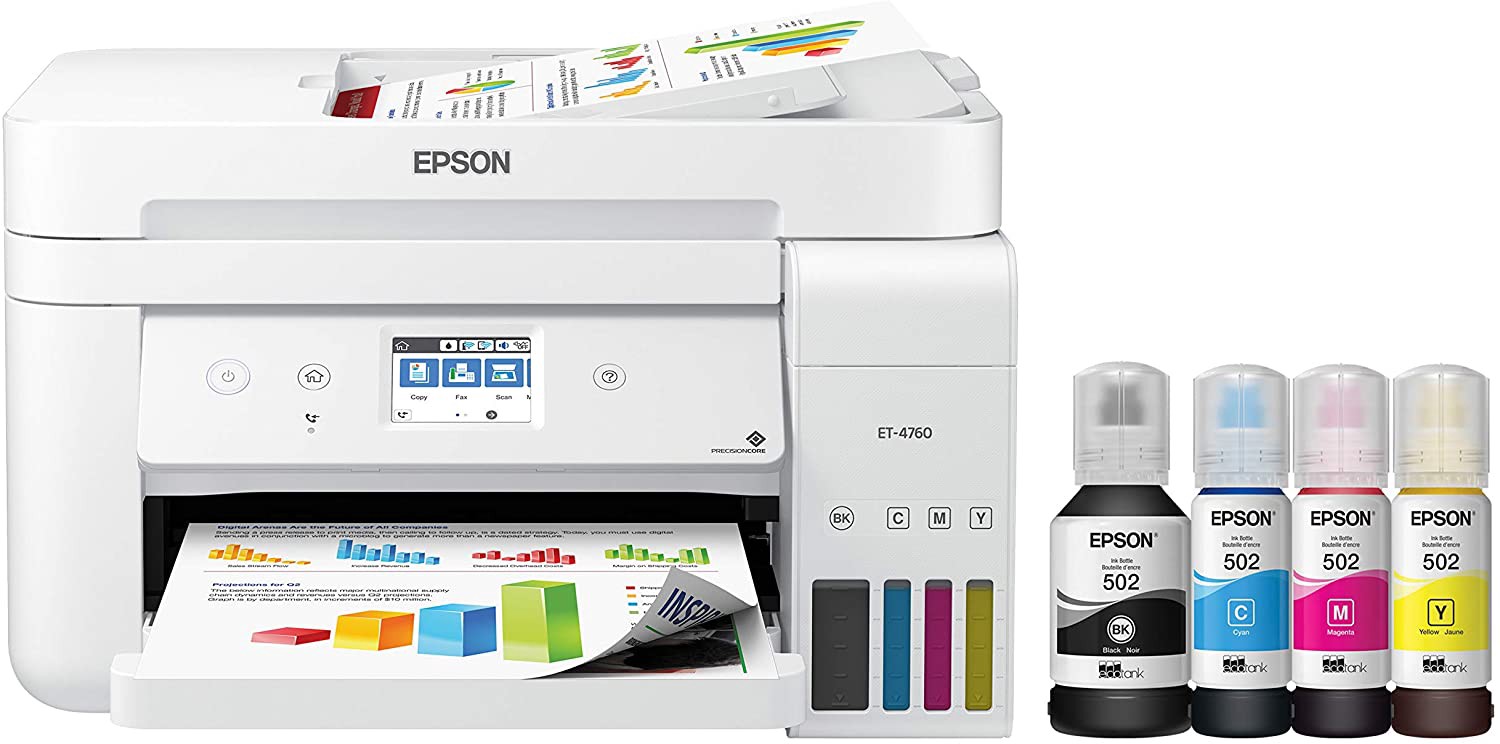 Epson sent me their new EcoTank ET-4760 Printer for review and I must admit, I was a little sad about getting rid of my old printer, but it was starting to die. That changed quickly when I printed the test page. The colors are vibrant and crisp! I was hooked. Bye old printer!
The Epson EcoTank is a 4-in-one printer with a scanner, copier, fax, and printer, although I think the fax is a bit outdated. Does anyone fax documents anymore? Am I alone in this?
Anyway, you can choose between ethernet connected printing or wireless. The printer holds 250 sheets in the tray and 30 sheets in the auto doc feeder. I'm no longer adding paper to the tray as often as I used to have to. You can even print two sided to save paper. Print from your computer, phone, or tablet. It prints fast at about 15 pages per minute.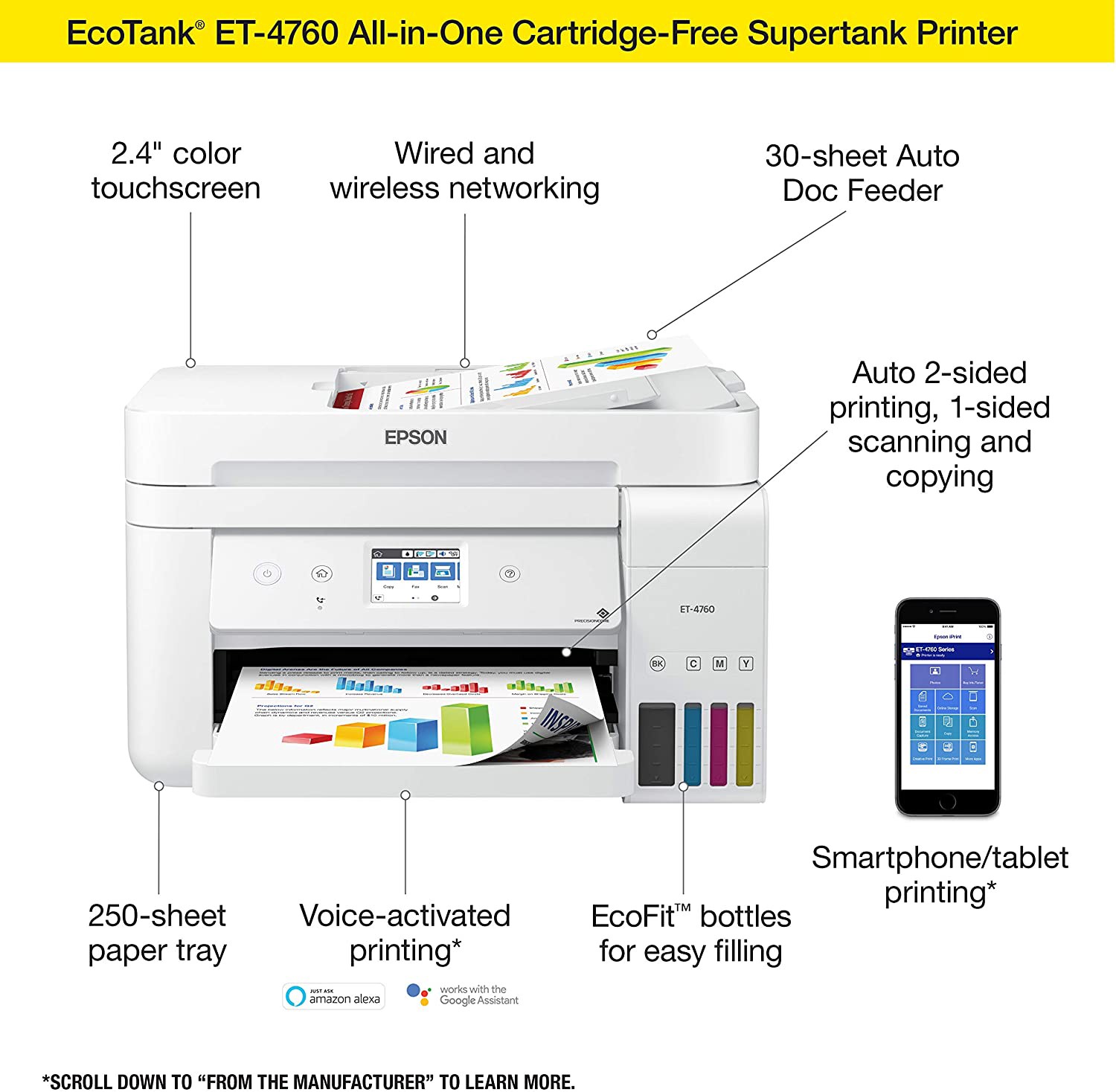 No more expensive ink cartridges! Finally, a printer with no ink cartridges, which saves me about 90% on ink. The ink bottle set is equivalent to about 80 individual cartridges! This has to be one of the best features of the Epson EcoTank ET-4760 Printer. I'm using less ink when I print or copy, and I don't have to buy those expensive cartridges anymore. I won't have to buy more ink for about two years and can print up to 7,500 pages in black.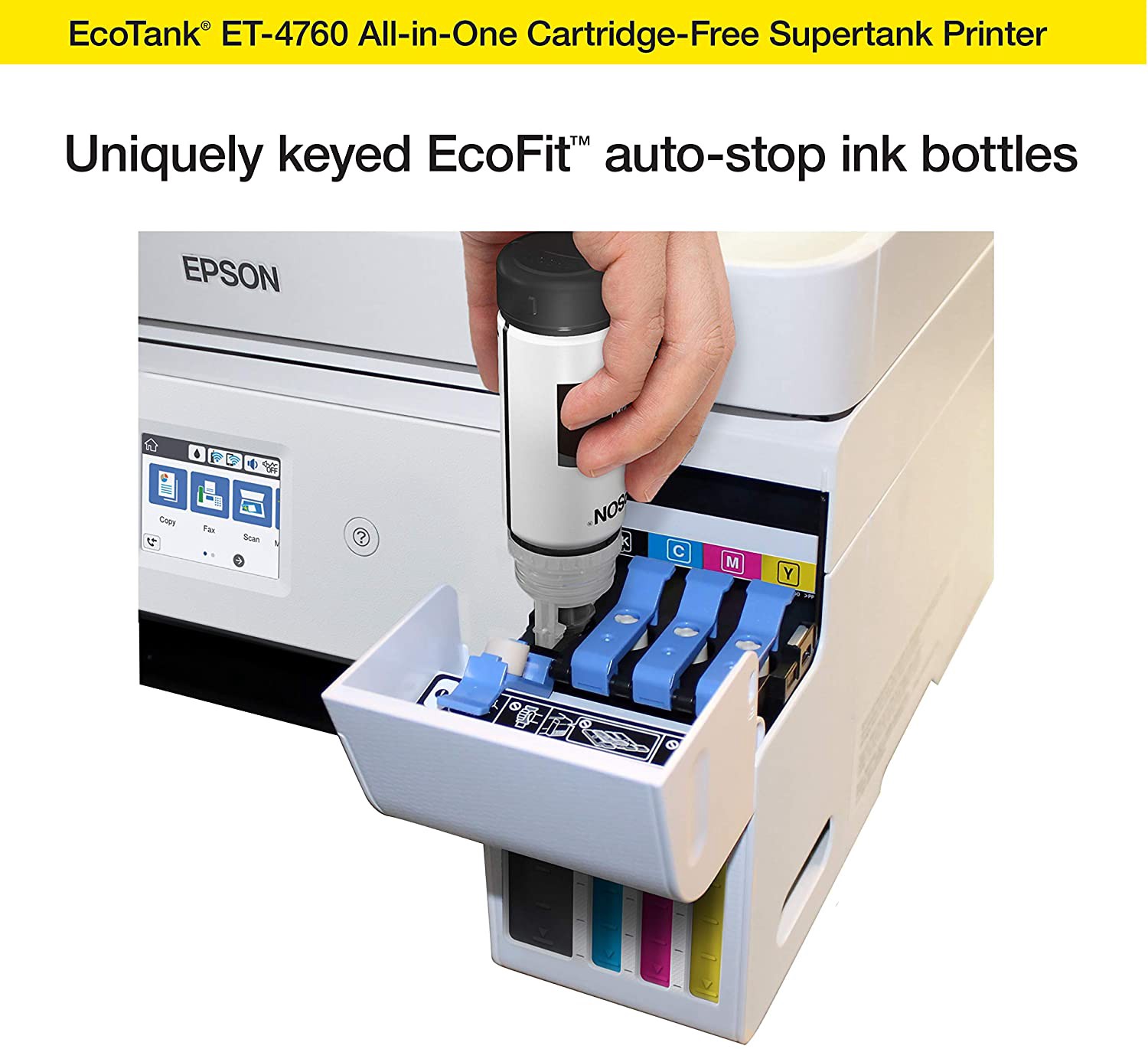 You can even use voice-activated printing with Amazon Alexa or Google Assistant.
This is the most convenient, eco-friendly, ink-saving, 4-in-one printer out there. Print, scan, fax, and copy all of your documents and photos easily. The print quality is stellar with 1200 x 2400 dpi resolution.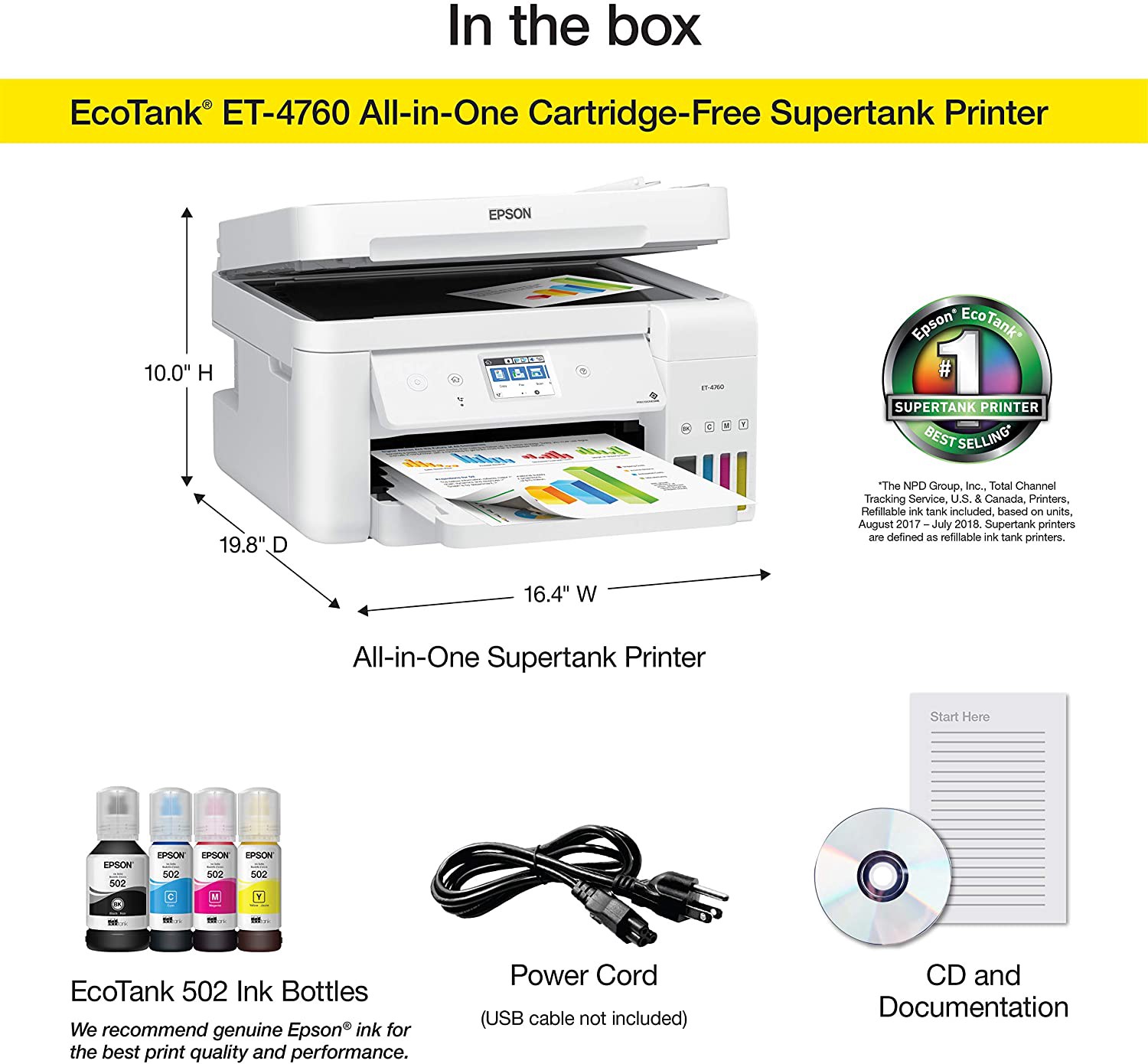 I received this product in exchange for an honest review. If you buy anything from a link here I may receive a commission.