Best article backup system for writers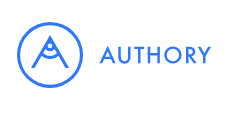 So, I was trying to back up all of my articles manually with a PDF converter and it was taking forever. I have thousands of articles out there. I've lost many of them from websites going out of business or selling them to other websites or them just disappearing. It was frustrating and incredibly time-consuming.
I don't remember how I found Authory, but I am SO GLAD I did! Authory backs up all of your articles for you and keeps them safe. Even if the website your articles are published on goes down or disappears, your articles are backed up with Authory. I can sort them by topic or publisher, and I currently have 742 articles backed up with Authory. Anytime I need to provide samples, I just bring up my Authory account and find what I need.
Automatically backs up all your articles
Get subscribers
Receive your articles' social media stats weekly
Have a portfolio that's always updated
No spending endless hours trying to back up your articles manually
Takes just a few minutes to set up
It's incredibly affordable