The article explained how sexual favoritism had driven me to quit the show after only five months. (The only Letterman writer who quit faster was Louis C.K.) I also broke down how the hiring process for writers was rigged toward white men and offered suggestions for how the show could counter that ingrained bias. My fantasy was that Dave would take my advice, dump any dead weight, and hire some talented women and writers of color.
That didn't happen. Dave never even read the article. So when he agreed to get together, I assigned it as homework.
"You know, the other night I read the piece that you wrote 10 years ago," Dave told me on a rainy day earlier this month.
"It took you long enough," I said.
"And I thought, Holy shit, this is so disturbing and, sadly, a perspective that I did not have because the only perspective I had was in here." Dave gestured to himself. "I'm sorry I was that way and I was happy to have read the piece because it wasn't angering. I felt horrible because who wants to be the guy that makes people unhappy to work where they're working? I don't want to be that guy. I'm not that guy now. I was that guy then."
It's not often that you speak truth to power and power responds, "Oops, sorry." Still, copping to one's failings after getting caught is kind of Dave's signature move.
Dave's scandal was ahead of the curve. Unlike other Hollywood men accused of having sex with subordinates, Dave didn't deny and dismiss women as "liars." Instead, he went on camera and admitted that he'd done "terrible, terrible" "creepy stuff."
Dave was being squeezed in a blackmail scheme. The boyfriend of a Late Show staffer discovered a diary, which detailed a longtime affair between the (then) 34-year-old assistant and her (then) 62-year-old boss. The boyfriend devised a cunning plan: He threatened to write a screenplay that would expose the affair unless Dave gave him $2 million. Instead, Dave busted himself, announcing on TV, "I have had sex with women who work for me on this show." The audience applauded and cheered.
The announcement didn't surprise me. When I worked at Late Night, there were rumors about Dave and his assistant, Dave and NBC pages, Dave and interns, Dave and the models who appeared in sketches. The 2009 scandal made it clear that he was still treating the workplace like his personal hookup app. (Grindr, Tinder, Staffr...)
What did surprise me was learning that The Late Show, The Tonight Show with Conan O'Brien, and The Jay Leno Show all had entirely male writing staffs. In 2009. My surprise turned into anger. I worried that calling out some of TV's highest-paid entertainers might end my career, but published a piece arguing that "a fairer sampling of humanity will always produce better comedy."
Since then, the number of female writers and writers of color in late night has improved, in part because you can't go lower than zero. Of the nightly talk shows nominated for an Emmy Award for outstanding writing in 2019, all boasted at least four women on their rosters. Full Frontal with Samantha Bee topped the list with six female writers and gender parity.
I was nervous before meeting Dave. He used to be my boss, so there remains a lingering power imbalance. Also, I still wanted him to think I was funny. Historically, one of the tools men deploy against critics is to paint feminists as humorless prudes who sap all the joy out of life and "can't take a joke." As a comedy writer, I've struggled with wanting to expose sexist behavior while not coming across as scolding or puritanical.
As I entered the conference room, Dave stood to greet me with his now signature Santa beard.
"I see one of us shaved," I said.
Dave's jaw actually dropped.
Now you may think, How could you start the meeting with a sexually charged joke? Isn't that harassment?
Yes, it could be if Dave and I worked together.
Still, it's kind of unprofessional. Yes, if we were accountants. But in 2006, the California Supreme Court ruled that the "sexually coarse and vulgar language" in the Friends writers room did not constitute harassment. My joke was fair game, with one caveat. If Dave had said that the comment made him feel uncomfortable, I would have immediately apologized and adjusted my future communication.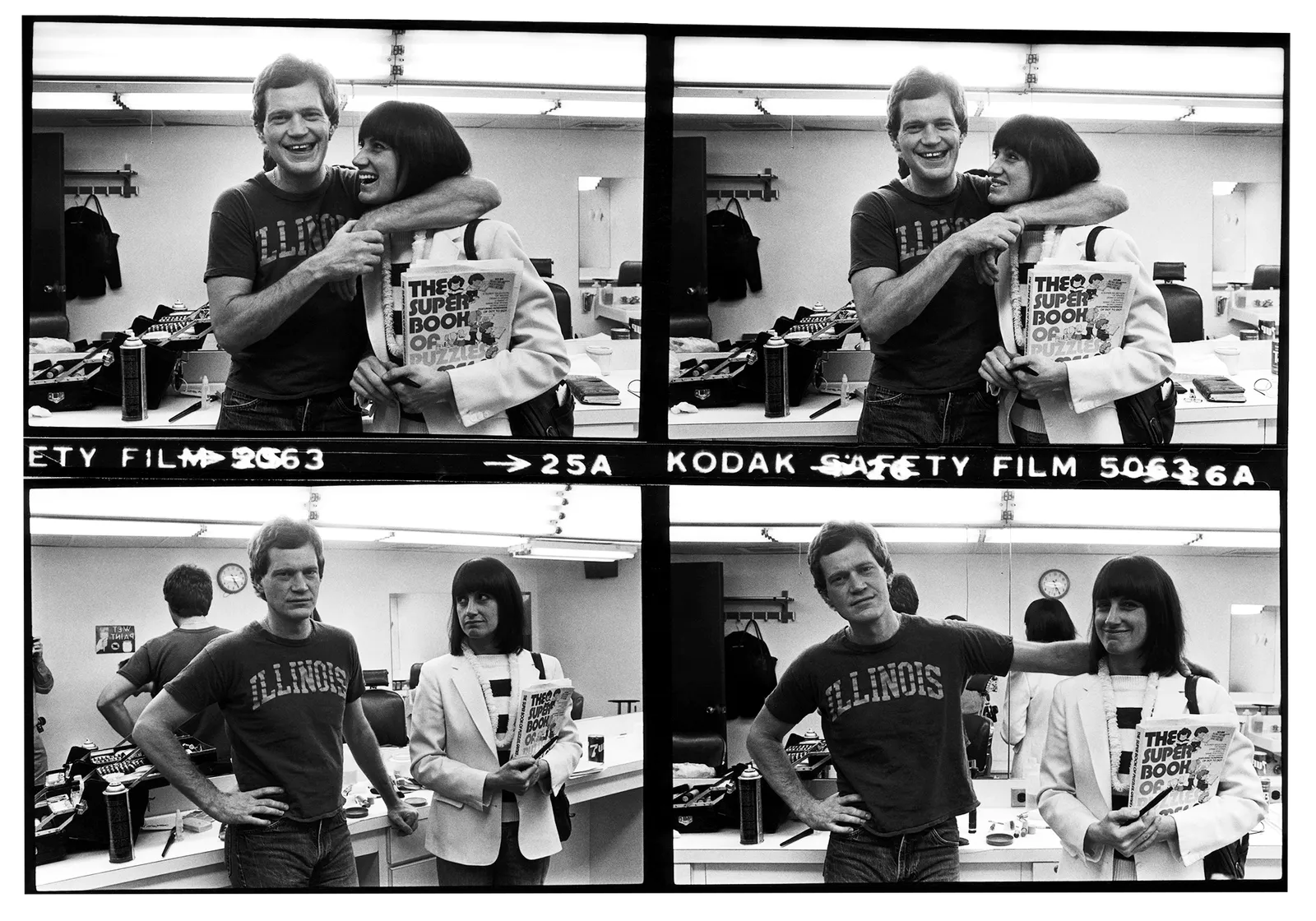 Dave and I settled in our chairs along with Dave's adviser and P.R. whiz Tom Keaney. I asked Dave how it felt to look back at the blackmail scandal.
"It's not a happy memory," he said. "But it's a memory that changed my life."
Dave explained that he didn't read my article because his focus wasn't on the show, but on his marriage. "I didn't want to lose my family and I worked and worked and worked until I learned the obvious lessons," he said. "I mean, I shouldn't have had to learn them because they were obvious. I knew what I was doing was not good."
Dave credits his wife, two psychiatrists, SSRIs, and not having a nightly talk show with helping him grow emotionally. Sometimes he gives off a born-again vibe, if you replace "finding Jesus" with "finding therapy." (Howard Stern has made a similar conversion.) Several of Dave's stories have a "was blind but now can see" quality to them. (Although I have no training in psychoanalysis, I did write three episodes of Monk, so that qualifies me.)
Reflecting on his relationships with women that led to his on-air confession, Dave blamed a lack of guidance growing up. "I never had anyone in my life sit down and talk to me—not in school, not at home, not in church—about how a man of age behaves with a woman of age," Dave said. "It just didn't happen. You picked it up from your buddies."
Dave is determined that his almost 16-year-old son be more enlightened. "My son knows about this period of my life. We have conversations about girls and about his mother and how we treat her," Dave told me. "I don't think he will make these mistakes, and I'm sorry I did."
We jump from subject to subject. Dave wondered if my TV career had suffered the way I feared. I said it had and some colleagues now viewed me as a prig. I told Dave about a coworker who made a sexist comment in the writers room, then whipped around to confront me, sneering, "You going to write about that, Nell?"
"Yeah, 19 years from now you're gonna be so sorry you said that," I responded.
Dave laughed.
We finally got around to the topic of the Late Night/Late Show writers room. I mentioned two hilarious female staffers after my time who wanted to join the writers, but were denied promotions. Dave voiced admiration for both women. "It just feels horrible now to hear these stories of women who I thwarted knowingly or largely unknowingly, unwittingly. I regret it, you know?"
Dave's CBS show went off the air in 2015 with one female writer, the same number his NBC show had when it debuted in 1982. Merrill Markoe was Late Night's first head writer, inventing classic segments like Stupid Pet Tricks and making perhaps the first dog video to ever go viral. With Merrill in the writers room, the show won the Emmy for outstanding writing four years in a row. After she left, the show never won that category again.
"Merrill was a huge factor in the creation of that show—an outsized building block," Dave told me. "So [the concept of female writers] was never foreign to me. I don't know how it got sidetracked. It just did. It was sloppiness. Inertia. I see it differently now and if I were to start a show today, holy God, I'm certain there'd be mistakes, but not the mistakes that were just so gosh-dang obvious."
Dave never sounds more Midwestern than when he's owning up to a personal failing. Still, it's gosh-dang refreshing to hear him voice regret. Compare Dave's response to Jay Leno's last month when he was asked about his hiring process for writers.
"I hire them based on material," Leno said. "People just come up and give me the jokes and I read them and I decide whether to hire 'em or not.… One guy was so handicapped he couldn't leave his house, but he wrote good jokes so it didn't matter to me. A lot of times, I got a few female writers out of it."
Slow down, NASCAR. What was that last part? "A lot of times, I got a few female writers out of it."
Having both "a lot" and "a few" in the same sentence is the hedge. "One guy" is the tell. Male is Jay's default, until he adds a self-congratulatory story about ableism before remembering that women can be writers too. Leno's defensiveness shows he's learned nothing about unconscious bias and how a barrier of entry that required access to him was not fair and equal. In the interview, Leno won't even admit there is a problem. The Tonight Show with Jay Leno went off the air in 2014 with zero female writers and, apparently, zero shame.
Dave no longer employs a stable of 15 writers. His Netflix show, My Next Guest Needs No Introduction, resembles 60 Minutes more than a comedy show. On a recent episode, Ellen DeGeneres revealed a painful story about how her stepfather manipulated and molested her when she was a teenager. Dave looked uncomfortable, but he listened and supported her. Before our meeting, I contemplated sharing my own story about being sexually manipulated by the head writer of a late-'80s variety show. I thought it might help explain why the Late Night atmosphere was so repellent to me.
I tiptoed into the awkward anecdote by dropping the head writer's name: Jim Stafford. Dave leapt on it. He'd worked for Stafford, who was also a singer and starred briefly in a summer series. "We never saw him in 13 weeks, never saw him. Would not come in and all we knew is that he had an unusual, if not advanced, kind of hair thing," Dave said.
I told Dave that when I worked with Stafford, he treated me like a second-class citizen, arranging off-site work gatherings with the other writers and leaving me out. The show got picked up for a second season and I attended the wrap party at his house, not knowing whether my option to remain on staff would be triggered. It was a pool party, and when I said goodbye to Stafford, he offered to walk me out. He escorted me into the house and asked if I wanted a tour.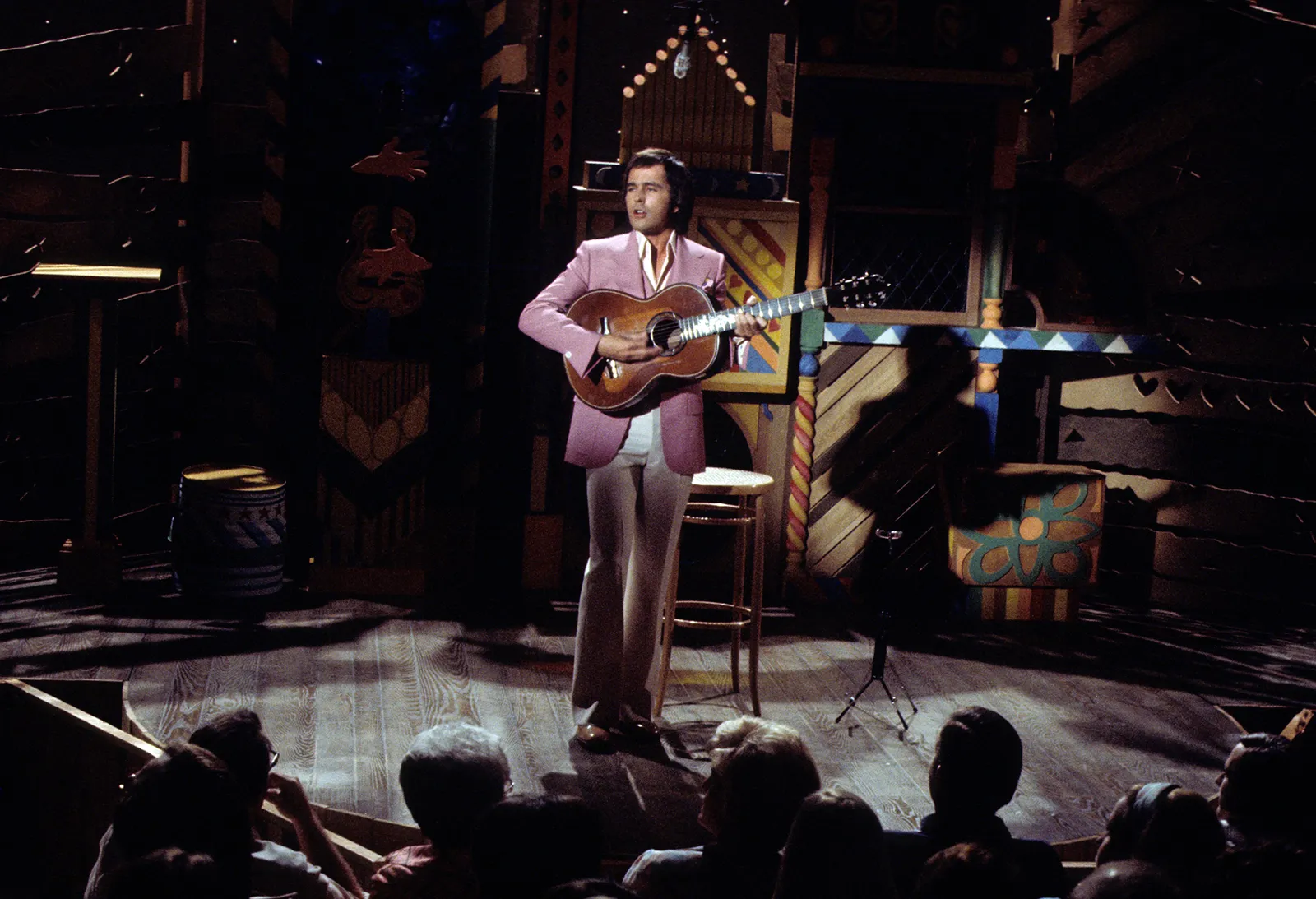 The story unfolds in a nuanced way in my memoir, Just the Funny Parts but for Dave, I barreled through the facts: "He walked me into a bedroom, closed the door, pinned me against the wall, and just started kissing me. His pants come down and—boom—with my head." My hand pressed the air down. "He was deciding whether I was going to get a job or not."
At first, Dave was quiet. Nervously, I filled the empty space.
"Oh, and the reason 'the hair thing' is relevant, is at one point, I started to run my fingers through his hair, and Stafford said, 'Careful. I have a piece,' which was so fucking funny to me."
"I'm sorry," Dave said.
"No, it's funny to me."
"I'm sorry. I'm sorry about the whole thing. Honestly, I am sorry."
At the time, Dave's sympathetic words washed over me, but listening to the playback a week later, I was grateful. Dave took the moment seriously and didn't allow me to end it with a punch line. (I reached out to Stafford before my book was published in March 2018, and he has never responded.)
There were two additional points that I wanted to make. First, that I never beat myself up over the incident. I knew I'd been taken advantage of before I made it to my car. Second, I told Dave that the thing that still irks me the most is that I'm sure Stafford walked away believing our sexual contact was consensual. That belief ignores the power differential and the hold he had over my livelihood.
I compared the situation to a bank robber brandishing a gun. The robber shouts, "Everybody down!" and people hit the floor. Was their act consensual? They could have remained on their feet, but the implicit threat makes people react on impulse. Who wouldn't go down?
I scanned Dave's face to see if my metaphor resonated, and he was now reassessing all his workplace liaisons. Not a flicker. Instead, he gently hinted at the question that most people have at this point in my story. I provided the answer.
"I didn't get the job, by the way. Which was fine because the last thing I wanted was to ever be in a room with him again."
Dave agreed it was a "winless position." Then he shared a story he'd heard from around the same era about a writer who liked to watch episodes of the variety show he worked on and point out to others on the set which dancing girls he had bedded. "So it was repellent," Dave said. "But isn't that the ugly history of Hollywood and show business?"
"Yeah," I said, feeling uneasy. Dave was sweet to commiserate with me over TV's Golden Age of Ass Grabbing, but he was also oblivious. Still, I do feel a slight sympathy for men who were led to believe that they were kings with unlimited powers. In 1995, Rolling Stone's comedy issue named Dave Man of the Year while a cover line proclaimed: "It's Dave's World, We Only Live in It." When you're used to doing whatever you want, following the rules feels like a cock block.
The discussion moved on. We chatted about our mutual love of Albert Brooks and his movie Defending Your Life. We admired Malala. We mocked Andrew Lloyd Webber. We took a photo and said goodbye. Within hours, Dave's assistant had set up calls with the two hilarious women who should've been writers. The next day, Dave spoke to both and apologized.
I always thought Dave could be an ally to women. Maybe I believed he had the capacity because he recognized Merrill's talents long ago. The two were also a couple, although Merrill later learned that before they broke up, Dave started dating his now wife, who—surprise!—worked on the show. In retrospect, my optimism might have been misplaced. As the saying goes: You can lead a host to water but you can't make him drink.
"I didn't have my hand on the rudder, and I should have. I should have," Dave told me thinking back to why he never read my article in 2009.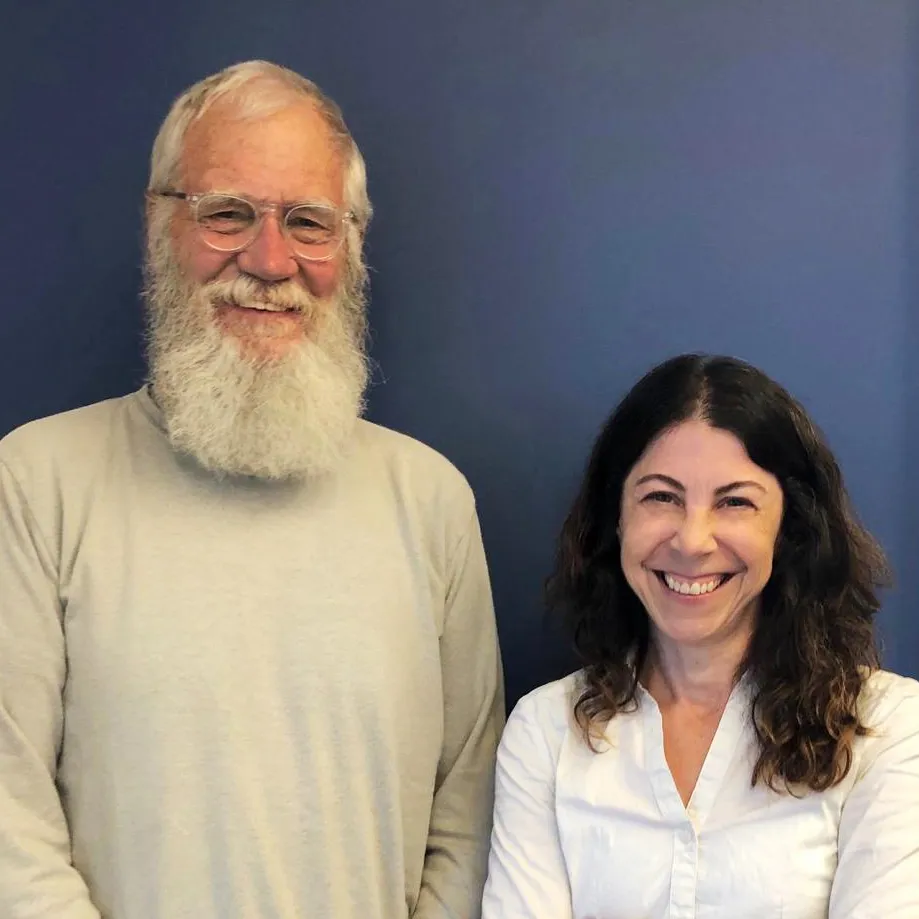 Dave using his family as an excuse for neglecting his professional duties is a luxury no high-level female could ever afford. He faced no corporate punishment after his on-air disclosure. The network continued to pay him an estimated $30–$35 million a year while then CBS chairman Leslie Moonves looked the other way. I publicly accused Dave of fostering a hostile work environment, yet no one from the show's human resources department ever contacted me as part of an investigation.
Dave wasn't just a product of our culture; he helped create our culture. In the generation and a half that Dave reigned on TV, comedy could have made a giant leap toward greater representation. Instead, he fronted an institution that systematically amplified the voices of guys who looked like him. On camera, the show favored male standups over females by an overwhelming margin. Only one female comic was booked in 2011. This denial of equal opportunity is part of Dave's legacy. Self-reflection can save a marriage, but it can't change history.
Whoa, you're thinking. Dave apologized. Why are you still so angry, Nell?
Dave still carries around his guilt and I still carry around my anger. Despite this, we can have a productive and even pleasant talk. There's a faction in the #MeToo movement that believes "it's time for men to shut up and listen." Some men, like Matt Damon, have echoed this attitude. I get it, but it worries me. Too many men are panicking over the minuscule possibility of being falsely accused, and this irrational fear is causing male managers to avoid mentoring and meeting with female coworkers.
We need more dialogue so men can understand the difference between criticism and condemnation. And we need more dialogue so women can voice discomfort without fear of retaliation. Of course, conversation won't work in all cases. I have no interest in ever crossing paths with Jim Stafford again. Fortunately, I don't get to Branson, Missouri, much.
Dave's willingness to speak to me on the record is part of him making amends. His acknowledgment of mistakes and regret go out to those who were wronged. They also go out to the enablers and defenders of his behavior. That's equally important.
Amends take effort and an honest assessment of one's actions. Sometimes outside nudges help, too. When My Next Guest... dropped in early 2018, I noticed that all the executive producers were men. I pointed that out in yet another article. The next season, the show had a new production company and a diverse group of executive producers. (Tom Keaney, Dave's adviser and one of those EPs, called to alert me to the change: "Dave listened to you," he said. "Great. Now tell him to lose the beard," I replied.)
It's rare in life that a story has a clear beginning, a middle, and an end. I would have preferred that Dave had been paying attention when it could have made a difference, but this is the ending I got.
"When I read that document you wrote 10 years ago," Dave said, "I just thought, There's nothing to be upset about here. It happened, that's all true."
Even better than making Dave laugh is having Dave acknowledge that I told the truth. In the past decade, I've written hundreds of thousands of words about women in the workplace, but the main point boils down to six: Believe women. Hire women. Respect women.
I hope this is the last time I ever write about Dave. Oh, and Dave, if you're reading this…
It's probably 2029. Did America make it???