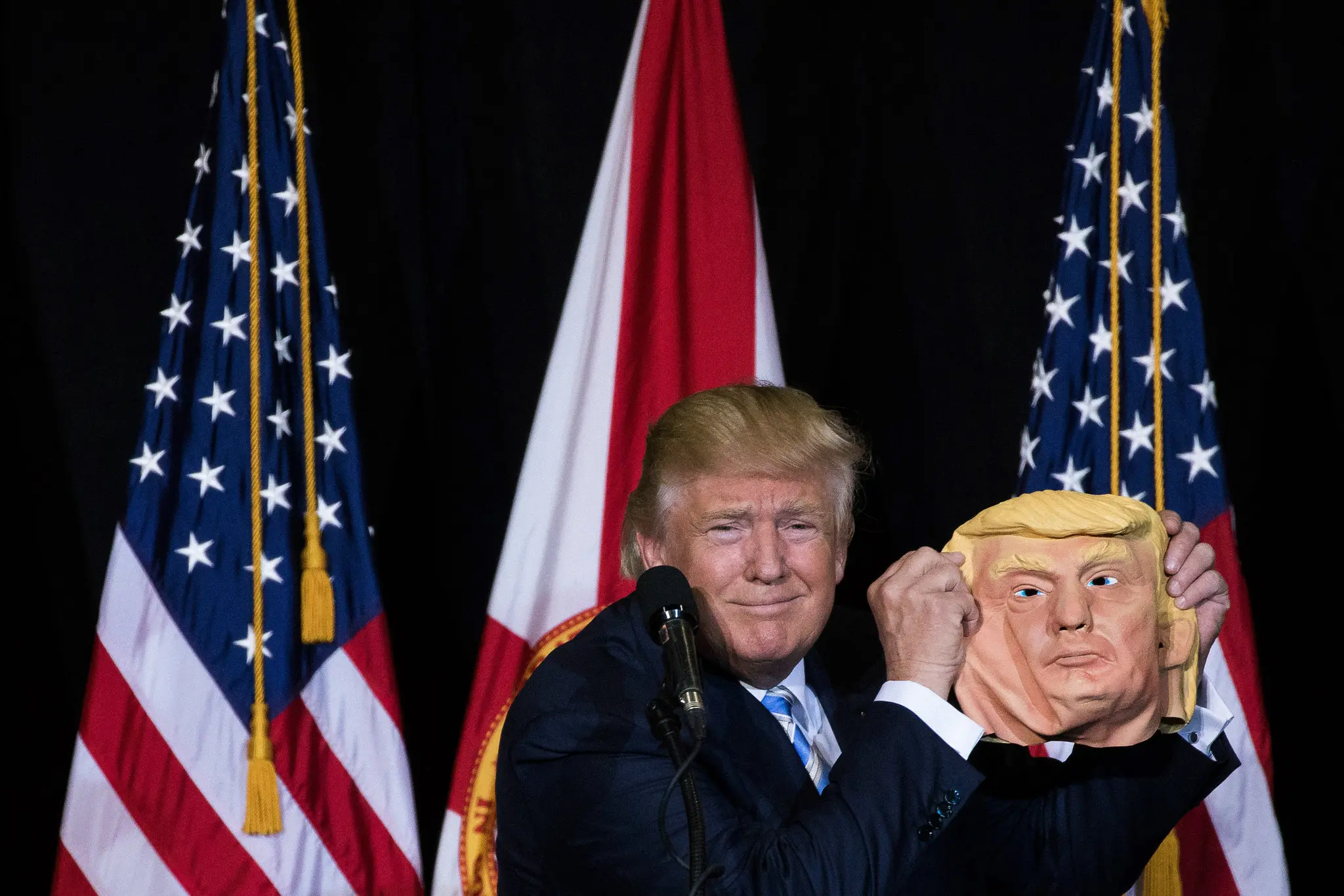 "I don't worry about Bob Mueller. The guy fought in Vietnam … He's still married to his first wife. … He pays his taxes. … Moron!"
President Trump is once again ditching the tradition of telling jokes at the White House Correspondents Dinner and is instead taking his show on the road this weekend. But if he were to attend the annual fund-raiser, he might tell this "moron" joke and get a laugh. The joke starts with what seems to be praise and then twists to contempt. For some reason, our brains find these shifts in perception delightful. We laugh when an observation is simultaneously a surprise and makes total sense.
There is a debate about whether President Trump has a sense of humor. James Comey, the former F.B.I. director, recently commented on the president's lack of mirth. "It stayed with me, that I've never seen him laugh," Mr. Comey told George Stephanopoulos. "Not in public, not in private."
I disagree about the mirthlessness. Mr. Trump clearly chuckles at the misfortune of others. He once retweeted a doctored video that showed him hitting a golf ball and knocking Hillary Clinton over as she tripped going up the stairs of a plane. At the annual Al Smith charity dinner in 2016, Mr. Trump, channeling Don Rickles, made fun of his wife, Melania, for plagiarizing a speech by Michelle Obama. The audience roared.
For Mr. Trump, schadenfreude comes with a laugh track. But for others, comedy requires empathy. A joke often works because it builds on a shared emotion about a piece of cultural knowledge. At the 2012 Al Smith dinner, I contributed this joke for President Barack Obama: "Tonight is not about the disagreements that Governor Romney and I may have. It's what we have in common — beginning with our unusual names. Actually, Mitt is his middle name. (beat) I wish I could use my middle name."
The audience laughed because we all recognized that America was not ready to accept a leader who went by his middle name Hussein. Mr. Obama mastered the art of self-deprecation, but it's hard to imagine his successor delivering a joke where he admitted that he didn't always get what he wanted. The "Trump character" is always right, always the best, always the most powerful.
"There has been nobody tougher on Russia than President Donald Trump," he said recently.
It wasn't a joke, but it made me laugh. It was funny because it wasn't true.
As this year's Correspondents Dinner approached I was out on a book tour, and a few people asked, "Would you ever write jokes for President Trump?" The answer is no. Still, I started to wonder whether I could write for President Trump. To capture someone's voice, you need to get inside their head. Could I see the world through this president's eyes?
Here are some jokes that I think Mr. Trump could have pulled off. All of them come from a position of intimidation. Most are at the expense of others. And none are directed at Vladimir Putin.
• I'm in fantastic shape … and it's not just my doctor who says that. Ask anyone who works for me.
• I have two daughters. Ivanka and the other one.
• We've had some turnover in the White House. And I admit I miss The Mooch. I miss Hope Hicks. I miss John Kelly. (beat) Oh, he's still here? (then) For now.
• Would anyone mind if I renamed Camp David, Camp Donald? It has a nicer ring to it.
• I don't think it's too soon to talk about adding me to Mount Rushmore. I get that space is limited, so just chisel off Teddy Roosevelt's mustache and glasses, add some more hair and we're good.
• It's ironic — Scott Pruitt spent millions on security, and now people want to kill him.
• People say: "Trump doesn't learn. He doesn't grow." Liars. Since taking office, I've learned how to spell "collusion." As in "no collusion."
• Melania came into this country on an Einstein Visa. It's called that because you don't need to be Einstein to notice her talents.
• Slippery James Comey just came out with a book called "A Higher Loyalty." People like my new book better. It's called "Lower Taxes."
• I called Comey "a weak and untruthful slime ball" in a tweet. He needed a whole book to say it about me. (beat) And he was wrong.
It hurts the joke to add "and he was wrong." It steps on the punch line. Still, when I hear the president's voice in my head, he always adds that comment. He couldn't let his ego take a hit even for a laugh. Which brings me to another reason I'd never write for him. I'd be too afraid that this would happen after he told one of my jokes:
• Kanye West loves me. He said we both have "dragon energy." Maybe that's why I like to fire people. I'm a fire-breathing dragon. (The audience groans; the president breaks from his script) Who wrote this terrible joke? It's awful. The worst. Find the writer, take her to Fifth Avenue and let me shoot her. I wouldn't lose any voters.