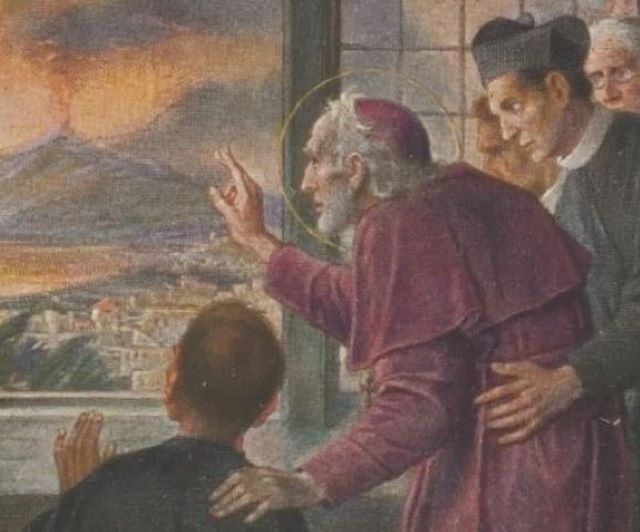 Some days I feel like St. Alphonsus Liguori's confessor.
Why, I'm sure you ask? Well, I once read that St. Alphonsus, a master of moral theology and severely beset by scruples all of his life, had been the thorn in the side of every confessor in Naples because of his incessant questions about whether or not he had committed certain sins. As do many sufferers from scrupulosity to this day, he'd get consolation from one confessor, then doubts would set in, and he'd head off to a new confessor to ask the same questions.
Lather, rinse, repeat.
Eventually St. Alphonsus learned what I wish more sufferers of scrupulosity would learn. Stop confessor-shopping! If you have questions about sin, ask them of your regular confessor and accept his judgment in the matter. Even if you think he "might be wrong," accept it anyway. God won't hold you responsible for innocently following a priest's mistaken advice.
If you have questions about your participation in the sacraments, ask your pastor. The pastor is the one who has ordinary care for the souls of the laity of his parish. Other priests can offer opinions, but they don't have direct authority over your spiritual care.
These days, we don't just have scrupulous people submitting their questions to priest after priest after priest. They also go to lay "experts," such as apologists, because they don't trust the advice of their pastor or confessor. I can give you information on what the Church teaches on matters of doctrine or morals, but I don't know you or your individual circumstances. And I'm going to do my very best not to outright contradict your pastor or confessor.
I tell you that you should implicitly trust in obedience your confessor. This advice is given by all of the Doctors of the Church and the holy Fathers as well. In short, obedience to your confessor is the safest remedy which Jesus Christ left us for quieting the doubts of conscience, and we should give thanks for it (St. Alphonsus Liguori).
(Image: "Saint Alphonsus, at his prayer, calms Vesuvius" by Albin Windhausen; Wikimedia Commons.)