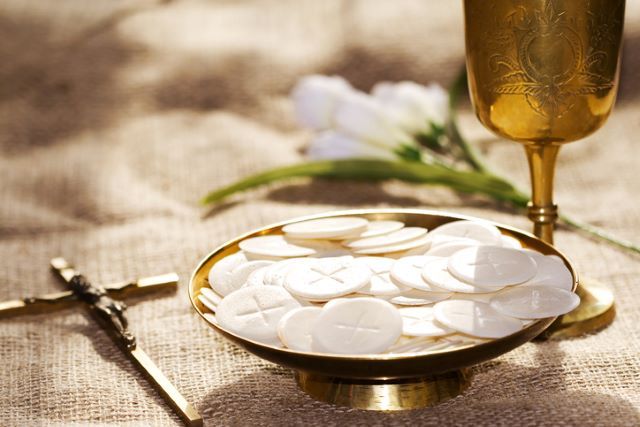 A popular priest blogger spotlighted a proposal offered by a traditional Benedictine monk for the upcoming Year of Mercy, announced by Pope Francis.
Are we to show no mercy to the One who is present among us under the appearances of a thing so fragile as the Host?
Keep in mind that this statement is being made by a priest, is being endorsed by another priest, and was found by me on the social media page of yet another priest.
ALL OF WHOM SHOULD KNOW BETTER!
[slow, deep breaths]
Okay, look. Mercy is extended from a greater to a lesser. It comes from the top down. So, in the first place, the suggestion is being made that we finite, sinful, created beings must extend mercy to the infinite, all-holy Creator of the Universe, King of kings and Lord of lords.
In the second place, the whole mystery of the Incarnation (of which the Eucharist is an extension) is that God entrusts himself to us, to every single one of us—not just to the anointed hands of a priest, but to the womb of a woman, to a manger in a stable for animals, to a boat captained by frightened men, to the back of a donkey....
And to every single one of us. He trusts us that much. We may let him down, we may at times abuse that trust, but he never stops offering it.
And, much as he loves us, he doesn't need our mercy. We need his.
(Image: Crucifix, Communion hosts, chalice; iStock / Used with license.)