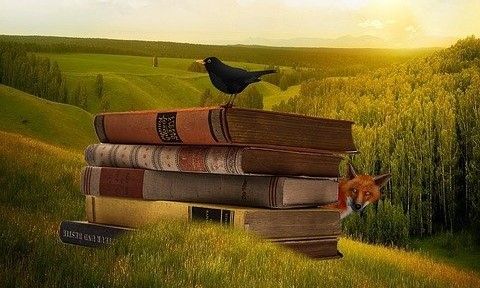 Title: The Next Always (The Inn BoonsBoro Trilogy)
Author: Nora Roberts
Publisher: Berkley Books
Page count: 324 pages
Note: Read in trade softcover (first installment of trilogy)
Grade: B-minus
Only Nora Roberts, reigning monarch of women's fiction, could get away with a trilogy of books devoted to promoting her hometown of Boonsboro, Maryland, and her family's businesses within that town. Anyone else who proposed such a project would be laughed out of the editorial offices and told to take something for their terminal case of writer's block. Roberts has the Midas touch of writing commercial fiction, and so is allowed to take such chances with her publisher's money.
The Inn BoonsBoro trilogy focuses on Roberts' upscale bed-and-breakfast of that name. Within this fictional world, the inn and its gift shop, Turn the Page Bookstore, and Vesta Pizzeria, owned and managed in real life by Roberts' family, are handed over to the Montgomery brothers and their friends. The Next Always features youngest Montgomery brother, Beckett, and the owner of Turn the Page, widow and single mom, Clare Murphy Brewster.
Beckett Montgomery has always had "a thing" for Clare Murphy, since they were in high school and she was dating the football star, Clint Brewster. After high school, Clint and Clare married, Clint became a soldier, and the Brewsters had three boys before Clint was killed in Iraq while Clare was pregnant with the youngest son. The military's settlement for Clint's death allowed Clare to move back home and open Turn the Page. She and Beckett Montgomery have been the proverbial "just friends" ever since, until the Montgomery family's decision to rehab and reopen the old inn in the middle of town shakes up the town and gives Beckett an opportunity to test waters with Clare. Set against the rise of the old inn, Beckett and Clare's romance kindles amid single-parent challenges, the inn's shy but friendly resident ghost, and a handy if somewhat unrealistic stalker who won't take Clare's "no" for an answer.
Nobody creates families like Nora Roberts. The Montgomerys reminded me somewhat of the Quinns from Roberts' Eastern Shore series. They are loyal, hardheaded, and comfortable with each other. The family dynamics and the rhythms of small-town life rang true. But the Montgomerys in general, and Beckett and Clare in particular, took backseat to Roberts' overly-obvious pimping of Inn BoonsBoro and its associated businesses. Page upon page of architectural and design detail could have been cut to allow more room for exploring family issues Roberts tossed in the air but then allowed to drop and roll off unnoticed.
For example, much is initially made of Clare's emotional conflict over the inn's ghost. Why does this ghost get a chance to inhabit this realm while Clare's husband did not? But that dilemma is skimmed over, and all is back to status quo within a few pages. Why was there no deeper exploration of Clare's conflicted feelings? Roberts did not need to give Clint a ghostly appearance, but she could have brought onstage his parents, who are mentioned but never make their own appearance and who might have had something interesting to say about Clint's death and the moving on of the mother of their grandchildren. But when you spend large chunks of your page count rhapsodizing over the nooks and crannies of an inn you hope this trilogy will serve to bring in paying customers, story focus is all too easily lost.
But Nora Roberts remains Queen Nora, and the book mainly delivers a satisfying romance. It does its job, adequately if not excellently. Let's hope that with the stories of Beckett's brothers, Owen and Ryder, due out next year, Roberts will trust her readers to have remembered what Inn BoonsBoro looks like and will fully turn her considerable writing skill to her characters and their stories.