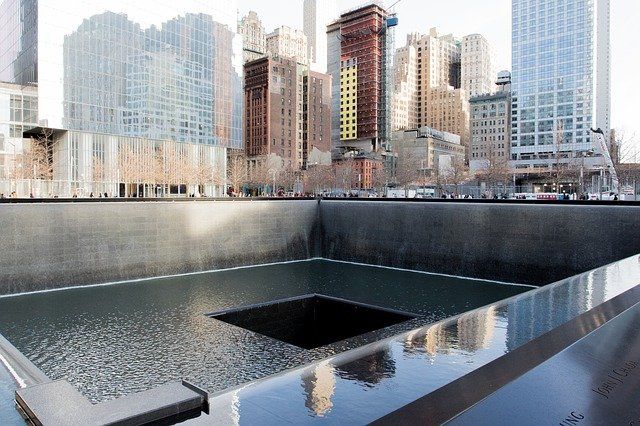 I've shared the story of where I was when I heard of the news on 9/11 many times. It wasn't remarkable. I was in the car, headed to work, flipped on the all-music station and heard the DJ say that all planes had been grounded throughout the U.S. I said, out loud, "Are we at war?"

This year, I'd like to share the story of where someone else was on 9/11. I heard this story from a co-worker; if I remember correctly, this happened to a friend of hers.

Her friend, whom I'll call Lydia for the sake of simplicity, was in Italy with her husband, visiting a museum. It likely would have been late afternoon local time. Her cell phone rang, somehow, deep in the bowels of a museum, three thousand miles from home, on a day when lots of people in New York struggled to make local calls—much less international calls.

The caller was her adult daughter, who was trapped in the World Trade Center on a floor above where the plane had plowed into her tower. She'd called, scared and weeping, to say goodbye, to tell her mom that she wasn't going to make it out alive. Lydia managed to figure out the seriousness of the situation and to calm down her daughter. Her daughter had been away from the Catholic faith for a long time. Somehow, Lydia had the presence of mind to talk her daughter through an Act of Contrition before the connection ended.

I'd like to believe that Lydia's daughter's openness to final repentance was itself reason enough for the angels to make sure her impossible call to her mom connected on that terrible day. I don't know her name, but may she and all who died that day rest in peace.
(Image: World Trade Center memorial, Pixabay.)