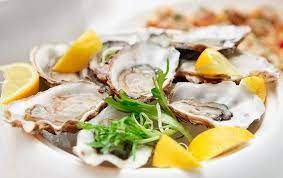 Sitting at an alfresco table on the ancient, super-pretty little traffic-free thoroughfare that is Northumberland Passage sipping Prosecco and nibbling plump, glistening, supremely meaty olives, I found myself imbued with a distinctly optimistic frame of mind.
There was a sense of freshness in the air that had little to do with the recent downpour rinsing the day's city centre fug away and everything to do with a glow of optimism all around us: in the faces of the tourists who are slowly but surely creeping back to Bath; in the bright smile of an old friend whom I hadn't seen since way, way before we even knew what the word 'lockdown' really meant and who suddenly appeared from nowhere to say hello; in the sound of the chitter-chatter between business owners shutting up shop for the day secure in the knowledge that yes, they were definitely opening again for business tomorrow. And there we were, in the middle of the gentle hubbub, about to visit Portofino, a restaurant that bravely opened its doors in early in 2021 and has since proved that optimism is one of the most powerful states of mind of all.
The Bath branch of Patisserie Valerie, however, was (to me at least) one of the least uplifting experiences to be found in any city, anywhere: overpriced, underpowered and bearing no relation at all to the original, glorious branch in London's Soho. Today, the gaudy fake cakes and tacky plastic that (badly) masqueraded as dark wood have long since been skipped; 20 High Street now boasts a dining room that puts me in mind of one of those cheerful seafood restaurants that you find on the seafront in, say, Portoferraio, or Positano... or indeed, Portofino. Decorated in Italianate coastal hues of aqua blue and turquoise with flecks of soft gold adding extra prettiness and chic lighting and polished mirrors bringing contemporary drama to the party, it's spacious yet cosy, subtly glam without being flashy. Overall, it makes me feel like I'm on holiday, or about to embark on an adventure – and in one way, I am...
The Portofino menu reads like a paean to piscatorial perfection, from oysters to octopus, calamari to crab ink tortellini, sea bass, swordfish, mussels, prawns, fish soup, Risotto Marino, Fritto Misto... and Prosecco-battered (yes, Prosecco-battered) fish and chips too. Capeesh the USP? If you don't (or don't want to) dive in, there's steak, or chicken, or mushroom risotto. But come on! Li'l ole landlocked Bath isn't known for it's fish-specific restaurants; if you don't make a splash here, where else in the city are you going to do it?
I have to confess, I have a strong dislike for oysters; that coppery, gelatinous, slithery vibe is way too visceral for me. But my brave bivalve mollusc connoisseur (that'll be Mr Pig, then) loves them so much that having to warn me to "look away now" as he slurps them doesn't put him off ordering a brace whenever the opportunity arises... and according him to him, Portofino's Porlock Bay oysters are outstanding. I, meanwhile, was more than happily distracted by my mussels: hu-u-u-ge, plump, meaty little/big morsels in a herby white wine broth to either dunk my herby toast in or slurp with a big spoon (I did both.)
On a similar theme to my oyster aversion, I'm a bit of a coward when it comes to whole fish too (I know, I know, I'm a wimp in food writer's clothing.) Fortunately, the Portofino waiters – a cheerfully efficient, friendly bunch from un caloroso benvenuto to ciao – were on hand to expertly strip our truly massive sea bass from its central physiological structure, allowing Mr Pig to feast on shimmering piles of sweet, tender, buttery flesh while I inelegantly and over-enthusiastically slurped forkfuls of Spaghetti ai Frutti di Mare (more of those mussels, plus succulent baby octopus, and smooth, briny, fresh calamari tangled up with silky pasta in a rich tomato- and chilli-infused white wine sauce) at what was apparently "lightening speed" – but hey, when a SaFdM is this good, you don't want to risk leaving too much to share, do you?
As it happened, I should have sacrificed more of my super-sexy pasta dish because, at the finale, not even the suggestion of Chocolate Mousse with Honeycomb Crunch and Salted Caramel Ice Cream nor the Sgroppino Portofino (lemon sorbet, Prosecco and Portofino gin) could tempt me from the path of righteousness that is, according to my sinful standards, a proper Espresso Martini to finish off our voyage around the Italian coast. We enjoyed ours at the same alfresco table that acted as our Portofino arrival lounge for our Prosecco/Manhattan pre-dinner tipple... and raised a glass to the optimism of new beginnings.
• Portofino, 20 High St, Bath BA1 5AJ; https://www.portofinobath.co.uk