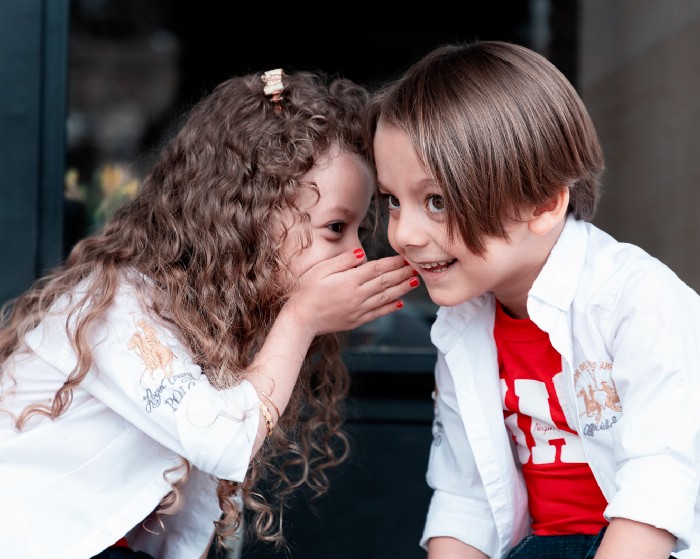 If you've ever thought about submitting your writing to a publication, contest, or magazine, you may have wondered exactly how it works. When I first started freelancing, pitching was the scariest thing I had to overcome.
Perhaps you've done some research, read some previous blog posts or back issues, and took a look at the publication website. It can be very overwhelming. In fact, there's tons of advice out there about how to pitch a magazine or publication. But if you're like I was, you're still not sure exactly what you're supposed to do.
I'm here to let you know that the best way to pitch a publication or magazine or even a company is to do exactly what they tell you.
And trust me, they tell you if you know where to look.
Most magazines and publications and even small companies will tell you exactly what they want or at least give you a head start on it. All you have to do is give them what they ask for and you'll be miles ahead of others who are copying and pasting the same email to hundreds of places a month.
The way magazines and publications tell you what they want is simple. Find their submission guidelines, write for us page, or contributor guide. It's often linked on the magazine or publication website or contact page. It should lay out exactly what type of stories they want, the format they want them in and in most cases, who to send your pitch to. Many times they even tell you what NOT to do.
That's all well and good if you know which magazine you want to approach. But what if you're new writer and don't even know what the possibilities are? Or what if the website doesn't have an obvious guidelines page?
No worries, I'm going to give you my secret to finding publications that are looking for writers and how to locate the guide that tells you exactly what they want.
In the past, it's been a bit chaotic to find the publications that are still active on Medium and who are looking for writers. But I've recently stumbled upon this little secret.
Medium uses tags (also now called topics) to organize the information on the platform. Each blog post gets up to five tags. You can search Medium by tag from the search bar on the main page. In fact, you've probably done this already for other reasons.
So, if you want to find publications currently looking for writers and shortcut right to the page that tells you how to submit and what they want?
Use the "write for us" tag in the Medium search bar.
From the main Medium page, just type write for us in the search bar and hit enter. This takes you to the "write for us" tag page. There you will find the "write for us" guidelines from publications on Medium.
And the best part? They are in chronological order so the most recently created will be at the top of the list.
Want to write for a newer publication? Choose from the top of the list. Looking for a publication that's been around awhile? Scroll further down the list. If you can't tell by the description in the list, click into the publication to look at previous posts to make sure your piece is a fit. When you find publications that fit, follow what they tell you to do on the "write for us" page. You'll be way ahead of others who don't know this trick.
Great, so now you know how to find out which publications on Medium need writers and how to submit to them.
But what about those magazines and publications outside of Medium? The ones out there in the big wide Internet world?
The cool thing is, as someone who has been freelancing for twenty years, I can tell you there's a very similar process.
Let's say you want to write for "Business Insider" but you aren't sure if the piece you have in mind is a good fit or even how to pitch them or who to contact.
You can use a simple Google search to find the page that tells you pretty much everything you need to know. Type in "write for us" AND "business insider".
Go ahead, give it a try.
If you enter it exactly as I indicated above, the first result will be a page from Business Insider's website telling you exactly how to submit to them. The second result, at least at the moment is from someone named Nick Wolny, who created a step-by-step guide on how to submit to Business Insider.
I always recommend you follow the guidelines that come from the magazine or publication's URL/website address. You may be able to get a few tips or pointers from someone else who has previously written for them but you don't know how outdated or accurate their information will be.
You can use this trick for any magazine, publication, even a company. You may need to change the phrasing a bit depending on the niche or industry.
The most common phrase found on submission or contributor pages in my experience is "write for us" so that's why it works most of the time. But you can also try "submission guidelines", "contributor guidelines" or "writer guide" with the name of the magazine or publication.
If you write fiction, use "call for submission" AND "your genre".
Okay, so that works if you know the name of the publication or magazine you want to write for. But what if you don't? What if, you're just starting out and you know you want to write about dogs but you aren't even sure what magazines or publications are out there? No problem.
The same simple Google search can be modified just a bit to give you some ideas. Change your Google search to "write for us" AND "your topic" so "write for us" AND "dogs". You'll get a huge list of search results that have the phrase "write for us" and the word "dogs".
Fair warning, that's going to be a huge list.
But here's a time saving trick. Maybe what you really want to write about is dog training. So narrow your results even more by searching "write for us" AND "dog training".
You should get a much smaller more targeted list of magazines, publications and companies who are looking for writers to write specifically about "dog training". Now you just have to verify they are willing to pay their writers and then follow what their submission or contributor guidelines tell you they want.
That's it. Now go get paid to write!
Ready to find more freelance writing jobs and get paid? Get my free Market Mondays newsletter every week. It's chock full of links to writing jobs and other markets that pay writers and my best tips and tricks for freelance writers.
Want even more help finding clients? Get the replay of my webinar How to Find Freelance Clients and Get Paid. Learn more about the five different methods I use to find clients. Just $27.
Meg Stewart has been freelancing for over two decades. She's a multi-passionate skill hoarder and the intersection of freelance writing, technology, and teaching is her sweet spot. Freelance Ladder helps writers do business better online and get paid. Meg and her family, (along with two dogs, two cats, and two leopard geckos), live in Northeast Ohio. Follow her on Medium or become a Medium member and get unlimited access to stories from her and other talented writers.