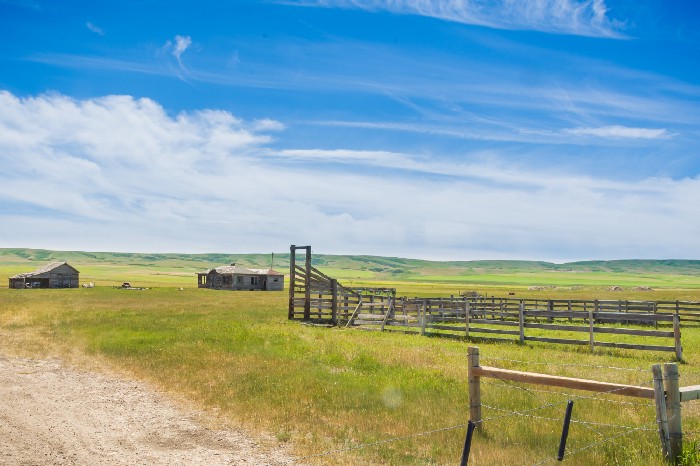 Finding just the right publication to write for can be a little tricky and quite time consuming if you aren't sure where to begin. You may feel like you aren't ready or like your writing isn't good enough. Trust me, the right publication for you to pitch is out there. You just have to find it and send the pitch so you can get paid!
When I first started freelance writing I wish I'd known just how many different types of publications and magazines were out there. There are publications in every corner of the country. Below are some paying markets in and around the Southern region of the United States.
Smoky Mountain Living is published six times a year. The magazine covers the southern Appalachians and utilizes regional writers and photographers to bring the Appalachians to life.
To submit your story idea or photography, contact Jonathan Austin, managing editor, at
We focus on Atlanta and the metro region. We're looking for stories that haven't been told before, that help us see the city, the state, the region, and ourselves in new ways.
We're open to a variety of nonfiction formats — news features, profiles, narratives, Q&As, reported essays, lists, roundups, humor, infographics, annotated photos, etc.
We feature personal essays by women and nonbinary writers in our Vodka Yonic column. We accept thoughtful, compelling essays about a broad range of topics — some serious, some playful. For examples, see essays on motherhood, social issues, television, and clothes. Please submit a completed essay of 700–800 words for consideration. Contact culture editor Erica Ciccarone (eciccarone@nashvillescene.com).
D Home is an award-winning luxury shelter and lifestyle magazine based in Dallas. We are always on the lookout for exceptional interiors in Dallas-Fort Worth (and surrounding areas); newsworthy local products, showrooms, and stores; and people with a passion for living beautifully. If you have a project or story you think Dallas-area readers should know about, please submit it for consideration here.
SCW considers all types of articles dealing with conservation of our wildlife and natural resources, outdoor activities (hunting, fishing, camping, hiking, etc.), natural and scenic areas, the state's heritage as related to the outdoors, natural history of particular game and nongame species, and subjects on a national level of interest to outdoor-oriented readers anywhere (such as famous outdoorsmen of the past who affected our outdoor lifestyle, or environmental issues). We also are looking for well-done outdoor articles with a humorous angle.
Oklahoma Today articles and stories cover a wide range of topics. Within the past two years, we have published a portfolio of the Osage in four seasons, a history piece on Quanah Parker, and a profile of country superstar Blake Shelton. We cover picturesque and hidden sites, famous and not-so-famous Okies, legendary travel spots and those few know about, and everything in between.
Oklahoma Today is always interested in establishing relationships with new freelance writers who can help us tell Oklahoma's story. All freelance writing for the magazine is done on a contract basis.
We are interested in trends affecting or playing out in Memphis, profiles of local organizations (non- or for-profit) doing interesting things in the city, Q&As with influencers and disruptors, and more. We highlight little-known solutions to big problems and shine a light on good news even when the city seems like a mess. We're interested in covering the positive, but not fluff.
We have two basic feature formats, a written-through, 1000–1200 word story, and Q&As. We are not opposed to packaging stories in other ways — just let our editor know!
Since 1933, Our State: Celebrating North Carolina has been the most comprehensive source of information on the people, places, culture, and history of North Carolina. We publish well-written, high-quality articles on subjects of interest to those who live in, visit, or simply love the Tar Heel state. We work with a variety of freelance and in-house writers who are among the best in the state. All of our writers are professionals who have been published in reputable print or online outlets, and we're always looking to add new talent.
Creative Loafing Charlotte is always looking for that next great story. We're a small staff, you see, and much of our print and online editions are supplemented by freelance writers who can craft an interesting read, whether that be in the form of a profile, investigative piece, polemical essay or a well-reported story about a local institution. Pay varies but starts at 0.10/word.
Coastal Review is a daily, online publication that contains news, features and commentaries covering a wide variety of environmental and conservation issues and events along the North Carolina coast. It also contains features about the coast's history and culture, profiles of its noteworthy people and "green" travel stories about its places.
Coastal Review is published by the North Carolina Coastal Federation, a 501(c)(3) non-profit corporation dedicated to the protection, preservation and restoration of the N.C. coast.
Deep South welcomes freelance articles by both established and beginning writers who have a link to the South. If you have a story idea, event or subject you'd like to write about, please e-mail your query to editor@deepsouthmag.com. Payment for freelance articles is discussed on an individual basis.
If you live, work, or frequently travel to Hawaii and want to write about what to do, where to eat, and where to stay on the Islands, consider pitching Hawaii Magazine.
Established in 1998, Kentucky Monthly celebrates the people, places, events and culture of the Commonwealth. By highlighting the best our state has to offer, we unite Kentuckians everywhere and create a sense of pride and community. We publish 10 issues per year, covering a wide variety of topics including travel, history, home, human interest, entertainment, outdoors, opinions, education, health, the arts, science and more.
New Mexico Magazine is about the power of place — in particular this place: more than 120,000 square miles of mountains, desert, grasslands, and forest inhabited by a culturally rich mix of individuals. The magazine is an enterprise of the New Mexico Tourism Department, who strives to make potential visitors aware of our state's multicultural heritage, climate, environment and uniqueness. Published monthly with over 100,000 qualified readers.
The national magazine of Texas! Every story we publish has a strong Texas focus and/or features Texans. We're looking for well-reported stories of varying lengths, as well as visual stories, essays, and thoughtful commentary. We value great storytelling, humor, vivid characters, distinctive voices, and fresh perspectives. We're particularly interested in stories from outside of Austin, where we're based. Pay reported at $1/word.
DeSoto Magazine, produced by DeSoto Media, is an upscale lifestyles publication focused on stories about life in Mississippi, Memphis and the Mid-South (primarily Tennessee, Mississippi, Louisiana, Alabama, and Arkansas). Published 12 times a year with a readership of more than 40,000, DeSoto Magazine celebrates the best of life in our region and is packed with original stories, essays, and photography. We create a diverse editorial content with regular features about people, cuisine, history, Southern culture, human interest, travel, gardening, health, and the arts.
You'll find that we gravitate toward stories about the city and its people, and we prefer to write narratives with a conflict of some sort at the center. We publish a variety of journalistic genres, including profiles, investigative pieces, polemical essays, stories about local institutions, and an occasional first person narrative. We're not currently interested in op-ed material, poetry, stories about news conferences or demonstrations, or service journalism about 12 great places to get espresso after midnight.
The Washington Monthly is a publication covering politics, government, culture and the media. Our editors welcome story pitches that suit our editorial mix. Please submit query letters in writing through our Contact page.
The magazine is published five times a year and includes investigative and opinion-based feature articles (2,000 to 5,000 words), occasional short news items and humorous sidebars (500 to 1,400 words), and book reviews of recent political and cultural titles (usually about 1,500–3,000 words).
Washingtonian is the city magazine for the DC area. As such, it's part of a vanishing breed: A general-interest magazine. Our journalism includes pieces about politics, arts, and technology, but also about dining, health, and parenting. We publish long, deeply reported profiles, true-crime yarns, and pieces of narrative journalism. But we also run trend pieces, photo essays, column-length arguments and comprehensive lists. The one common denominator is that our stories are about the place we live — how Washington works, or how to get the most out of Washington.
We are always looking for well-written fishing and hunting stories about Tennessee and stories which emphasize more than just the harvest. We need stories that include outdoor ethics and nature appreciation themes. We receive queries for too many "me and Joe" type stories and would like to see more articles written from the third person. Articles including fresh material on subjects we have not used recently, and which offer a good variety of photographs, gain our attention first.
The magazine is seasonal in content, published four times per year and contributors should keep that in mind. Most stories are scheduled from six months to a year in advance. All work submitted for an issue must be in our office no later than 90 days prior to publication.
The mission of Texas Highways magazine, the official travel magazine of Texas since 1974, is to inspire travel to and within the state of Texas. Implicit in this mission is ensuring our content is welcoming and inclusive of all Texans and anyone who wants to explore Texas. Texas Highways provides readers with a curated guide to the state's cities, small towns, hidden gems, and natural wonders. Stories focus on Texas' scenic, recreational, historical, cultural, and ethnic treasures, accompanied by strong photography highlighting the state's natural beauty. We're a lifestyle magazine for Texans viewed through the lens of travel.
Ready to find more freelance writing jobs? Get my free Market Mondays newsletter every week. It's chock full of links to writing jobs and other markets that pay writers and my best tips and tricks for freelance writers.
Meg Stewart has been freelancing for nearly two decades. She's a multi-passionate skill hoarder and the intersection of freelance writing, technology, and teaching is her sweet spot. Freelance Ladder was founded to help writers get paid and help solopreneurs do tech stuff better. Meg and her family, (along with two dogs, two cats, and two leopard geckos), live in Northeast Ohio. Follow me on Medium or become a Medium member and get unlimited access.