Get paid for your writing in 2022!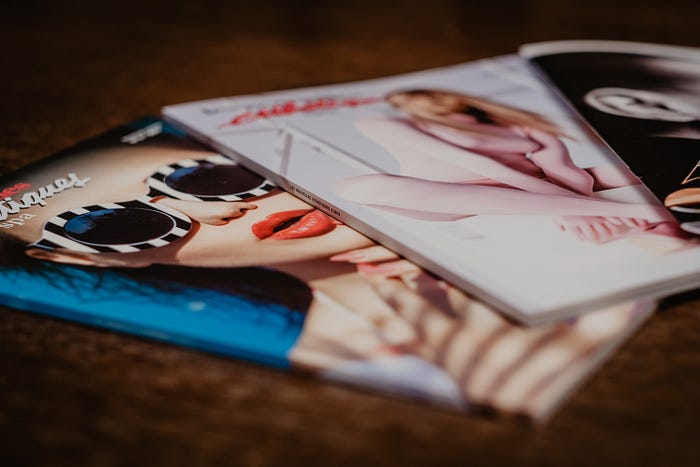 One of the biggest struggles for me as a new freelance writer was knowing which publications, websites, or companies were looking for writers AND willing to pay them. It was in fact that struggle to find markets that pay writers that helped to inspire what has now become Freelance Ladder.
The markets below are for you if you've been struggling to break into freelance writing and get paid for it. They're also great if you have thought about freelance writing but just haven't been sure where or how to get started. And for you seasoned freelance writers? You'll find something too, I bet.
6 Markets that pay writers
1. Bolde
Do you have an interesting perspective on love and life? If so, we'd LOVE to hear from you!
Here at Bolde, our goal is to start discussions around topics that millennial women are already talking about, but in a way that feels like a real conversation we'd actually have with our girlfriends. We're not "polished" or artificial like a lot of what's out there — our style is raw, uncensored, and brutally honest.
So tell us your stories. Share with us your unique views on dating, happiness, fashion, beauty, career, health, and anything else that you're passionate about. More in our guidelines.
Are you or have you been a designers, producer, makers, retailers, teacher or other member of the craft industry? Want to write about it for others in your industry?
Craft Industry Alliance is committed to fostering a community that reflects the rich history and cultures of craft and the diversity of crafters. Our goal is to continuously evolve and to proactively create an organization that seeks to represent and recognize this diversity. Our mission is to be a trusted source of industry information, creative inspiration, and community for craft professionals. See their FAQ for information on how to submit.
3. PopSugar
Write for us! We're looking for passionate, talented writers and experts to create content for POPSUGAR. As a contributor, you will inspire women to lead their happiest, healthiest lives on a platform that promotes their diverse experiences.
POPSUGAR Voices allows you to share your passions and ideas with millions of our readers. It's simple — we provide you with all the tools you need to get your story published and connect with our community. Plus, you can make money writing about what you love!
4. Mental Floss
So, you'd like to write for Mental Floss? That's wonderful to hear. We're always looking for new voices to write about the diverse verticals we cover, whether that's history, science, entertainment, language, pop culture, art, or beyond. In order to craft the best pitch possible, please take a few minutes to review the specific information and details in the pitching guidelines.
5. The Tempest
The Tempest is the unconventional publication that connects our global generation. We have contributors and creators around the world that are changing the conversation — and they have the backing, resources, and network of an international movement. Our goal is to define global conversations and own our stories, and we invite you to join our community of creators so you can help, too.
6. Well+Good
Interested in writing for Well+Good? Great! We're happy you're here. Each month, a large percentage of Well+Good's content comes from freelancers, and we're always excited about new, fresh voices and perspectives. See complete pitching guidelines for details about formatting and editor contact information by department.
Take it from someone who has been a freelance writer for close to twenty years, the demand for valuable content it out there. You just have to go find them and show them why YOU are the writer they need.
Ready to find more freelance writing jobs on your own? Get my free Market Mondays newsletter every week. It's chock full of links to writing jobs and other markets that pay writers and my best tips and tricks for freelance writers.
Need more help with the process of finding clients? Attend my 2-hour webinar for $47, where I share my different methods for finding writing jobs and answer your questions. Register now for How to Find Freelance Clients and Get Paid and you'll get information on the next session.
Meg Stewart has been freelancing for nearly two decades. She's a multi-passionate skill hoarder and the intersection of freelance writing, technology, and teaching is her sweet spot. Freelance Ladder was founded to help writers get paid and help solopreneurs do tech stuff better. Meg and her family, (along with two dogs, two cats, and two leopard geckos), live in Northeast Ohio. Follow me on Medium or become a Medium member and get unlimited access.