Another very scary impact of the current drought in the U.S.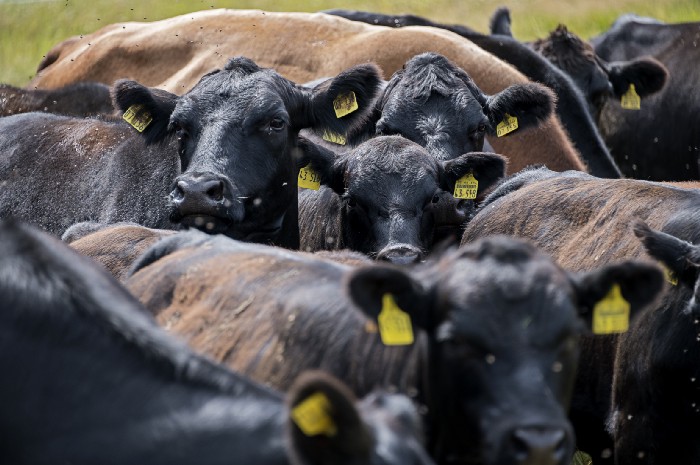 If you're someone who loves beef and if like me, it's a mainstay of your weekly diet, then you need to understand this.
The current drought in the Western U.S. could significantly impact pricing and eventually availability of beef. I'll be sharing this information with my family and friends and took time from my current camping trip to share it with all of you.
All Beef Impacted
Whether you eat tacos, lasagna, spaghetti, beef roast, or steaks or any other beef cuts. If your favorite recipes or meals call for beef, this is going to impact you in the coming months. It doesn't matter if you get your beef from the grocery store, your local butcher, or straight from a local beef farmer.
The current drought is widespread and severe enough that it's going to soon impact the prices and availability of all beef in a way that is quite honestly, terrifying.
Farmers Can't Afford to Feed Cattle
I don't know the gentleman in this video I came across this morning, but I know enough about cattle farming to know what he's describing makes total sense.
Cattle farmers are taking parts of their herd to market early because they cannot afford the cost to raise them. Young cattle, normally fed very inexpensively on green pastures, are being slaughtered early because not only have pastures dried up but hay is unavailable in a widespread area due to the drought that stretches as far as Texas and Oklahoma.
Practical Preparedness
Those who know me, are aware that I like to be prepared for life's little hiccups. Whether it's a temporary power outage, a broken water pipe, or one of my grandkids getting hurt during a camping trip like the one I'm currently on, I like to be as prepared as I can to respond. I try not to go to extremes.
But this will be the new thing I'm getting ready for in the coming days and weeks. If you eat beef, then you should start making changes to your diet and lifestyle now too.
Some Suggestions for Action
If you watched the video, you can see how urgent this is for those who eat beef or any other meats really. I imagine if cattle are being impacted, it won't be long before other animals will also be too expensive to feed.
So my first suggestion is to invest in a chest freezer if you don't already have one and stock up on the beef that you can now while price is still lower. If possible, get together with family and friends, purchase beef in bulk (half or whole cow) from a local farmer or cattle auction if you can.
Then, once your freezer is stocked, spend some time looking for alternative proteins to beef and start getting used to cooking and eating those meals. By the end of this year and definitely into next year, it could be all you have available.
Meg Stewart has been freelancing for nearly two decades. She's a multi-passionate skill hoarder and the intersection of freelance writing, technology, and teaching is her sweet spot. Freelance Ladder was founded to help writers get paid and help solopreneurs do tech stuff better. Meg and her family, (along with two dogs, two cats, and two leopard geckos), live in Northeast Ohio. Follow me on Medium or become a Medium member and get unlimited access.