A born and raised Ohioan with a cross-country road trip on her bucket list.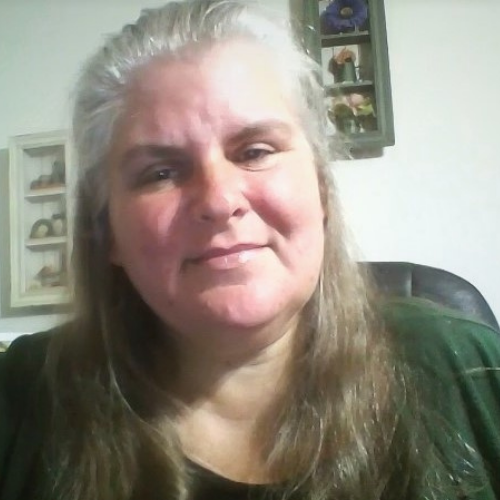 Hi Globetrotters. My name is…
Megan Stewart, aka Meg Stewart, although that nickname never even surfaced until my early thirties. As an employment case manager for homeless veterans, I agreed to go by Meg since there was another case manager, Meghan on staff. Pretty soon, the vets started calling me "Miss Meg". Now only family and close friends call me Megan, I'm Meg to everyone else.
I love to travel because…
I've always been fascinated by people and places different than what I'm used to and I think that's likely what fed my love of writing fantasy fiction. I've started a series of short stories called Where the Lost Things Go, the first of which is available on Amazon. I'm also working on a fantasy quest trilogy and a series of books on freelance writing.
Even though I haven't traveled far and wide much yet, when I have traveled it's always the people I meet I find most intriguing. I love to see the area and the shops too though when there's time.
And if there's a lighthouse involved you can count me in for sure.
My number one travel activity is…
Since I raised four kids on my own and I have ten grandkids, my number one travel activity has always been camping for economic reasons.
I still tent camp but now that I'm over fifty, I'm definitely in the market for a pop-up camper or small RV.
I'd love to have everything packed at the start of every summer and just replenish as needed rather than spending hours packing up for a weekend trip.
I'm looking forward to road trips in an RV with the grandkids in the near future. The West coast is on my bucket list.
I come from…
A tiny rural suburban town of about 20,000 people now. It's located an hour east of Cleveland Ohio and just about the same distance west of Erie, PA.
I grew up and now am back living just about three blocks from Lake Erie. In fact, I thought everyone used the Lake to determine which way was North until about ten years ago…LOL
I work as a…
I'm a writer, teacher, and coach for freelance writers and other small business creatives.
I've coached privately since 2003 and I founded Freelance Ladder (formerly Freelance Filter) in 2019 to help freelance writers write their way to freedom, one step at a time. It's an evolution and finally this year, it's growing quickly and I feel I'm hitting my stride with it.
The best place I've been is…
Edisto Beach, South Carolina. Such a quaint little area with so much to do. We even traveled by small boat and were dropped off on what natives called shell island. It was just that, an entire strip of land covered in shells. My two youngest girls, my best friend, and I found all types of shells I'd never seen before. We were literally the only four people there. We ate lunch on the beach and even got to see dolphins as they swam past.
In my spare time, I like to…
Spend time with my children and grandchildren and our close family friends. My youngest is turning 14 this year. The grandkids range from four to fifteen. My family is my world. I took a 10-day beach vacation in the Outer Banks this year and we're planning a lakeside cabin vacation in the Fall.
My top travel tip is…
Most of my traveling has been camping.
My top tip is once you stake your tent down, don't forget to also stake and tighten those guide ropes. They're not just "extra". It makes such a difference when it rains!
Ask me how I learned this, it's a whole hilarious story.
If I could live somewhere else, I'd live in…
Spain possibly? Or Ireland perhaps, or Australia? Although I've never been, those are the places on my bucket list.
My eventual retirement location here in the States is North Central Tennessee or possibly Southern Kentucky. But it would mean seeing my kids and grandkids less often, I'm not sure I'm ready for that.
My favorite way to travel is…
With family, all in the same vehicle whenever possible which is why I'd ideally like an RV rather than a camper trailer.
I want to pile everyone into it and lead them in song while I drive or at least hear all the comments and questions as we pass things they've never seen before. It's the journey all packed in together that often makes the most precious memories.
Three lessons I've learned from traveling are…
(1) No matter how well you think you've prepared, you'll forget something.
(2) Always check under the bed and amongst the blankets and sheets before you leave the hotel for anything that may have gotten intermingled.
(3) Regardless of where you travel or for how long, or how much fun you have you'll always be grateful to back home.