Keep your schedule booked out without sending hundreds of cold emails!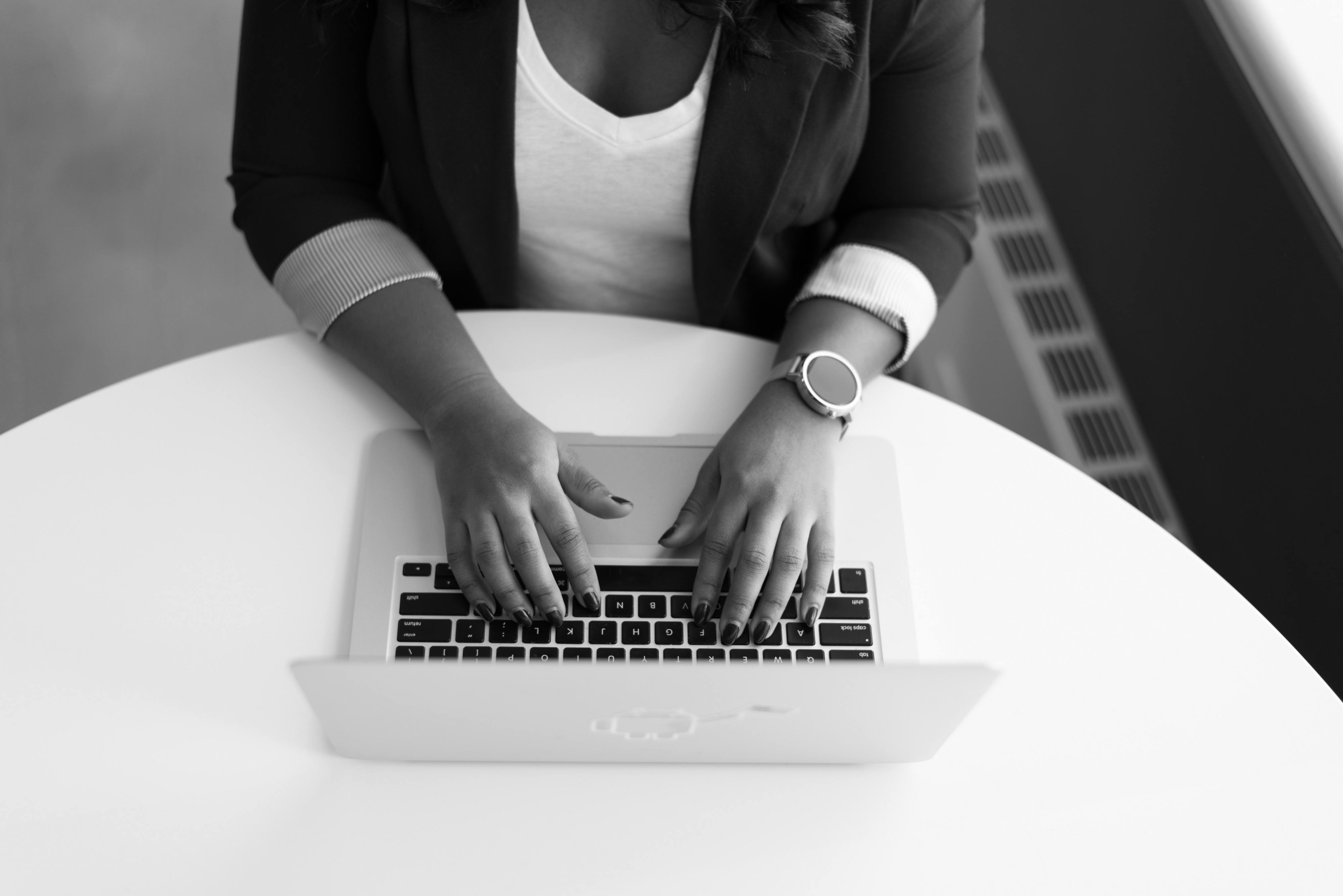 There's no doubt about it. Cold emailing simply sucks. It's time consuming and you often have to send out hundreds of pitches just to get a positive response.
When I first started freelancing, I was a single mom of four and there was no way I had the time to send out that many emails. So I scoured the internet to find a better way.
In fact, other than in the first year I was freelancing, I don't think I've sent out more than ten pitches in a week.
Below are just five of the ways I used early on to find freelance writing clients and keep my schedule booked out weeks in advance.
There is a mega ton of information out there on the Internet. And sometimes an internet search can feel fruitless. It can feel like a waste of time because you get all kind of information that you aren't looking for and you have to sort through it all.
Who has time for that?
But believe it or not with a little knowledge of basic Boolean search operators, you can find a ton of potential clients by doing some internet research. Simply enter "write for us" AND "your topic" into your browser search bar.
You should get a list of websites, companies, and others looking for writers on your topic. If you don't get a good list, try changing the phase "write for us" to "hiring writer" or "seeking writer". If you're looking to write for publications and magazines, use "submission guidelines" AND "your topic". Read more about how to find write for us opportunities.
Over the years I've found that the phrasing is different depending on the topic or niche you are writing in. Spend some time in the beginning to find the phrase combinations that give you the best list for your niche. Make sure to take note of the winning combination to make future searches even more efficient.
LinkedIn has been around for a very long time and it's gotten a reputation for being all about "career professionals".
It was the platform for those people who were on the corporate career ladder. But LinkedIn has evolved over the last five years or so.
It has become the place for small business owners to connect with other business owners. There's a wealth of information available at your fingertips.
But again, you have to know how to do a targeted search on LinkedIn to find those potential clients. You can get the step by step process for how to find your next client on LinkedIn.
If you've ever been employed or tried to find a job online, you're familiar with job boards like Monster, Indeed, ZipRecruiter, and FlexJobs. These sites are the most popular place to go for people who are looking for a new 9 to 5 job.
But did you know that when used the right way, job boards can also be a great place to find potential freelance writing clients?
In fact, there are multiple ways you can use job boards to find companies that are looking for writers and have the budget to pay for them. One way to is just search by topic or job title. But this method means you're going to wade through a lot of full-time and part-time location dependent jobs.
You can use filters like "remote", "telecommute" or "contract" to narrow these down to potential freelance jobs which helps. But I've discovered several other ways to use job boards to find writing clients too. Read more about finding clients using popular job boards.
I get writing jobs emailed to me almost every day. In fact, I get more work in my inbox than I can handle most months. Not all of it is the perfect client for me and I only take on the writing projects I really love, so I save those other opportunities to send out in my free Market Mondays newsletter.
Read more about how to get writing jobs delivered right to your inbox from many different places.
Having writing jobs in your inbox reminds you to do that outreach to clients and keep your work schedule full. It also saves you time because you don't have to go searching job boards or LinkedIn or send out hundreds of cold emails to find more writing work.
It's there, in your email inbox, you know they are looking for writers and ready to pay them. All you have to do is respond and show them you are the writer they are looking for.
If you've been freelance writing for any length of time, you likely have some clients that you haven't written for in awhile. One way to get more writing work is to email those former clients and let them know you have some room in your schedule coming up and you'd like to write for them again.
Getting writing projects is sometimes all about the right timing.
Editors and business owners are busy and many times if you remind them of work you did well for them in the past, it can pay off. Sending out an email to former clients once a quarter or even once a month can uncover some writing work that you may not have known about.
When former clients respond to let you know they've got some writing work for you, be sure to let them know up front if you've raised your rates since working with them. You're more experienced now and if you did good work for them previously, most clients will expect a rate increase but it's better to be transparent.
What are you waiting for? Go find those writing clients and get paid more for your writing! If you're not already part of the Freelance Ladder family, you can get my free Market Mondays newsletter every week. It's chock full of links to writing jobs and other markets that pay writers and my best tips and tricks for freelance writers.
Meg Stewart has been freelancing for nearly two decades. She's a multi-passionate skill hoarder and the intersection of freelance writing, technology, and teaching is her sweet spot. Freelance Ladder was founded to help writers get paid and help solopreneurs do business better. Meg and her family, (along with two dogs, two cats, and two leopard geckos), live in Northeast Ohio.