It's time to get paid for your writing in 2022!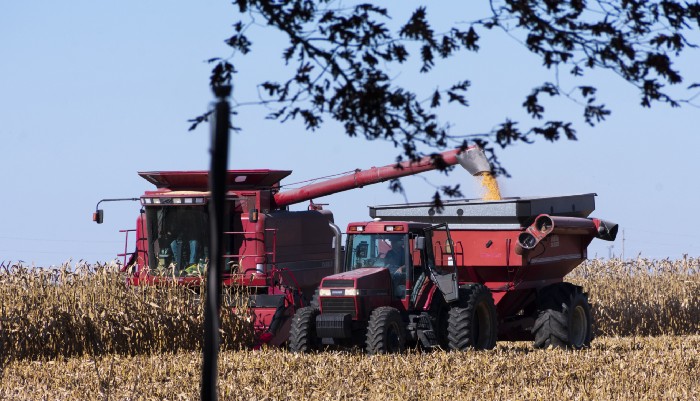 As many of you know, I'm a Midwestern gal born and raised. I've always been an Ohio resident. Sure I've even traveled to other states for business usually or vacation. I've even been to Canada on a few occasions. But Northeast Ohio is home for me.
So it gives me great pleasure to present the paying markets for freelance writers that focus on the MidWest region of the United States. Check them out. I hope you'll find a few that will suit your topic and writing style. There will be more to come, just watch for the All Around the Freelance Writing World kicker on future posts.
"Belt Magazine is a digital publication by and for the Rust Belt and greater Midwest. Founded in 2013 as an antidote to shallow, distorted representations of the region, we challenge simplistic national narratives by paying local journalists, writers, photographers, and poets to cover their communities with depth, context, and the kind of rich insight that can only come from a deep relationship with a place."
See Belt Magazine writer guidelines for more information.
"Chicago magazine looks to cover the city of Chicago and the greater Chicago area with in-depth and thoughtful reporting and writing. Every story we publish must have a focus on Chicago or be important to our readers."
See their guidelines to submit a story idea including specific editors for different departments. Editorial calendar runs several months in advance for this print magazine.
"Established in 2003 at the University of Cincinnati, The Cincinnati Review has a dual mission:
The CR publishes two print issues a year (with fiction, literary nonfiction, poetry, drama, reviews, and a portfolio of artwork) and runs a weekly online series, miCRo, which features shorter poems and flash fiction/literary nonfiction/hybrid works." For more information see the Cincinnati Review submission guidelines.
"KANSAS! is a four-color magazine published by Kansas Tourism, under the Kansas Department of Wildlife, Parks & Tourism. The publication promotes tourism in the state with an emphasis on travel articles. KANSAS! is published quarterly with spring, summer, fall and winter issues. Seasonal material and photographs are featured in each issue." See their story submission guidelines for additional information.
"AAA Midwest Traveler is published bimonthly by the AAA Auto Club of Missouri and is sent to 560,000 AAA households in Missouri, southern Illinois, southern Indiana and eastern Kansas. The magazine's goal is to provide readers with a variety of useful information on travel, auto safety and their AAA membership.
The magazine publishes approximately 5 to 6 freelance travel articles per issue. Departments (Travel Treasures, Driver's Seat, Card Tricks, In the News and Common Cents) are staff-written."
Download their writer guidelines for more details.
"Midwest Living is the definitive voice of the Midwest, a bi-monthly lifestyle magazine with a circulation of 925,000. We define the Midwest as Ohio, Michigan, Indiana, Illinois, Wisconsin, Minnesota, Iowa, Missouri, North Dakota, South Dakota, Nebraska and Kansas (we also sometimes do stories in bordering states such as Kentucky and Arkansas).
We strive for a tone that is fresh, knowledgeable, fun and sophisticated. Our articles focus on travel, food, home and garden. Article lengths are generally between 100 and 1,000 words. We include writer bylines on features, but most of our freelance opportunity lies in scouting and research."
"Milwaukee Magazine is a monthly magazine covering the people, issues and places of Milwaukee and southeastern Wisconsin. Total circulation is about 35,000; total readership (according to the respected Media Audit) is more than 220,000." See their submission guidelines for details.
"In 1964, the name of the monthly magazine was changed from Outdoor Nebraska to NEBRASKAland. Published 10 times a year by the Nebraska Game and Parks Commission, NEBRASKAland currently has over 22,000 subscribers." See submission guidelines for full details.
"Nebraska Life is the magazine that captures life in Nebraska. Our writers and photographers travel the state in search of the untold stories of the nature, history, businesses, events, communities and people that we share the state with.
Our readers tell us often that they use Nebraska Life as their guide in traveling the state. In six colorful and entertaining issues per year, we bring Nebraska to Nebraskans no matter where they live. We hope to run into you while out on the road or when next visiting your community."
"Ohio Magazine serves energetic and involved Ohioans by providing award-winning stories and photographs highlighting Ohio's people, history, towns, food and travel destinations.
We've been around for nearly 40 years, capturing the beauty, the adventure and the fun of life in the Buckeye State, and we want to be your resource for experiencing all that Ohio has to offer."
See the Ohio Magazine freelance guidelines for additional details about submitting.
"The goal of our magazine is to explore the experience of living in South Dakota through words and photography. Articles should focus on our state's culture, environment, lifestyles, history, heritage, natural resources or people." See South Dakota Magazine's writers' guide for additional details.
Want more regional list of writing markets like this? Check out my All Around the Freelance Writing World series.
Ready to find more freelance writing jobs? Get my free Market Mondays newsletter every week. It's chock full of links to writing jobs and other markets that pay writers and my best tips and tricks for freelance writers.