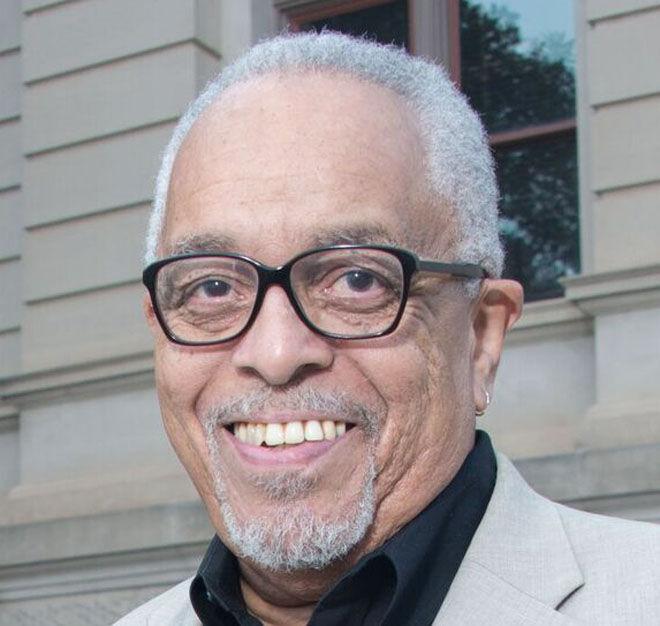 "Our motto with this team: This is about more than basketball." – Coach Cliff Levingston
Because of automobile production, Kokomo became known as the "City of Firsts." Now the city's first professional sports team, the Kokomo BobKats of The Basketball League (TBL) is reinforcing and reviving that reputation. The 2-year-old BobKats ended their first season, No. 1 in their Midwest division and fourth in the 44 team TBL. It also won the Team Organization Award and featured TBL's Rookie-of-the-Year.
"We were the most profitable team last year, in our first year," proudly beamed BobKat's head coach Cliff Levingston, a 13-year NBA veteran who after six seasons with the Atlanta Hawks, (where we first met) joined the Chicago Bulls, with whom he won two championship rings in 1991 and 1992. "Jersey sales, ticket sales, concessions — that is the business side of it. We also led TBL in attendance last year. For a first-year team, we did a lot of firsts, but that's the tradition of Kokomo, 'The City of Firsts.'"
"There were a lot of accolades for a first-year team," the charismatic 61-year-old Levingston added. "Now everyone in the league models after us. This year we have been working on bridging the gap between the teams; helping each team be successful."
Kokomo is considered among the "Cream of The Crop" in the TBL cities.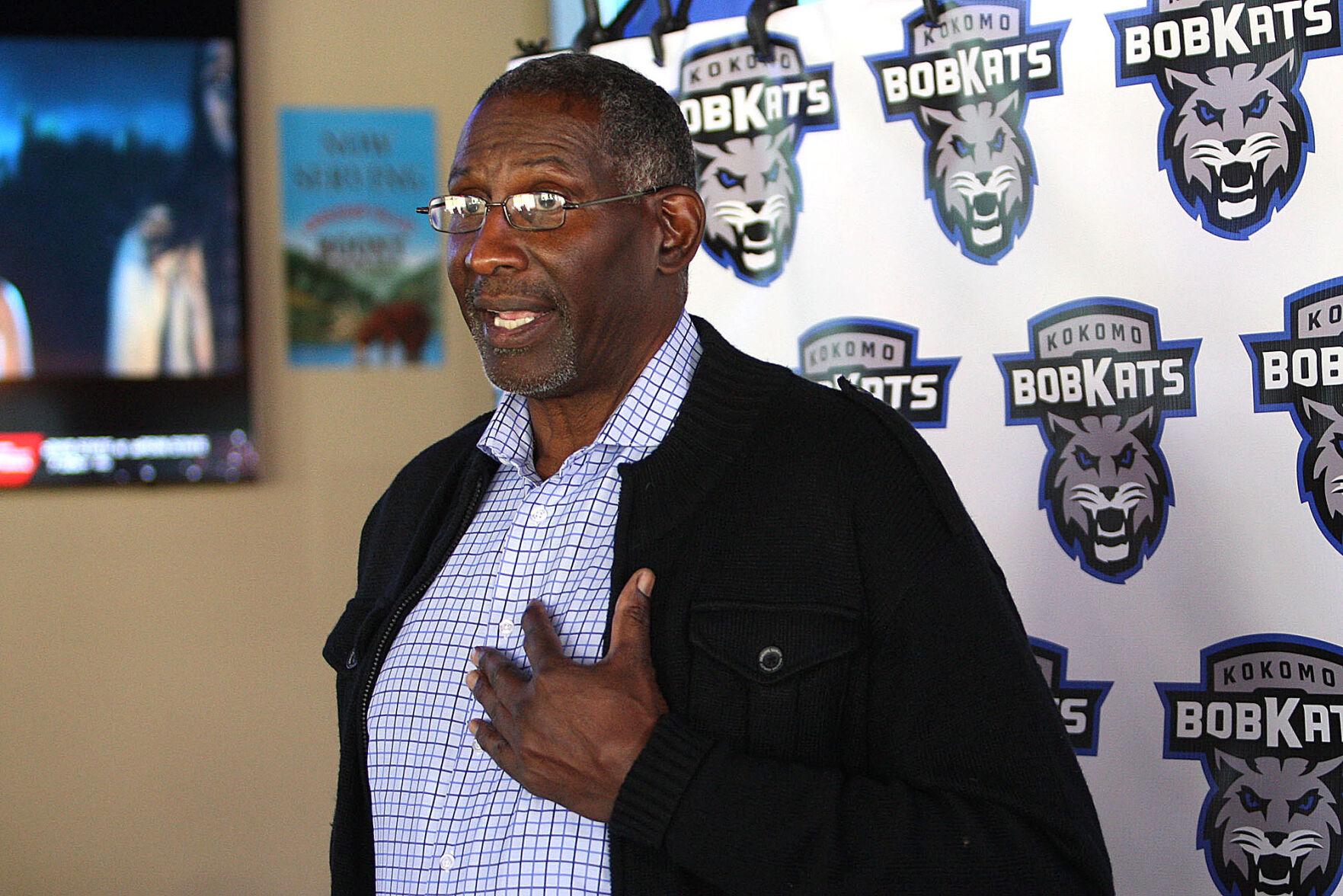 "There are only three other teams on this level," opined the BobKats coach, "and Kokomo is one of the top two. That is because our foundation was built right with (the owners) having the business sense and savvy to make this work."
Mark Jansen, owner of Jansen Asphalt Sealing and Jansen's Tax Services, is the BobKat's co-owner and community guru.
"In year number one, at the very first meeting when I spoke to the players I told these guys, 'Get ready to be loved on' because this community will love you guys. They are going to wrap their arms around you, so just be ready for that. Don't be shocked.' It is something different about a small Midwest town. It's just a Midwest love for people."
For the past 22 years, Levingston has coached virtually everywhere — in Fort Wayne, St. Louis, Montana, Gary, Indiana, high school, middle school, AAU, and the Middle East where "I coached the Olympic team in Qatar," then he was head coach for the junior olympic team in Qatar. Kokomo is a special stop on his career path.
"It is a community-based league," he preaches. "Everything is built around the community which is great. That's the best model to have because if you don't get into the community, you don't have a fan base. They must see and be in touch with the players and the organization to come support you. We have programs where we visit schools, we visit community centers, nursing homes — everything just to make sure we are embedded in the community. That was our model. So we did a lot in the community, which in turn branched out to ticket sales, season ticket holders. That was the strategy that I helped them understand. Like I put in our contracts each player must have eight personal appearances. Look at it, you have 88 appearances. If you have 40 sponsors, each sponsor gets a personal appearance with a player. Then you have 40 more spots to do community outreach. That's why the League started adopting everything we did."
Jeff Beeler, owner of Marion All-Star Indiana Staffing, is also a BobKat's co-owner and Kokomo native.
"Kokomo is one of the great historic Indiana high school basketball towns," he proudly said. "We have been one of the most active teams as far as getting into the community, getting into schools, and visiting restaurants. We have families that have dinners for our players. Many of the players want to stay here and several of them have."
TBL is owned by an African American female, Evelyn Magley in South Bend.
"She is community oriented," said Levington. "She was a schoolteacher. That's why the league is based in the community;' that is its foundation. It was an easy marriage. That is why they adopted a lot of what we were doing because it was all in line with what they were trying to accomplish. When new teams come into TBL they want to know what we are doing so we give them our blueprint."
TBL is working. It is a moneymaker.
An NBA G League team costs $12 million or more to own. TBL teams cost $400,000. "It's going to cost you $150,000 to $200,000 to run a team," Levingston calculated. "We bring players in from everywhere and we house them."
The current crop of 44 TBL teams range from New York to California to Oregon and it has four divisions. But Coach Levingston asks rhetorically, "Why would a player come play in Kokomo, Indiana, rather than Indianapolis, Houston, Dallas, or Atlanta? Because of what we do for players. We give them the little extra stuff," he answers.
That includes practice daily, the weights, pool and yoga classes at the YMCA, two meals a day, housing and laundry services. The BobKats had 80 local sponsors last year; 12 food sponsors this season.
How do you sell this, I asked Levingston? "All Black ball players to a predominantly white conservative community and why are they going to support it?"
"Indiana is a totally different beast than most states," he replies. "Indiana is basketball. They love their basketball — Black, white — no difference. Our motto with this team: This is about more than basketball. That's so true because we are changing lives in the community, the team and the people that work for us."
Levingston, who was a communications major at Wichita State University because — "I did everything but basketball when I retired. I never wanted to be looked upon as just a dumb jock" — almost did not come to work for the BobKats. He was on the golf course when the owners called. He was once participating in 28 celebrity golf outings every year across the country and around the world. "I go for comic relief," he laughed. "At first, I said, No. When they first called me, I said, 'No, I am not interested in coaching.'"
He changed his mind when he realized Jansen and Beeler were astute businesspeople who had "infrastructure in place."
To sign on as coach, he demanded that players get paid, have a place to live and a shooting machine. Levingston says he has encountered several situations in minor league basketball where players did not get their checks.
"I could not have asked for better owners," said Levingston, who also owns a 10-acre "non-grow pleasure farm" where he and his wife, Val, have horses, goats, chickens, dogs and cats, "First of all, they are basketball fans. Secondly, they are about the people."
Now the trio of BobKat's leaders are focused on making the postseason playoffs.
"This year has been a trying year because we accepted a very tough schedule. Seven of the season's first nine games were away games. It is hard to win on the road," Levingston explained. "And once you start off losing, it is hard to change that around. Our record is not indicative to the caliber of our players. Now, we are fighting to make the last playoff spot. The playoffs are a whole other season. The goal right now is to get into the playoffs to be able to change the outcome of the season."
And the team is off to a promising start in that pursuit. Saturday night's home game against the Indiana All Americans was a thriller, reported JC Barnett, the popular owner of the JC Barnett School of Jump Shooting here in Kokomo.
"It was electric in there. They won on a buzzer beater," he texts this reporter from courtside at Memorial Gym. "It was Martrellian 'Duck' Gibson that hit the game winner. I was sitting right behind where he shot, and I could tell it was right on the money! Crowd went nuts, it was such a great ending to an intense and important game."
The next two weeks of this current BobKats season are crucial. Stay tuned, Kokomo.
The Maynard Report is written by Maynard Eaton. He is an eight-time Emmy Award-winning journalist now based in Kokomo, and national communications director for the Southern Christian Leadership Conference. He can be reached at eaton.maynard@gmail.com.