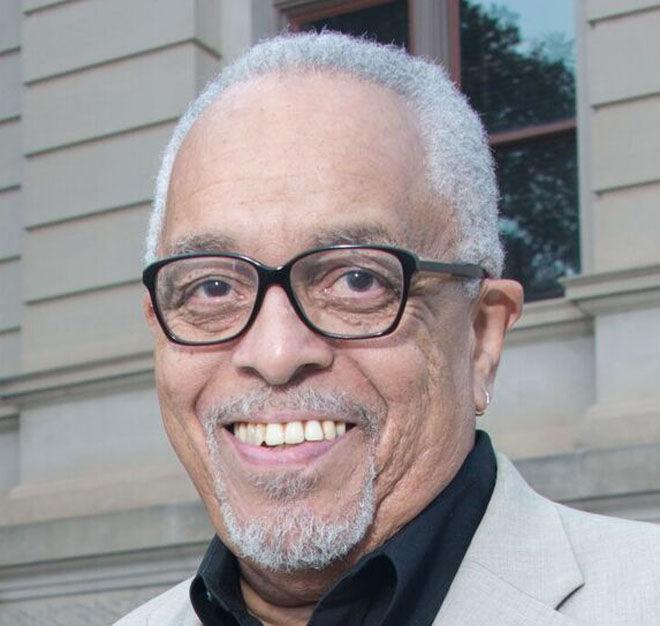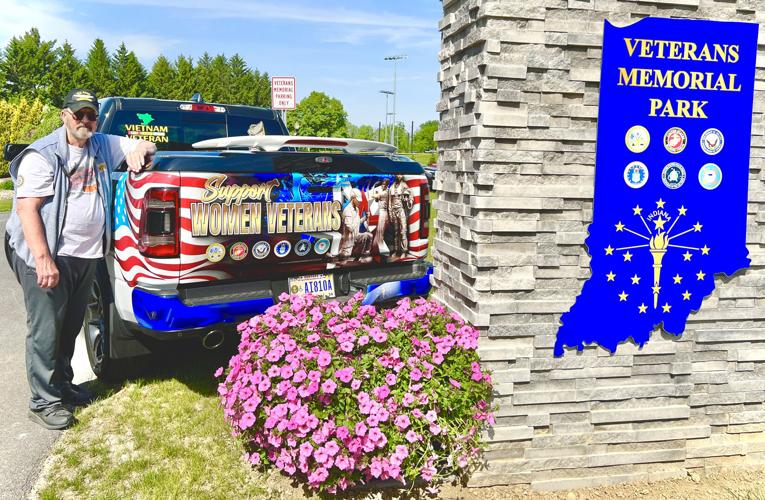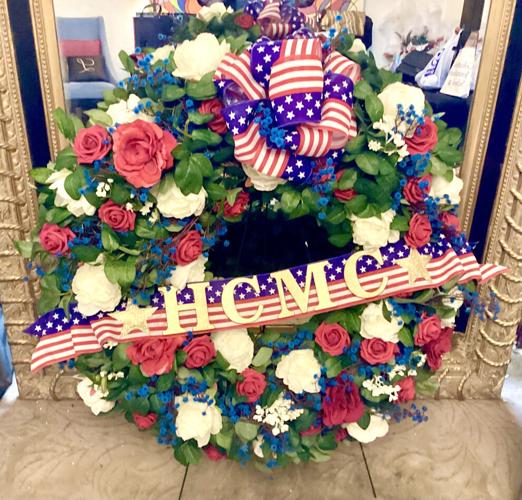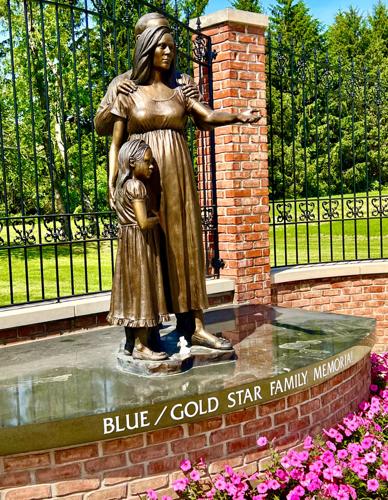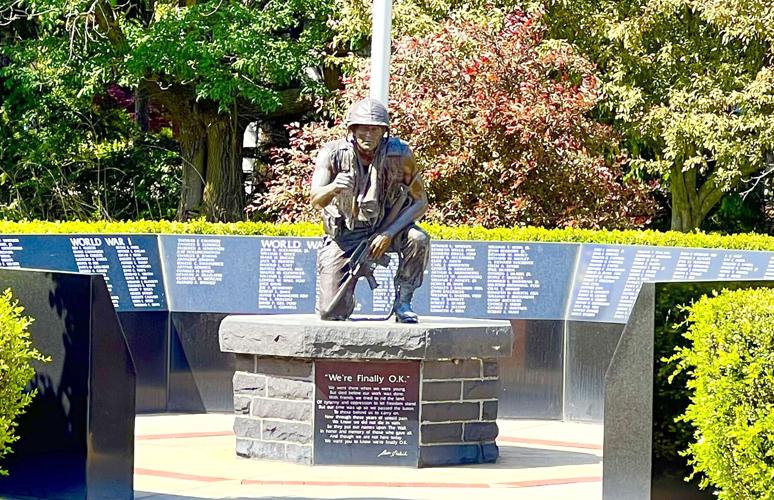 Jerry Paul, 73, is a feisty and politically savvy veterans activist and cheerleader who now has a new signature salute to honor his fellow former Armed Forces members. It is his distinctive 2022 Dodge Ram 1500 design and tribute. The vehicle is a replica of the Women's Legacy Memorial sculpture he crafted and unveiled in August 2021 on the courthouse square in downtown Kokomo.
"Here's the thing with this truck, and my last three or four trucks," Paul explains to this reporter. "It is rolling art, but it has a message on it. For me being a combat veteran and even at my age, women need to know I realize there is a problem with your lack of recognition. By doing what I did with this truck, it is a rolling image of that monument downtown. So, no matter where I go, I'm taking Kokomo with me. If I pass a woman veteran, she sees that and she is having a bad day, and it makes her smile, that is worth every bit of that. The whole purpose is to make people aware."
Paul, a U.S. Army Specialist 5th Class in Vietnam from 1970 to 1971, served as a crew chief on a medivac helicopter, evacuating wounded soldiers from combat zones for treatment. Some contend he has since done as much, if not more, outside of the uniform.
"I was in Vietnam for 11 months, I've been doing this for over 40 years," he said. "Our group, the Howard County Memorial Corporation — there are only 10 of us — we have raised more than a million-and-a-half-dollars over the past decade, and that isn't counting in-kind contributions. I am just one of many voices. I know who to go to when I need something."
That is why he commissioned his cousin, artist Robin Williams, to create a custom-made Memorial Day wreath to be unveiled today at Kokomo's Veteran Memorial Park, which he has worked tirelessly to enhance and beautify.
"We just fixed it," Paul laughed while sitting there observing and valuing the view. "If we are going to be the City of Firsts, there are people that are first or ideas that are first. That's the reason we did the pink flowers because we have an opportunity to honor the veterans, honor their families and make the flowers mean something. It is not just about Memorial Day; it's every day. It is the people's monument."
He adds about Memorial Day, "You never walk up to a veteran and say, 'Happy Memorial Day' because it is not a happy time for us. It is a PTSD (post-traumatic stress disorder) trigger. For a lot of us veterans, every day is Memorial Day. Anything can trigger a moment. This is a day to remember."
"We thought it would be nice to come and look at this," Barb Conner told me during a recent visit to Memorial Park with her husband, Steve. Neither is a veteran; both are Howard County residents. "We have been impressed to see that this dates back to the Civil War. It's absolutely amazing."
Raymond McDougall and his 10-year-old, son Raymond Jr., were touring Memorial Park that day also. "My dad is a veteran and he's always taught me to give respect for what they did for us. That's why I've got my son here to teach and show him what they have done to sacrifice their lives for ours," said McDougall Sr.
"It's really cool," McDougall Jr., a Pettit Park Elementary student, told me. "When I stepped foot onto this, I got this tingle. And my dad told me to salute the one over there and I did. I want to come back every time we go by."
George Buford is a charismatic Black veteran who mostly served as a bodyguard for the Commanding General of Europe. "Yeah, I rubbed elbows with some major players," he recalled. "I appreciate Memorial Day because I know Memorial Day was started by Black veterans, some of the Union soldiers. Black men started it, but we do not get that recognition."
In 1865, former Black slaves took part in what some have claimed was the first Memorial Day celebration in America at the Charleston, South Carolina racetrack after the Civil War. The Black soldiers held a parade to honor about 257 dead Union soldiers who had been buried in a mass grave in a Confederate prison camp.
Buford, who arrived in Kokomo in 2020, was surprised and unaware to learn that Jerry Paul's second courthouse statue, highlighted by the word "honor," is dedicated to women of color and depicts Shawna Rochelle Kimbrell, the Lafayette-born first female African American fighter pilot in Air Force history.
"I know when I was in the service, women were not allowed in any combat area," he said. "She conquered quite a few things. Do you know how hard it is to become a pilot in the military? She was really a trailblazer. My hat's off to her. I salute her."
The Maynard Report is written by Maynard Eaton. He is an eight-time Emmy Award-winning journalist now based in Kokomo, and national communications director for the Southern Christian Leadership Conference. He can be reached at eaton.maynard@gmail.com.