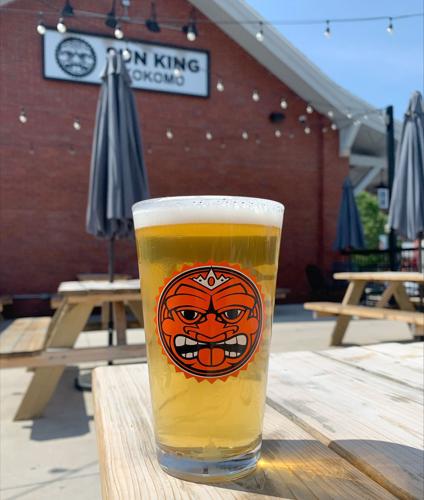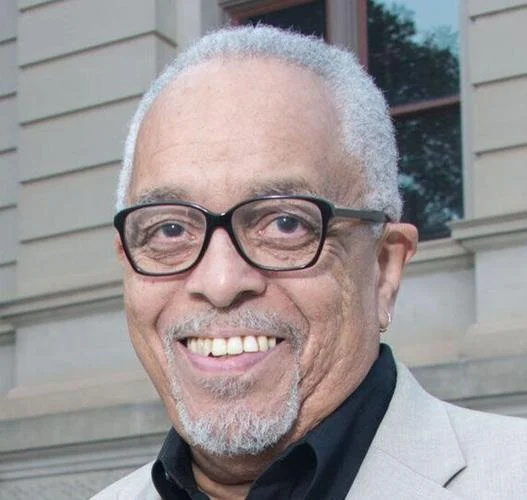 For Amanda Lewton, co-owner of Sun King Kokomo, beer brewing is a family tradition that she is continuing.
"My family has been in the beer business for three generations," she reveals. "My dad is well known across the country for beer, and my great-grandfather actually started a distribution center in Kokomo many years ago."
Lewton's family are Kokomo natives, and her father, Jim Schembre, reportedly enjoys a near-legendary status here.
"My family originally came from Sicily here and started a fruit and beverage business," she says. "Then my grandfather took that over, and then my father took it over and eventually sold out. I swore I would never be in the beer business."
Lewton married and started a family before opening a coffee shop, "which eventually turned into a beer thing."
Former Kokomo Mayor Greg Goodnight, as she tells it, was interested in bringing a brewery to Kokomo and "contacted my dad because he is very well known."
J.D. Alvarado, Lewton's Sun King Kokomo partner, reverently calls Schembre "a beer encyclopedia; very knowledgeable about it. I was always asking questions when I joined Amanda two years ago."
Schembre, the co-founder of Craftroads Beverage, has been in the beer business for 55 years. He is a craft beer pioneer.
"He started driving a beer truck when he was 14," Lewton says. "He has traveled the world on beer, and he has spoken across the United States about craft beer. He has been trying to expose people; he was ahead of the curve. He always brought those brands in before they were exceptional. He really focused on them — explaining and educating distributors on why it is important (and profitable) to bring those in."
Alvarado salutes Schembre for his talented tongue and expert skill for tasting beer.
"That palate is refined after trying so many beers," he said. When Alvarado first started, Schembre was there weekly to guide and coach him. "'Try this, try that. What do you think?' I would ask him, 'What do you think if I do this?' He would get me going, pretty much."
"Is there an art to this craft beer brewing?" I asked.
"Yes," the two partners reply in unison. "It's exactly that, a craft. You are making it with your hands," Lewton explained. "He and I talk about what we are looking for in a style, and it is the most niche thing. People do not give enough credit to what it takes to make what it is we talk about."
"It's knowledge and creative thinking of what you can do with beer," Alvarado beams. "I am passionate about it. I understand the science behind beer, but there is a creative side, too. You make your own recipe. Brewing is organic chemistry, biochemistry, biology, art and math. When you are cooking, it is the same thing. You are seasoning stuff based on what you like. That is the same thing about beer. You use ingredients based on what you like, but at the same time, you are thinking of what the customers like."
While this reporter has a taste for IPA beers, the preferred craft beer for each of them is a Coffee Porter, a dark, roast English-style beer that is popular with their Sun King customers and is brewed in downtown Indianapolis.
This Lewton/Alvarado partnership has proven sometimes to be dicey, but always deliciously delightful, the duo agrees.
"We work really well together," Lewton says. "We listen to each other, and we take each other's ideas. We also take each other's dislikes and criticisms. We don't get offended. We are really good friends."
Alvaredo adds, "I have always been super bold, and when I met Amanda, she was the same way. So, I could tell her, 'I don't like this, period.' She would yell at me, and then say 'I agree.' It has just been a good partnership."
"It does make sense," she continued. "I can be honest and bold with him, and he is not going to cry. And he can do the same with me, because for us, it is business and the bottom line."
"For me, the goal is for our place to be self-sufficient — to run without me thinking about it, says Alvaredo."
Lewton reveals there is a camaraderie — a kinship of sorts — among brewers. "The cool thing about the beer business, especially the craft business when you talk about brewers, what is fantastic about it is that it is such a small community. You are always super supportive of each other. We are a family. This is the only industry where you find camaraderie in competitiveness."
Alvaredo concludes, "We share knowledge because we want craft beer to be good."
The Maynard Report is written by Maynard Eaton. He is an eight-time Emmy Award-winning journalist now based in Kokomo, and national communications director for the Southern Christian Leadership Conference. He can be reached at eaton.maynard@gmail.com.