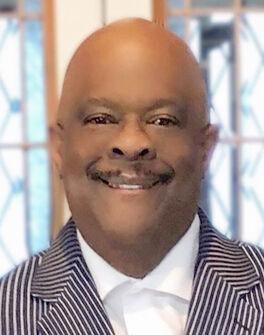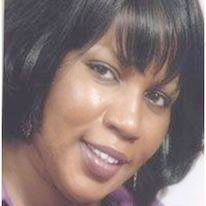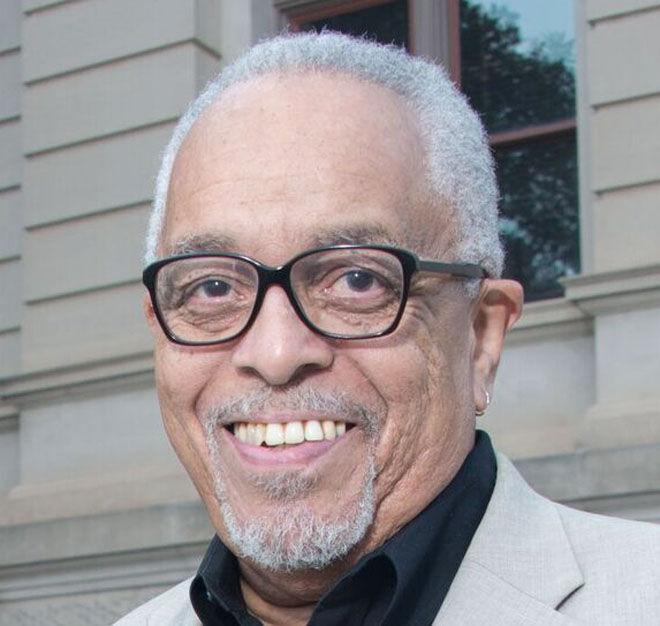 She was so revered and so highly regarded as a Gospel artist and evangelist, the late Catherine Tobin-Carson was often described as a "queen" by family and friends.
Sister Cathy, as she was popularly called, succumbed to COVID-19 on Wednesday evening. That closed a riveting 47-year love affair and life partnership with Tribune columnist, the Rev. Dr. Michael Carson, a renowned Kokomo religious leader.
"We had each other through money and no money, but we held on to each other," Dr. Carson nostalgically recalled. "She carried us on her back. She was our biggest cheerleader, and encourager. Anything that they say about Dr. Carson or Pastor Mike if there had not been a Cathy Carson … none of that. She was always pushing me to be my best. We had no choice but to hold onto each other."
Sister Cathy was hospitalized Dec. 3. That would be the last time the couple talked.
"To try to save her life, they had to induce a coma, and she stayed in that coma the whole time until she passed," explained Dr. Carson. "She had double pneumonia and COVID. They said her lungs were getting like cement." Both Dr. and Evangelist Carson had been vaccinated. "Me and her had our shots."
Heartfelt condolences and fond memories are pouring in from across Kokomo, America and internationally.
"Hearing about the death of Cathy Carson was incredibly sad," wrote Reba Harris, the founder and executive director of Gilead House, a Kokomo drug and alcohol recovery program. "She had been such a wonderful inspiration to the women at the Gilead House. She came on Tuesday evenings to teach them the Bible and how it could apply to their lives. She was kind and revered by the ones who sat under her and by the whole staff at the Gilead House."
Kerry Ellison was a close friend and co-worker who recalled how she could see "the joy and happiness she had in being God's servant," especially when she was so helpful and attentive during her mothers-in-law's illness.
"My mother-in-law, Sister Joan Ellison, was known as a 'mother' of the Wayman A.M.E. Church, a trailblazer and mentor to Sister Cathy Carson," added Ellison. "They even shared the same birthday, June 9th. Cathy took our Mom Ellison under her wings and treated her like royalty. This spoke highly of Sister Cathy's integrity and character. What a Queen!!"
Sister Cathy was also an esteemed queen, and now eulogized voice of a goddess of Gospel music.
"My condolences to Pastor Mike (Rev. Dr. Michael C. Carson) and his family on the transition of Sis Catherine Carson to the heavens' eternal choir which has gained a wonderful soloist," said former Councilman Bob Hayes. "She had an exceptionally soft voice and a kind spirit and could always put you at ease with her sweet demeanor. She never raised her voice unless she hit a high note."
Many of her vocal notes of whatever pitch came during her stellar stint with The Sisters in Christ, a popular gospel trio headed by Ellison. For 10 years they traveled to countless church and union events to perform as members of UAW.
Throughout their two decades plus working together at Chrysler, Ellison recalls that "every morning at 11 a.m. we would have church and prayer at the plant."
Despite a wealth of other attributes and accomplishments, gospel music singing is her lasting memorable mainstay. Singing was Sister Cathy's signature and lasting legacy.
"My beloved sister Catherine Louise Tobin-Carson was and remains my musical core,'' said recording artist David A. Tobin from Germany. "We talked for hours about family, God, work but always ending with music and how it punctuated our lives. This human life is not the end of the ongoing journey. I pray my beloved sister's transition to the home of the Ancestors is swift and beautiful. I will always know Cathy's favorite song and hear this over and over in my head, it's an EARTH WIND & FIRE classic 'DEVOTION.'"
Just as Cathy inspired her brother, David, her grandson, Michael Carson III, who serves in the U.S. Army, shared, "my grandmother was an inspiration and cheerleader for my singing. I will greatly miss her."
The Carsons met each other in 1975 at Earlham College in Richmond Indiana at age 18 and married in '78. Now, they have a twin son and daughter — Kendra Monique Carson, and Mychal Dwayne Carson — and eight grandchildren. Sister Cathy was born and raised in Trenton, New Jersey. "Trenton makes and the world takes," laughed Pastor Mike. "And, I took!"
He adds humorously and honestly. "When I met Cathy, I stopped singing. I knew that I was competitive, but the truth of it is, Brother Maynard, she would have blown me out the water, so I was protecting my fragile male ego," he laughed.
For 14 years, the Carsons pastored here at Wayman Chapel A.M.E. Church. "We ministered together," Pastor Mike opined. He has experienced several other pastoral assignments throughout his career, and now he is on loan from the AME church to First Friends of Kokomo. "Cathy has been everywhere with me. Thank God she has been there," Pastor Mike told me. "Sometimes I might be flunking. The sermon is going south. I sing a song, and give that microphone to Cathy, and they will be walking out saying, "We had church today." Now somebody was wise enough to know, "She bailed him out.'"
And he admitted it was more than just sermons when the "regal, sweet and still regular" Sister Cathy was his solace and sidekick. "She bailed me out my whole life," Pastor Mike proudly admitted, and is advising other men to do likewise.
"Your significant other — if she's with you — you better let her bail you out," he often preaches. "But my wife, my Queen Cathy, lives on. She was no joke."