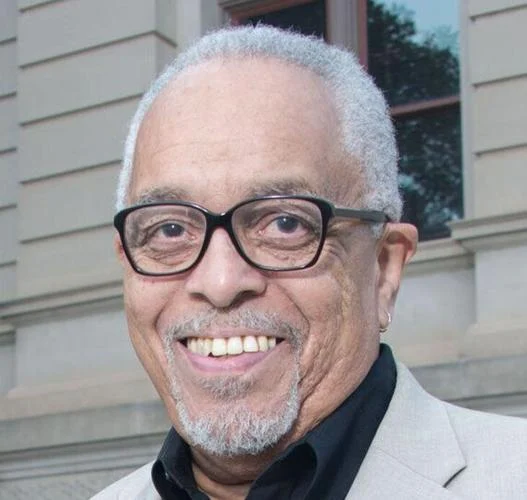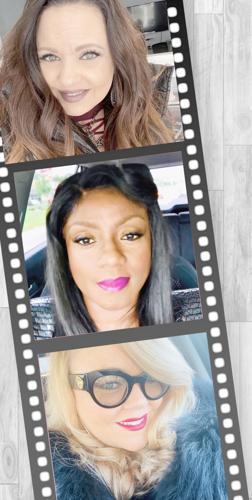 There is charisma, culture and class in the cornfields of Delphi, and three businesswomen captaining their professions from the Delphi Opera House building complex personify and exemplify that.
Inger Cowan and Cynthia Lashley are co-owners of Empire Consignment, a women's upscale resale designer boutique, and iNc Empire LLC, an employment agency.
Robin Williams is executive director and curator of the recently renovated Delphi Opera House. The trio's respective businesses are housed there on South Washington Street, just above and next-door to the Opera House Gallery of Contemporary Arts.
The Opera House occupants comprise an exemplary team of talent, grace and moxie.
That is why Cowan and Lashley stunned the December annual Carroll County Holiday Awards Banquet by winning its highest and most prestigious honor when they were awarded as Carroll County Chamber of Commerce's Business of the Year.
"We were shocked by winning that award," admitted Cowan. "We were not prepared. Although we have significant support in the community, we were not expecting to win in only our second year in business."
Lashley echoed her partner's sentiments. "There are so many formidable businesses in the county that have been around for an exceptionally long time and are very well known. We honestly never thought we had a shot. We were genuinely surprised we were even nominated."
The mayor of Delphi, Anita Werling, told this reporter that night she had voted for the Empire Consignment owners.
"Anita has been one of our biggest supporters before we were even approved by the Conservation Society to get into (The Opera house)," appreciated Cowan.
"That's so sweet of her!" added Lashley about Mayor Werling.
What was the winning ingredient — their company sales, their twin personalities or just their Ooh La La?
"I'd like to think all of the above," Cowan laughed. "Realistically, it is our customers. We have customers all over the country. Both of our businesses have a footprint outside of Delphi, but I do think we do very well here. If social media is not part of your business plan, you are lacking. That's something in 2022 we are looking to develop even more."
The threesome already has exciting, politically approved plans for 2022.
"We all have a unique style," Cowan opined. "We were attracted to each other because we bring a whole different presence and style to Delphi, and we love that about each other. The first time I laid eyes on Robin, I knew we were going to be friends, and she's been accepted here very well."
Thursday marked the epiphany and official start of Mardi Gras season, and the announcement that three dynamic ladies in the Downtown Delphi Opera House building are leading the charge to create a new cultural celebration to enliven the community this winter.
"Our next important thing that we are all excited about is Mardi Gras," Cowan revealed. "The #1 new person here, Robin, she came in with a whole Mardi Gras idea for the Opera House, and my business partner and I are running with it. We are also trying to start a Mardi Gras parade. We have just won City Council approval for that."
Cowan continued, "We want to bring something new here. This is going to be quite different. I am so glad that Robin kicked this off, so now we are just jumping on her bandwagon. It's going to be exciting for us to know that we're part of starting a new tradition here and starting something that is multicultural, which is going to bring a whole new experience for people."
"I am so excited about this! We are bringing a taste of New Orleans to Delphi," Lashley added fervently. "This could be the beginning of a whole new yearly celebration for the area that will bring people from all around the area to our cute community.
"For our business, it gives us a chance to get some unique items in for Mardi Gras and decorate the store in true Mardi Gras fashion," she continued. "Robin is going to help us with that. She has excellent style and has lived in New Orleans."
Williams was previously director of the New Orleans Jazz Institute and former director of the City of Indianapolis Arts Center when she developed the "Mardi Gras Mambo Parade" on Massachusetts Avenue in downtown Indianapolis.
"That parade was supported by all the Mass Ave businesses," Williams proudly recalled. "Twenty years later, you see the incredible development of downtown Indianapolis' arts scene on the Avenue. I passionately believe that when we band together to create excitement in downtown Delphi, we have the same potential to enliven the creative economy, not only the Delphi Opera House and Empire, but for all of the unique merchants located downtown."
"Mardi Gras in Delphi" kicks off Jan. 15 with "Do It in Delphi" and Jan. 16 with Rebirth Brass Band. There will be several events throughout the coming weeks, including mask-making workshops and New Orleans food and drinks featured in local restaurants, culminating Feb. 26 with a Mardi Gras Parade in downtown Delphi and a Mardi Gras Blues Ball at the Opera House later that evening.
Lashley, who lives in Carroll County, and Cowan, an Orange County, California, native who now lives in downtown Delphi, were formerly fierce competitors for another sales firm.
"So, we decided either we were going to team up and be stronger, or we were just going to be going at it. We were often number one and two. Luckily, we saw our strength in each other and decided to strike out on our own."
Williams comes to Delphi Opera House after spearheading Atlanta's Fulton County Arts Center. Her family home is Kokomo.
"Honestly, I think it's kismet that we three unique women have landed in the same building in the same place at the same time," she said. "It takes a lot of confidence to present something that's new and dynamic and exciting for people who maybe have not experienced it before, and we three ladies embody a collective creative verve and confidence. As an arts curator and presenter, I have always believed that life is a celebration. The art of adornment, fashion, music and merriment help us to express the joys of living, and that's what we represent."
There is a common thread that bonds the three women, Williams said. "We are all highly creative women. At least, I have powerful women friends around me. We are not all walking alone in the corn fields."
Their friendship is rare, Cowan admitted. "Women tend to be more competitive with one another as opposed to looking at each other's strengths, admiring them and wanting to become friends because of them. It takes extraordinarily strong, confident women to see, recognize and want to engage because of their strengths.
"I think a lot of times when people think of Delphi, they think of backwoods ... You have some very stylish people here," Cowan is convinced. "I often tell people, 'Don't write us off.' When you go to a small city of 3,000 people, and there are six banks in our city, do not write us off. There's money here and obviously some style and class as well."
The Maynard Report is written by Maynard Eaton. He is an eight-time Emmy Award-winning journalist now based in Kokomo, and national communications director for the Southern Christian Leadership Conference. He can be reached at eaton.maynard@gmail.com.