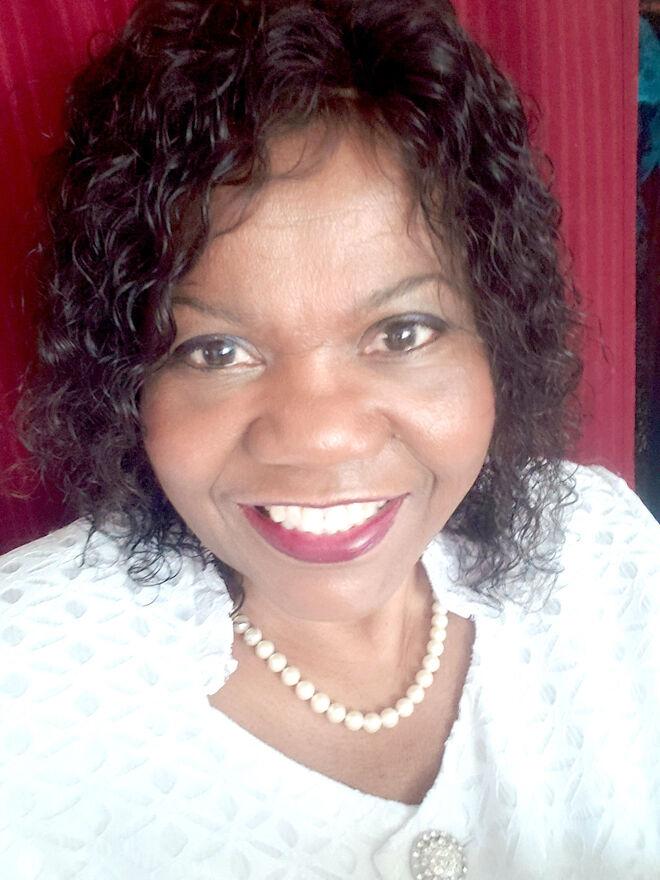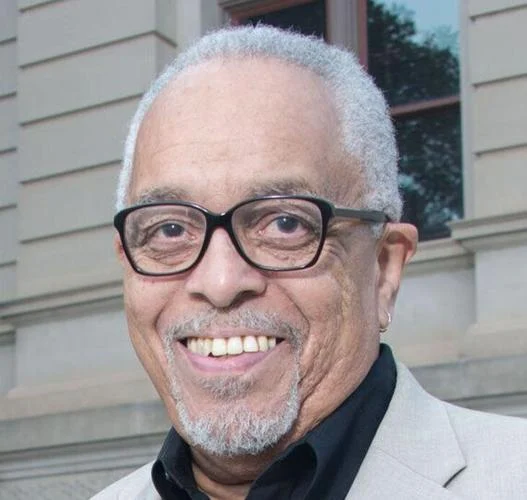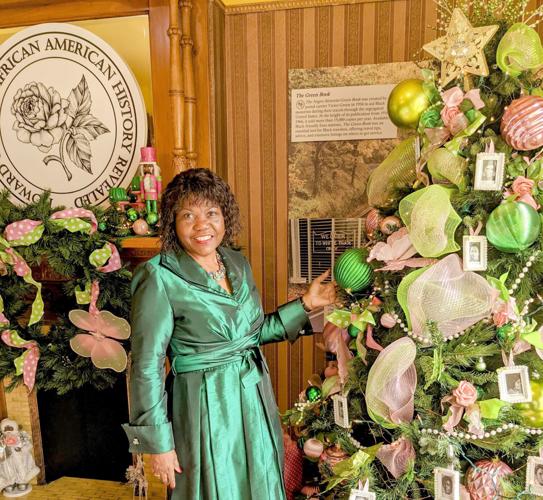 "I've done a lot of things on my corner" — Pastor Sharon Ann Reed
"Welcome To My Dream," reads the sign as you climb the stairs to enter the home of former Howard County Historical Society president Sharon Reed and her Esther's Place Boutique. That greeting could be a metaphor for her impressive life.
Sharon Reed — or "Pastor Sharon," as she is routinely called — effectively wears many hats as we discussed during our dynamic, wide-ranging, living room conversation.
"I'm a boutique owner, I'm an ordained minister, I am a community servant. I love working in the community," she tells me. "Those are my three highest ones."
Perhaps not, some observers might suggest. As of Jan. 1, Pastor Reed is the immediate past president of the Howard County (Kokomo) Historical Society.
"My term started in 2020 with the pandemic, and George Floyd, and many other things," she laments. "It was quite difficult to navigate and to manage … me being a Black female sitting in the chair … it was very difficult. I realized I had to find more Black people to be on the board."
That is when Reed was led to participate in an online seminar by journalist Philana Patterson, author of "Black Faces in White Places."
"It really woke me up," she admits. "In my life, in my business, and in the community, a lot of my time is spent more with a majority white, and I realized I was not getting enough of my people and time with me for me. So, I worked to do that. Until I heard her speak, I did not realize what that does to a person, any person."
You felt constricted as a Black woman, I asked. "Yes. Sitting at the table, looking at the faces, and all of them were pretty much the same. These aren't bad people; they just don't know any better."
Still, she was "shocked" to hear during a board meeting about the historic Seiberling Mansion's security, a question about what if "they" try to burn it down.
Pastor Sharon replied, "I love the mansion, I love everything here, but I will always defend the people. Buildings come and go, but I am concerned about the people. I had to say several times that from a Christian standpoint, it is all about humanity and relationships that evolve. From a community standpoint, it's all about the people."
As a result of Reed's tenacious transitional efforts, she is proud to say there are now two Black women, including herself, and two Black men on the Historical Society's Board of Directors. They are Tribune columnist the Rev. Michael Carson; Dr. Michael Smith, pastor of Second Missionary Baptist Church; and Jia Hardimon-Eddington, a descendant of the original African Americans who came to Howard County.
"And we were able to get the African American exhibit going, which is up and displayed now," she reports with glee. "During those two years, I was able to accomplish what I got on the board to do. There was no permanent exhibit of African American history, and now we have that."
That is notable and historically substantive. Reed did what had never been done in Kokomo. "I'm the first African American that has been president of the organization. I'm most proud of having the Black history of Howard County in the museum. That's what I will hang my hat on. That is why I joined the board. That was my motivation. There are some things you can't accomplish unless you are sitting at the table."
Pastor Sharon has been actively involved in Kokomo civic and community concerns since she arrived here in 1973. She enrolled in the 1982 Leadership Kokomo program, which is purposely designed to find and coach emerging leaders. Reed is now a highly regarded and respected Kokomo leader, but that distinction has not come without her share of criticism.
"There is a sector within our culture, in the Black community even, that if you are not from here, you are not validated," she grumbles. "I would always tease all the (Kokomo) mayors and laughingly say, 'I'm still waiting on a key to the city.' So, I found myself just saying to myself, 'I am going to do my corner, whatever it is.' And I've done a lot of things on my corner. I've been able to do a lot of things."
That resume includes being president of the Howard County Community Mental Health Board and nine years with the Boy Scouts as a career mentor, while also earning her degree in business management from Indiana Wesleyan University.
There is more. Pastor Reed was ordained into the ministry in 1999 as preacher of Men's, Women's and Children's Evangelistic Outreach.
"I realized, I have had a calling on my life," she fondly reminisces. "I had put it under the label of just praying for people, and it grew so big that I'd come home from work and there would be people sitting on the porch waiting for me. We met right here until the Lord gave us a building. This house has a lot of history. It got so big that at one time I had 72 people in here. They were everywhere. It was a lovely time."
In 2001, Pastor Sharon strategically turned a car dealership into a drive-by church ministry.
"We were just free," she rejoices during our interview. "It was outreach. That is what my real calling is, outreach to people. So, we had people that nobody wanted in their church. It was multicultural. When I think about my life, I almost cry because I think, 'Who's had a life like this?'"
Now, Reed is returning to her Kokomo entrepreneurial beginnings and focusing on her boutique business, Esther's Place. She specializes in classy and classic business and church clothes for women.
"I'm getting back up to speed. I've had customers coming back, and just feeling like old times," she said during our Jan. 3 interview surrounded by her unique array of female couture. "I know I am the only one in Kokomo who carries a supply of hats, but I hung my hat on having a boutique for all sizes and my hat on having accommodations for all types of women."
Pastor Sharon adds, "I am a connector of people. My business is a ministry to women. It's a boutique, but the heart of it is to help women feel better about themselves and enjoy life."
Pastor Reed was so on-point so much of the time, she recalls, that she unknowingly missed much of the ongoing trauma of recent contemporary racially charged issues.
"While they were having a funeral, I was overseeing a retirement party for the previous director," she says. "(I missed) just being able to be in the moment and really let my emotions flow. And I did this year because it was overwhelming."
Mayor Tyler Moore, I argue that Pastor Sharon Reed more than deserves to be honored and presented a key to the city of Kokomo. She is an iconic Black female stalwart and politically seasoned and savvy matriarchal leader. She is Black history!
Since we are known as the "City of Firsts," I call for Pastor Sharon Reed to be the first Black woman to be saluted with one because, as she proudly says, "I've done a lot of things on my corner," and she has proved to be a legendary Kokomo "shero."
The Maynard Report is written by Maynard Eaton. He is an eight-time Emmy Award-winning journalist now based in Kokomo, and national communications director for the Southern Christian Leadership Conference. He can be reached at eaton.maynard@gmail.com.