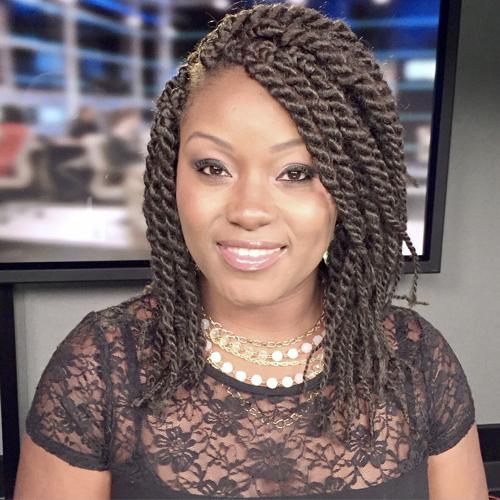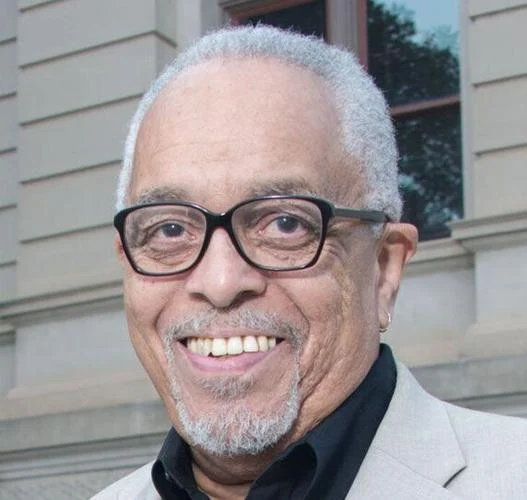 "Yes, it is quite a career accomplishment, but it comes with a price." — Eboni Griffin, senior broadcast producer at "Good Morning America."
It has not been a dream deferred. In fact, just the opposite. Eboni Griffin was determined to disprove her chorus of critics and naysayers at Kokomo High School after giving birth to a baby at age 16. Now, two decades later, the 37-year-old Griffin has done that and more — sitting atop her profession in New York City.
She is a senior broadcast producer at "Good Morning America." Griffin sits at the head of the editorial table for the nation's No. 1 rated morning show. She oversees a team that does the work. Griffin is not just a female face on TV; rather, she controls the editorial content of what others say. She has nearly reached the pinnacle of her profession at mid-career. It is a heady and heavy position.
"I recognize and feel everyday how big of a deal it is," admitted a proud Griffin, who has spent the nine years of her career with CNN in Atlanta. "Working for the No. 1 watched morning news show in the country, it's incredible. I feel beyond lucky to be in the room, and be at the table, and be at the head of the table where those decisions are being made about stories we should cover and things we should care about and people to whom we should talk. It can be grueling, it can be exhausting, and some days downright frustrating."
She continued, "Yes, it is quite a career accomplishment. And I am very proud of myself and thankful for the opportunity, but it comes with a price."
Her parents, Bill and Verónica Gatlin, know firsthand how tough it has been for their daughter.
"We were just proud of her achievements and for not listening to the backlash from some of her peers, and even adults at times, with the whispers that were going on," recalled Bill during a Florida retirement vacation. "It was a trying time, but she moved forward. Now her daughter is a 20-year-old at Howard University."
Willie Stroman, of the Indiana Black Expo and NAACP activist, fondly calls Griffin "my adopted daughter." His late wife, Gerry, was her mentor. "She has been a stellar young lady."
He adds, "She beat it all. She had a child early, but that did not stop that young lady. There was a lot of pushbacks. How can a person have a baby and do this and that? That just gave her fuel to prove all of the naysayers wrong. You see where she is today. Even after she had her child, she was president of the student body."
Coincidently, our Feb. 10 conversation was also the day that Delphi's infamous double-murder saga of teenagers Abby Williams and Libby German was back in the national news.
"That was my story today," she revealed. "That was a big reason I wanted to be a journalist was because I felt, and even today still think, there is a problem with so much (news) coverage being on the East and West coasts focused on major cities. They forget about the middle of the country. So, I always look for and make sure that we are considering what is happening in the middle of the country, and other parts of the country that are not New York, L.A., D.C., Chicago or Atlanta. That is one of the advantages of being a journalist from the Midwest, with Midwest roots and family that is still there."
She continued, "My job is to figure out what is the newsworthy angle, who should we be talking to, what interviews are we pursuing, and then the 'why do you care,'" Griffin explained. "For us, the 'why do you care' is this is two teen girls just walking outside on a normal day, and five years later, we still don't know exactly what happened to them or who did it. And the heartbreak this has caused for this small town.
"So, my job then as the senior broadcast producer is to make sure we are highlighting the best of what they are saying, and then also making people who don't know anything about Delphi, Indiana, understand that the pain is not exclusive to this town."
Griffin was surprised by my interview request. "A Black History Month profile on me?" she asked quizzically when she read my message. "Why is he calling me? Honestly, I just don't think about it in that way. My motto, philosophy and goal has always been to do the best I can do, be the best I can be and hopefully in the process bring some others up along with me. I knew from a young age that even though I love Kokomo, I knew I had bigger aspirations. I knew that I wanted to be a journalist since high school. I knew that New York was in my future. I knew I had these goals. I also had this baby I had to take care of and provide for."
While there are dozens of Black female journalists working behind the camera — such as former Phil Donahue executive producer Lillian Smith — who helped pave your way, it was still awfully arduous getting where you are wasn't it, I asked.
"For sure, and I happen to be a 'brown' person in this business. It is not easy. There is still not enough of us in the newsrooms, but there is progress being made for sure.
"I don't think of myself as some sort of hero, I just think that I have been super blessed to have opportunities that I've been equipped to take advantage of, but also I have had a village of people from family to folks who have watched me grow up in Kokomo and been cheerleaders — silently and some very vocally — that have helped me get where I am," Griffin answered.
Her mid-career accomplishments are seen as history-making to friends and family, they admit.
"It is significant, and it is a rarity to see her sitting in that seat and leading the charge," her father said. "I'm a proud dad, no question about it, and I speak highly of her, but I don't boast. She's doing what she loves to do, and she's good at it."
Her mother, Veronica Gatlin, added, "Eboni has always been very determined, and she was always a hard worker, even as a young child. It is not surprising to me that she is where she is now."
"Her position? That is powerful," Stroman said with poignancy of Griffin. "She always was focused, and she didn't let anything hold her back. She kept moving.
"How many people from Kokomo, Indiana, have become a senior producer for one of the major networks shows in the nation?" he asked theatrically. "She's the only one at the top."
The Maynard Report is written by Maynard Eaton. He is an eight-time Emmy Award-winning journalist now based in Kokomo, and national communications director for the Southern Christian Leadership Conference. He can be reached at eaton.maynard@gmail.com.