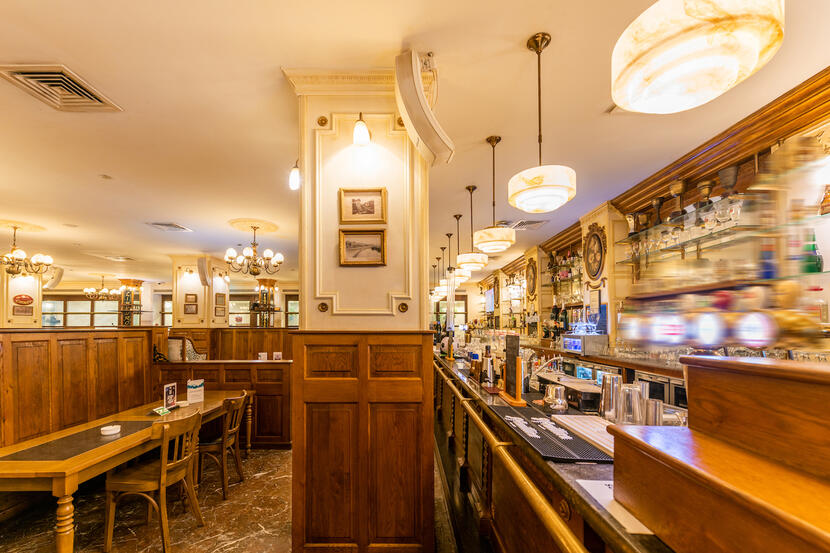 With TVs galore and a mega screen on the outside terrace, Belgian Café doesn't let you down when it comes to having all angles covered as a sports bar.

But to define it as just that, is doing it a disservice.

Despite needing a bit of a face-lift, this established bar is doing its best to replicate a joint in Brussels and beyond.

Staff are efficient – as they need to be as this place is more often than not, buzzing. In winter take advantage of the vast terrace outside, replete with booming speakers, a bar and that mega-screen to watch the game.

But if your eyeballs aren't distracted by the game, there's plenty to look at elsewhere as shiny yachts glide up and down the marina, while the hops garden is a charming outdoor spot to set up for the evening.

Indoors (where you'll most likely find yourself in sweaty summer) is busy, pubby and always has its fair share of screens too.

The menu is as you'd expect – so if you're in the mood for Belgian hops you're in the right place (load up with a side of fries dunked in mayo for the full experience). The hops menu is seven pages long so bring your reading glasses too.

As well as hops there are mixed drinks, grape and more plus a generous daily happy hour offering 50 percent off house drinks.

It might be a chain but the deals and selection keep the crowds coming back – and we're with them on that. Half price hops and a plate of chips while we watch the footy? We're in.

Open daily noon-1am. Licensed. InterContinental Abu Dhabi, Bainouna Street, King Abdullah Bin Abdulaziz Al Saud St (02 666 6888).