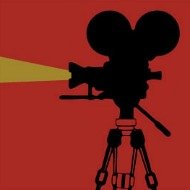 "Change" has been the watchword in the lead-up to this year's Wisconsin Film Festival five. Fewer downtown venues. More screenings at Sundance Cinemas 608. And, according to the festival guide released Thursday, a free trolley between venues at the UW and those on the near-west side.
At this stage of the game, a more accurate watchword might be "adapt."
With the future of the Orpheum Theatre in limbo for much of last year, it's no surprise that we won't be watching Joss Whedon's Much Ado About Nothing in its wooden seats. But why eschew the Madison Museum of Contemporary Art or Monona Terrace in favor of doubling down at Sundance?
According to Jim Healy, the festival's director of programming, those spaces work great for screening 35mm prints, the kind that used to be a staple of movie houses the world over. They just aren't equipped for the all-digital future the film industry is barreling toward.
The Atlantic reports that it now costs between $5,000 and $10,000 to print a black-and-white feature. That number will only climb as film stock becomes scarcer, a side effect of former film companies going bankrupt or switching to more profitable digital formats.
"In coming years, perhaps even as early as next year, I would be surprised if any new contemporary cinema is available to us on 35mm," Healy notes.
Of the 2013 festival's 95 offerings, only 18 will screen on film: 16 on 35mm, two on 16mm. The rest will screen on a patchwork of digital formats: regular old DVDs and Blu-Ray discs; HDCAM video tape, a descendent of Betamax used primarily in production environments; and hard drives containing Digital Cinema Package (DCP) films, the preferred digital format of commercial exhibitors, including Sundance.
"We're showing more HDCAM than any other format this year. It gives a very nice hi-def image that's very comparable to Blu-ray, but we've found that Blu-ray and DVD are the least reliable for projection," says Healy. "DCP provides the best digital image and sound. More and more titles are being offered exclusively in this format, which is why it was important for us to bring in Sundance as a venue and develop a relationship with them."
Sundance is equipped with 35mm and 4K projectors that can play DCP files, meaning that once an HDCAM deck has been dragged into the projection booth, Sundance is the only festival venue able to screen any film on the schedule.
Healy admits that campus venues will eventually need to adopt DCP standards. They just might need a little push to do it.
"I hope we'll be able to show DCP on campus very soon. We're working on it," says Healy. "There's also the expensive option of renting out a projector [that can show DCP] for other venues."
Since hard drives weigh less than film prints, the festival will save some money on shipping this year, which could mean some extra cash in the UW's DCP piggy bank.
"When the average film print weighs between 40 and 50 pounds, you can imagine the savings in courier services," says Healy.
If the allure of high-resolution 4K projection hasn't made you forget about the distance between the UW and Sundance, perhaps the free trolley can sweeten the pot. The vehicle is scheduled to run through the last screenings of the evening each day of the fest.
This isn't the first time the idea has implemented: Madison's Central Business Improvement District sponsored a festival shuttle back in the early 2000s. And last year, shuttle service was provided on opening night.
It remains to be seen if festival-goers will use the trolley in large numbers, but one thing's for certain: The price is right.
"Anything that we can do to help our audience access the venues, restaurants, taverns and shops with greater ease sounds like a cool thing to do," says Christina Martin-Wright, the festival's managing director.
Festival organizers have also seized the opportunity to make the trolley a fun experience. The plan is to have guest filmmakers ride the trolley between venues, offering the possibility of some intimate Q&A sessions while riding down University Avenue.
Martin-Wright hopes to staff the trolley with heavy-tweeting festival veterans who will share their insights with other riders and social media users.
An official trolley hashtag has yet to be chosen, so now is the time to nominate your ideas @wifilmfest on Twitter.