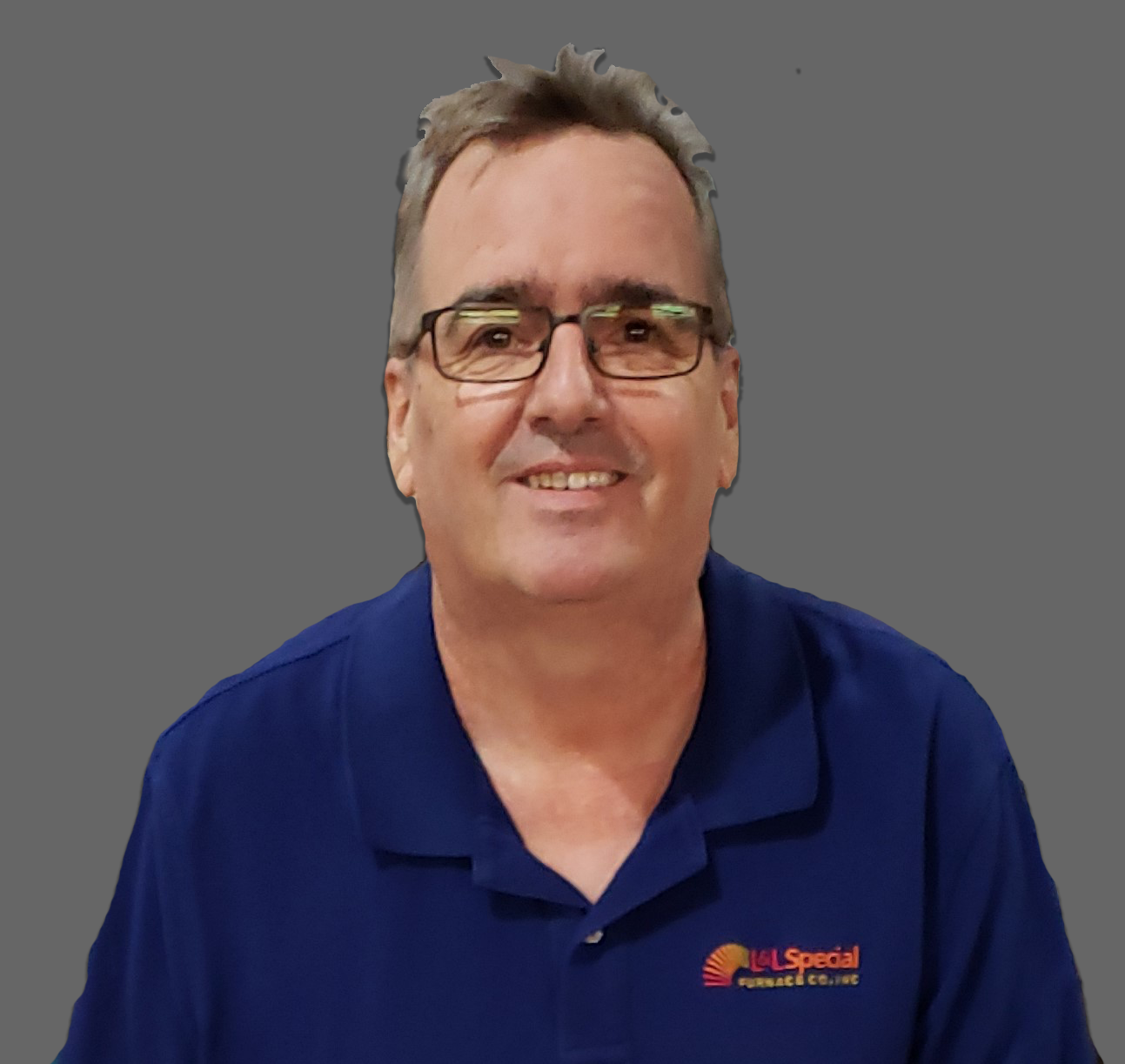 After more than 40 years in business, L&L Special Furnace has developed a solid reputation for designing outstanding special industrial furnaces, ovens, kilns, quench tanks, and heat-treating systems. Based in Aston, Pennsylvania, L&L Special Furnaces specializes in batch production furnaces and ovens, with a special focus on applications requiring high uniformity and a controlled atmosphere.
L&L Special Furnace supplies furnaces to an array of industry sectors, including airline maintenance repair and operations (MRO) facilities, aeronautic engine manufacturers, and secondary markets serving the aerospace market. L&L also has an interest in an array of other sectors, such as medical, automotive, and environmental services, just to name a few.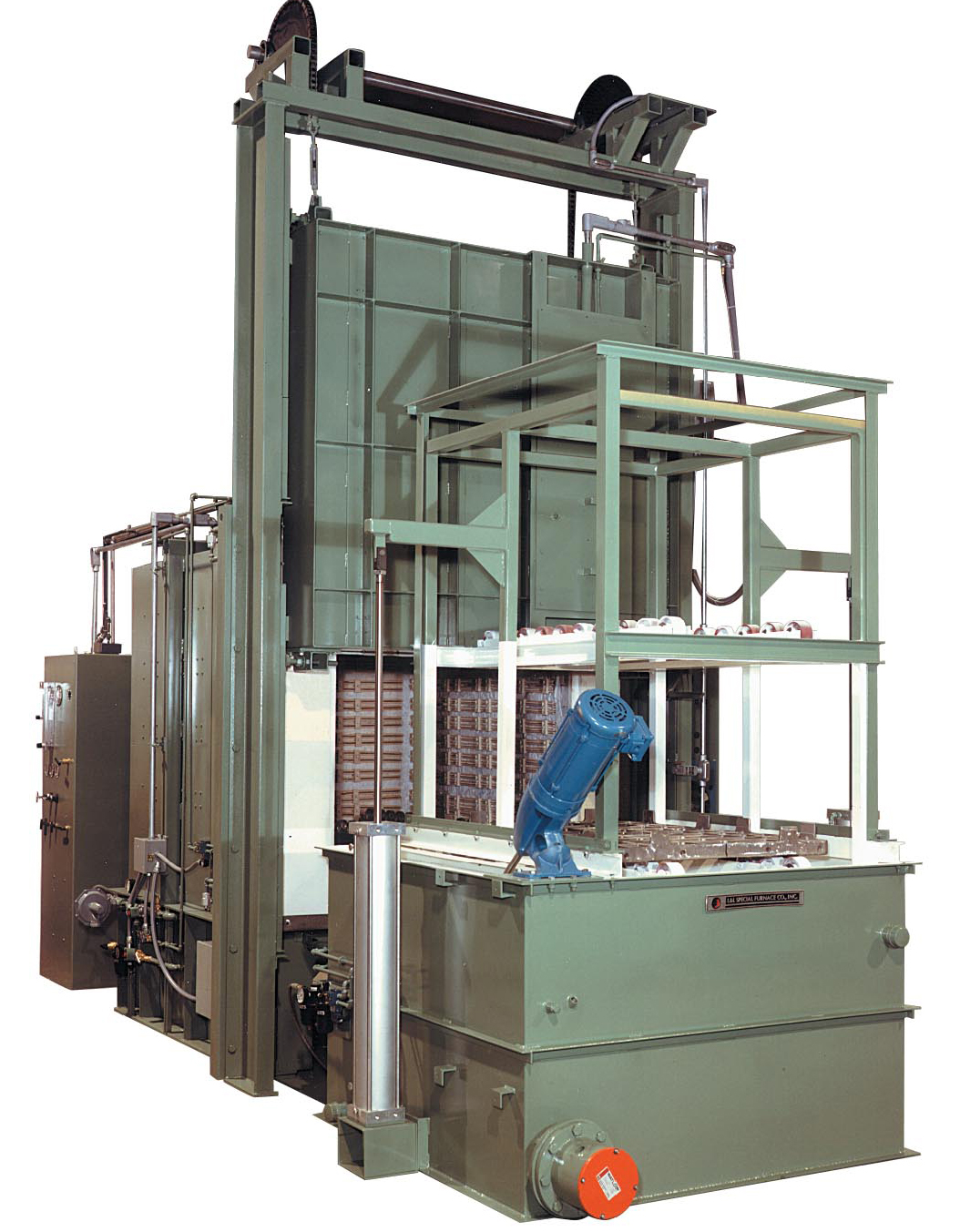 Sales Manager Tom Schultz is one of the longest-serving employees of L&L Special Furnace, having been with the company since 1981 – with a brief two-year sabbatical from 1983-1985. He is also one of the most knowledgeable minds in the industry, having seen loads of changes over the past four decades, even as some things have stayed the same.
"Well, having been involved with this business since the early '80s, the technology certainly has changed. The heat-treating process, not so much. We still heat steel, get it hot and quench it, then check the hardness," explains Schultz. "However, the newer technology and the accuracy of the instrumentation make it much more sophisticated than it was back in the day."
L&L Special Furnaces manufactures more than 30 models for a variety of purposes. Some of the application processes L&L equipment support includes everything from art glass, ammunition cartridges, high-end fiber optics, military equipment, solar panels, and everything in between. However, Schultz believes the company's Ceramic Matrix Composite furnaces (CMC) are a true indication of L&L's penchant for innovation within the industry.
"I think by far our furnaces for processing CMC (Ceramic Matrix Composite) materials are the most interesting application at present and are very cutting edge. The science behind this is really interesting in how CMC can take silicon carbide threads and make them stronger and more durable than titanium. This process can also make a commercial aircraft that is significantly lighter than the one next to it without CMC technology."
While many companies continue to outsource their heat-treating needs, Schultz says he is fielding more and more calls from businesses interested in bringing their processes in-house. In fact, he says the bulk of new inquiries is from potential customers that no longer want to send their heat treat out to a secondary supplier. Schultz says before making the investment in a piece of equipment from L&L, decision-makers should spend the time to fully understand their current processes before searching for an in-house option.
"Other than the investment, I think customers should keep the actual heat-treating process in mind. Whether it is hardening, tempering, annealing, aging or what have you, each process requires somewhat different equipment solutions," says Schultz.
"Also, keep the size and temperature in mind when considering a furnace purchase decision," he adds.
"If you need a 48-inch square furnace, be sure there are no 56-inch parts that you might need to run. Customers should anticipate all their needs not just their current ones. As far as temperature, if the customer has a process that requires 1300°F soak, you do not want to buy a 1300°F max-rated oven to do the work."
Still, Schultz says there are plenty of reasons to bring a heat-treatment process in-house, such as the ability to direct the process from start to finish in a way that enhances the company's overall efficiency, ability to control costs, and capability to meet specific customer demands. "First and foremost process control," says Schultz. "The customer knows and has control over a part of their process which they have not had before.
"The customer can dictate how and when his heat treatment will be performed. So (A) the customer does not have to stock parts and (B) he can run the parts on-demand as needed," Schultz adds. "Both of these ultimately save the customer time and money while still allowing his heat-treat not to be a bottleneck."
As the U.S. economy emerges from the effects of COVID-19, many companies in the aerospace industry and other sectors serviced by L&L are poised to return to regular production. Schultz says L&L stands ready to help their customers start 2022 on a high note.
"L&L is looking forward to expanding into the additive manufacturing field and the recovering aerospace markets. Our continued work in the matrix composite fields carries our larger projects," says Schultz. "L&L also looks forward to having a good base of stock furnaces to help cut down on delivery times."
For more information visit the L&L Special Furnace, visit the company website at www.llfurnace.com