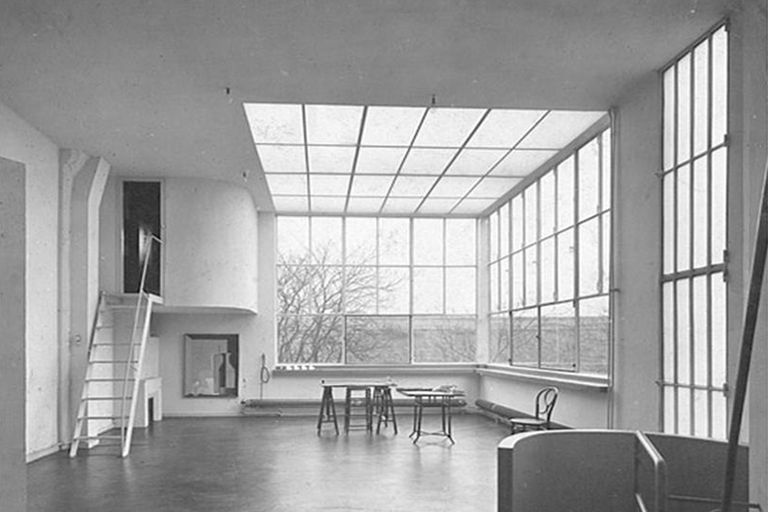 In 1923 the not yet famous Charles-Édouard Jeanneret, also known as Le Corbusier, wrote his first, and probably most important book Vers une architecture, translated into English in 1927 as Towards a New Architecture. I was looking at it recently while researching a post, Getting down and dirty about the hygiene hypothesis, and was reminded of a very influential section on home design that has a lot of relevance to this day. Then again, a lot of it is patently silly. But let's have a look: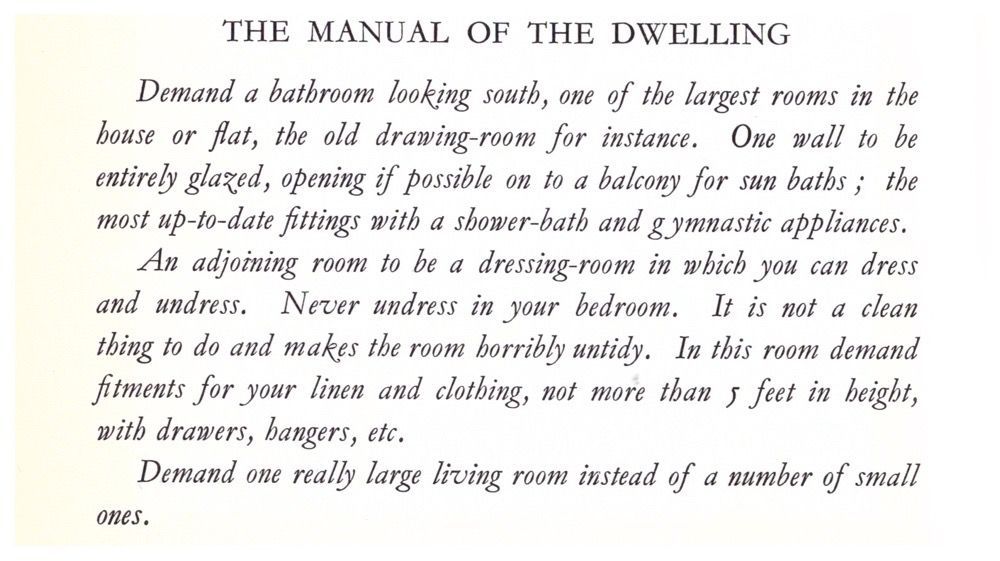 Bathrooms are mostly the exact opposite today, small and dark, in the middle of the house. And he certainly is right about my bedroom looking horribly untidy- I didn't listen to this advice and did not build enough drawers. But many modern architects took his advice about the large living room.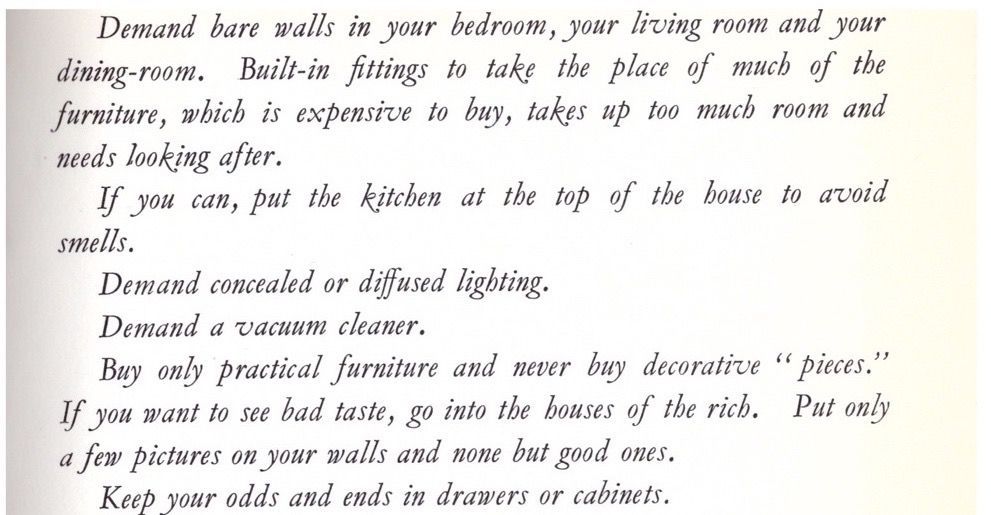 Actually, today built-ins are a lot more expensive, and if you are like me and don't put enough of them in, you get that untidy bedroom. And a kitchen at the top of the house? Making the staff (because they had staff back then) carry all the groceries up to the top?
But his point about practical furniture and a few, better pictures still holds.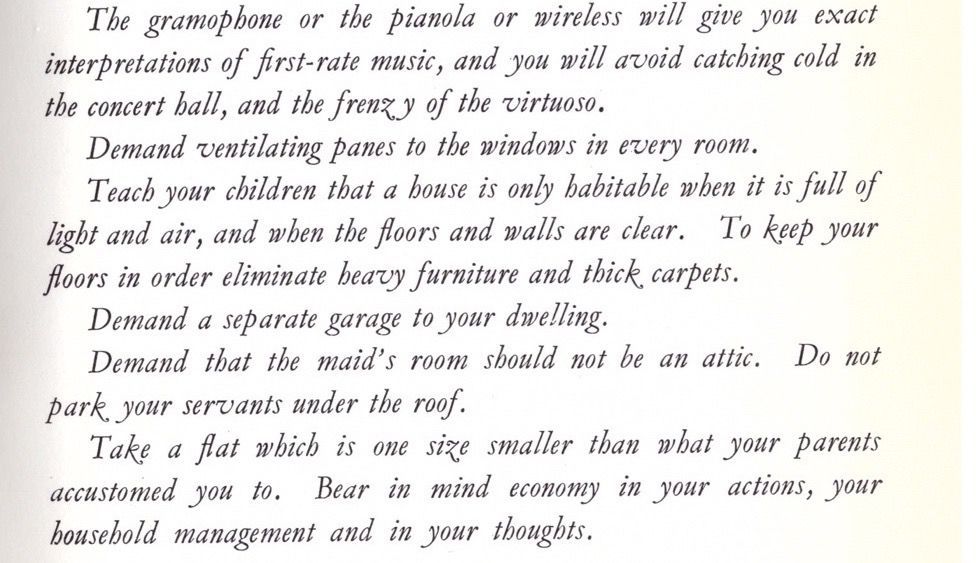 It took a while, but more and more people are staying at home with Netflix instead of going out. But it is bad advice; we need our concert halls and somebody has to support the virtuoso.
But his advice about keeping floors and walls clear, and eliminating heavy furniture and thick carpets, was all in keeping with the theories about health and well-being that were current at the time, the maximizing of light and air.

And the last one is perhaps the most important: Live modestly, simply and economically. Think small.