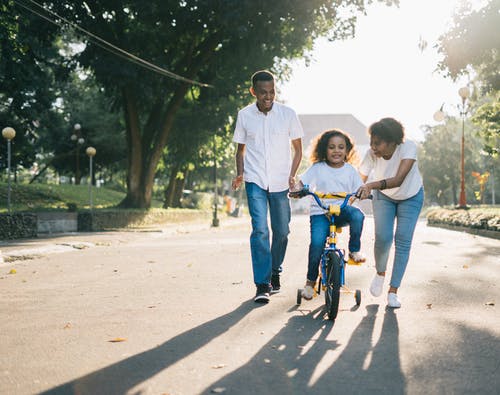 Did your town make the list of best cities?
Introduction
As remote work takes over and more jobs become available from home, suddenly, you can live anywhere, so why not make it the best? However, one of the hardest things to do is to find the best cities for you.
These are the best places to live in America, according to Livability's brand-new 2021 report.
The Survey
Livability conducts an annual survey that analyzes over 1,000 cities, both small and mid-sized to find the best cities for your family.
The analysis concentrates on several key areas:
Safety

Affordability

Economic stability

Outdoor recreation

Accessibility

Community engagement
New to the survey is a concentrated focus on remote workers.
As the Great Resignation continues to transform the traditional workplace, many employees are now considering relocating to new areas. In fact, Livability found that nearly half of the U.S. population had already moved or was considering it, with 42% of Americans having pondered a move.
Without further adieu, these are the 10 best cities in which to live.
| | | | |
| --- | --- | --- | --- |
| Ranking | City | Livability Score | Population |
| 5. | Charlottesville, VA | 760 | 49,262 |
The 10 Best Cities for Livability
Madison, WI
Population: 262,418
Madison ranked #3 in 2019's Livability poll but has made enormous strides since then, taking top honors just one year later. As the capital of Dairy Land, it is a go-to stop for technology and manufacturing with excellent schools for the children. There is an overall suburban feel that comes from a young professional demographic. The city's biking and hiking trails stretch over 200 miles, while the Dane County Farmers Market remains a renowned weekend staple. Visit James Madison Park for some fresh air, or check out one of the surrounding lakes that allow for aquatic activities.
Zillow reports an average home value of $340,992, but the majority of residents rent their homes for about $1,120 each year. It is more than national averages but still remains far more affordable than other states.
Ann Arbor, MI
Population: 122,982
Like Madison, there are many young professionals in Ann Arbor that rent their homes - although at $1,237 per month, it is slightly more expensive. Ann Arbor sits within Washtenaw County and is home to the world-famous University of Michigan and its blue Wolverines.
The younger residents in the area prompt regular modernization in areas like dining and recreation. The schools are highly-ranked, as well. Ann Arbor is also known for its inclusivity and is home to a thriving LGBTQI+ community with several events each year. Recreation is also fantastic here, with snowshoeing in the winter and kayaking in the summer.
Overland Park, KS
Population: 195,920
Found in Johnson County, Overland Park is the second-largest city in Kansas. It is a small suburban city in the Southwest corner of Kansas where most people own their homes in conservative-leaning communities. In fact, Niche rates Overland Park the #1 Best City to Buy a House in the country. Median home prices are around $276,000, while the median annual rent runs $1,164 per year.
In Overland Park, there is a strong focus on outdoor recreation with fun events like the popular Farmers' Market, Deanna Rose Children's Farmstead, and Overland Park Arboretum & Botanical Gardens. When it comes time to work, there are plenty of options. The top employers in the area continue to support local jobs, including companies and organizations like the Blue Valley and Shawnee Mission school districts. OptumRX, Zillow, PNC Bank, and Saint Luke's South Hospital are also in town and carry some of the most hires.
Frederick, MD
Population: 74,032
Frederick is both a town and county in Maryland located not far from Washington D.C. and Baltimore. While it boasts excellent schools, crime in the area can be a concern with theft among its biggest problems. Still, the Civil War-era architecture and endless activities continue to draw both visitors and residents alike to enjoy Frederick's local wineries, orchards, battlefields, and, of course, the Appalachian Trail.
Most people own their homes in Frederick with a healthy blend of both families and young professionals. Median home values run around $270,400 with a median rent of $1,396 per month. Being so close to D.C., there are plenty of job opportunities, but some of Frederick's best places to work include Dustin Construction, Dynamic Automotive, Frederick National Labs, and the Frederick County School System.
Charlottesville, VA
Population: 49,262
Part of Albemarle County, the town of Charlottesville is a leading destination on the East Coast for its Civil War battlegrounds. It has the wonderful wineries that Virginia is known for, along with upscale dining, beautiful cabins and bed and breakfasts. There are regular events to celebrate history, music, art, and culture, making it truly a one-of-a-kind experience.
Charlottesville is also home to the University of Virginia, which attracts a younger demographic to the area for its highly-rated schools. The median home value is just under $300,000 with a median rent of $1,142 per year for the area. Thankfully, there are many fantastic job opportunities available from local employers like S&P Global, the CFA Institute, Booz Allen, Capital One, and Wegmans.
Quincy, MA
Population: 98,882
Quincy is known for a few things: it is the birthplace of both Presidents John Adams and John Quincy Adams. Marina Bay stands as the Northeast's biggest marina from its perch overlooking the Boston skyline. Also in town are three world-renowned universities: Harvard University, Northeastern University, and the Massachusetts Institute of Technology (MIT). Also local are leading employers like HubSpot, MIT, Fidelity, and Massachusetts General Hospital.
Quincy is situated within the busy Boston suburbs of Norfolk County, delivering an urban feel with a population largely made up of young liberals. Most residents typically rent their own homes with a median home value of ​​$428,600 and a median rent of $1,501 per year. However, there is a higher rate of assault than other areas on the list, a spillover from nearby Boston.
Hillsboro, OR
Population: 107,391
Located in the greater Portland area, Hillsboro is the fifth-largest city in Oregon. It is known for several local attractions, including the Jackson Bottom Wetlands Preserve and the Washington County Fair. Manufacturing is a main part of the local economy, responsible for about 13% of the state's total industry. Other popular industries include computers, IT, and bioscience, earning the city the nickname "the Silicon Forest." However, there are plenty of other opportunities available from work from popular employers like Intel Corporation, Nike, Netflix, HP, and Airbnb.
There are lots of families in Hillsboro, paying a median home value of $342,500 and $1,453 for median rent. However, the schools could use some work with less-than-impressive ratings. The area is more attractive to remote workers who enjoy the reliable internet access, thanks to a local municipal service called HiLight offering high-speed fiber broadband internet.
Roseville, CA
Population: 147,773
At the bottom of the Sierra Nevada mountain range is Roseville, a suburb of Sacramento in Placer County. Orchard Park is a local favorite, and there are plenty of California's signature wineries to enjoy.
There are lots of families here with political views that tend to run conservative. Children are treated to top schools with a highly-rated public school system, while parents enjoy a very low unemployment rate of 5.2 percent. That is thanks to a strong local economy providing health care, scientific, and technical services in addition to retail and food services. Leading employers include Intel, Apple, Hewlett Packard, and Accenture. Adults need those jobs, too, because most people own their own homes and pay more than many other areas with the median prices costing $1,604 for rentals and $444,400 for home values.
Colorado Springs, CO
Population: 479,619
In El Paso County sits Colorado Springs. It is a place where most residents own their homes, paying a median home price of $270,000, while the median rent runs $1,131 per month. The public schools are decent, but this is an area that is very high on crime.
Colorado Springs has a healthy mix of conservative-leaning families and young professionals. They come to the area not only for its natural beauty but also for the many professional opportunities. The Colorado Springs Chamber of Commerce identifies key industries to include cybersecurity, healthcare, manufacturing, and sports. It is also big on defense and technology with both the U.S. Army and Air Force in town, as well as Lockheed Martin, Northrop Grumman, Verizon, and T-Mobile.
Vancouver, WA
Population: 188,923
Vancouver is a shining example of the natural beauty found in Washington state. With the Pacific Ocean on one side and the Cascade Mountains on the other, Vancouver stretches along the Columbia River. It is an urban suburb in Clark County filled mostly with families and young professionals. Most people own their homes with an affordable median home value of $286,500, but there are plenty of residents who also rent at a median cost of $1,219 per month. The schools are great, and so are the jobs. Vancouver is home to several notable companies like Nike, HP, Apple, and Oregon Health & Science University.
Other Best Cities On the List
#12: Raleigh, NC - The City of Oaks

#16: Franklin, TN - The home of festivals

#20: Sioux Falls, SD – The great outdoors

#26: Tampa, FL - Home to the best beaches

#27: Richmond, VA - An homage to the Civil War

#30: Salt Lake City, UT - Diversity in the mountains
Wrapping Up
There is no shortage of places to move when you prioritize livability. While Madison takes the top honors this year, Wisconsin is far from the only state that is attractive to newcomers.
Check out the rest of Livability's Best Cities list for 2021 to see which one may be right for you!