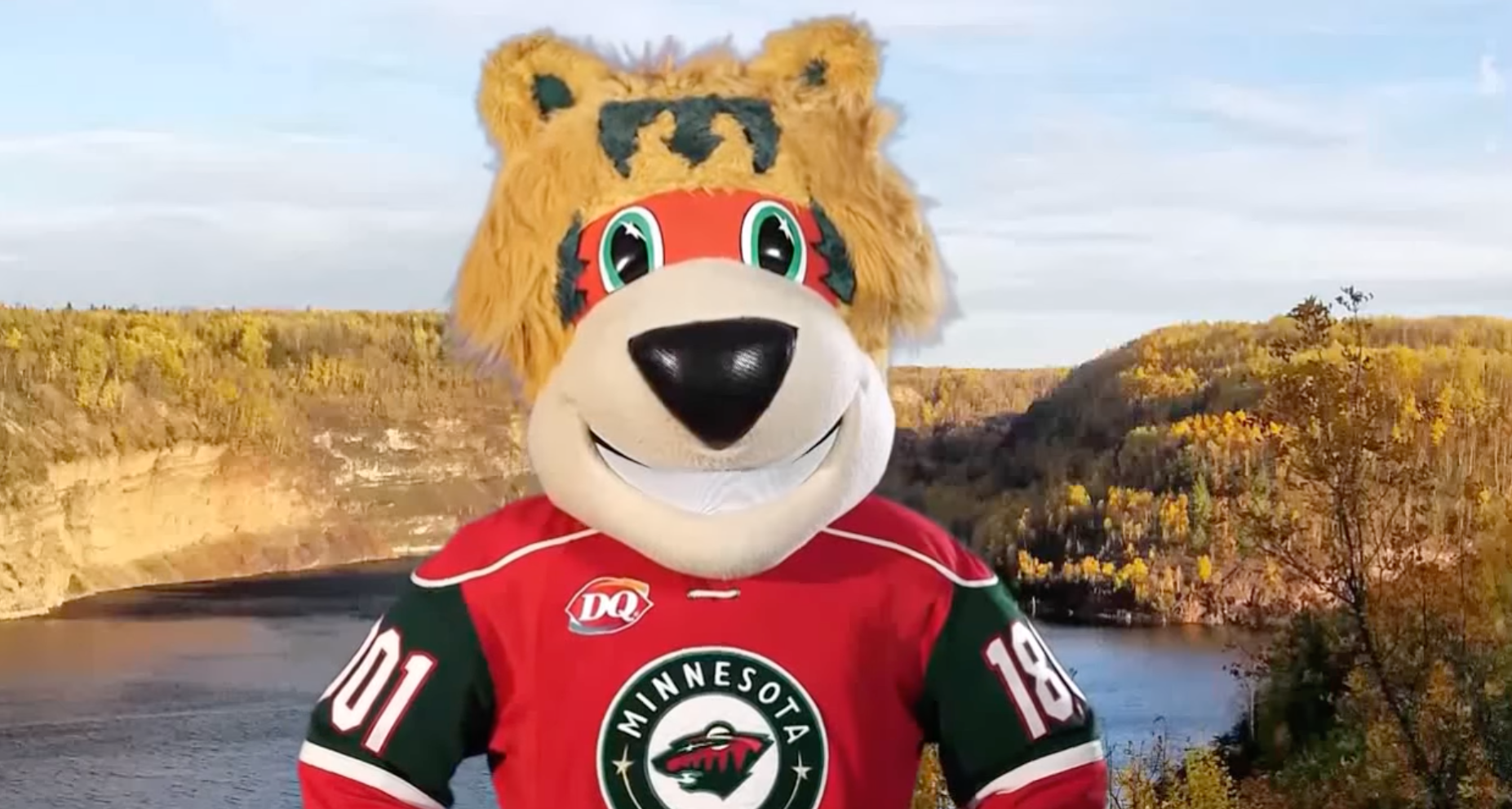 There are tons of reasons people like sports. It's going to the games and feeling the energy of the crowd. It's getting into those heated discussions about which players are best and why. And it could even be getting inspired by players and their personal journeys. But if there's one thing many of us love regardless of whether we actually even like the games, it's the mascots.
Mascots are great for getting fans excited for any game. The NHL team the Minnesota Wild's mascot is named Nordy. Although he does look like an animal, fans aren't sure exactly what kind of animal he is. So, what kind of animal is Nordy and why does he look the way he does? Here's what we know.
The mascot for the Minnesota Wild is named Nordy. What kind of animal is he?
According to the Sports Mascots Fandom, there's no clear indication of what Nordy is. Although some people believe he's a mix between a bear and a fox, nothing has been confirmed by the team or the NHL. Twin Cities says that the team calls him a hybrid of a few different animals. On the Wild's website, we simply learn that Nordy is a wild animal but not one kind of animal in particular.
"A WILD animal born in the north woods of the Iron Range, Nordy was found skating the frozen lakes and ponds near Eveleth, MN," the team says. "While no one truly knew what sort of Wild animal he is, it was clear that Nordy encompassed the true spirit of the Wild."
The post also says that in 2008, Nordy accepted the offer from the Wilds to become the team's mascot. He then moved into the Xcel Energy Center in St. Paul to be closer to the team.
Nordy has a unique look that is a part of the history of hockey.
Even though Nordy is the first mascot for the Minnesota Wild, he's got another first going for him as well. He wears the number 18,001, which is the highest number ever allowed on a jersey in the NHL. 18,001 was chosen because The Wild calls itself The Team of 18,000. This is a reference to them winning the Northwest Division title in 2008 with 18,000 people in the stands. Nordy is the latest member of that team.
The team's website also says he's one of the last players to have "hockey hair" mullet. According to Urban Dictionary, hockey hair is long and "untamed" hair that comes out the back of the helmet. This made it a popular choice for hockey players for a long time.
Nordy has a flap of hair in the back of his head that reaches his shoulders. The rest of his hair looks messy and he wears a green "M" in the center of his forehead.