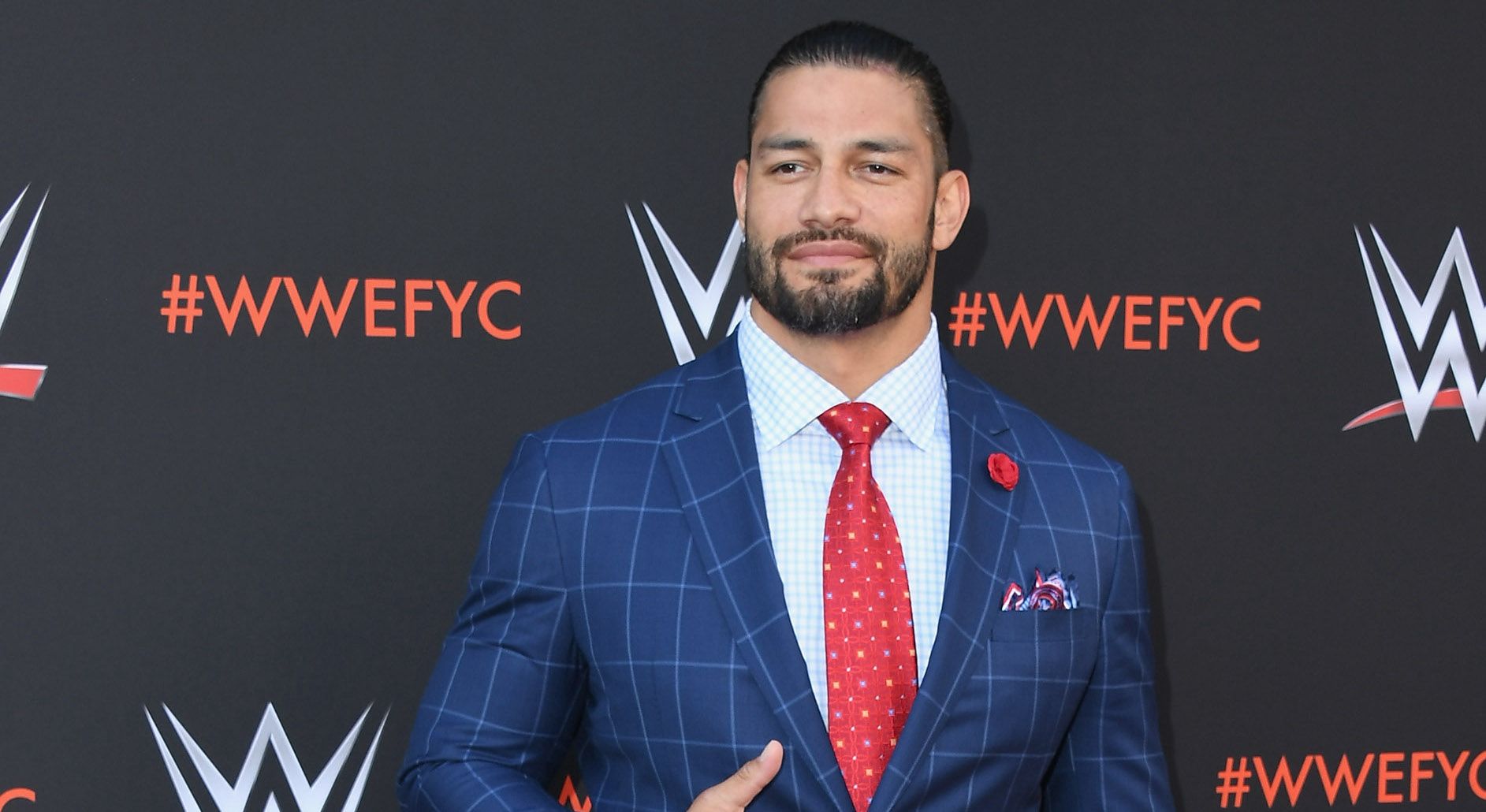 Even though there are a many wrestlers in the WWE who have seen success, Roman Reigns is in a league of his own. Although he started out as a pro football player, his career in that field ended when he was diagnosed with Leukemia in 2008. According to CBS Sports, he announced it went into remission soon after.
Unfortunately, In October 2018, Roman announced once again that he was battling cancer. Now that it's 2022, is he still living with leukemia? Right after the second announcement, he left the ring indefinitely, and fans want to know if and when he will make a comeback.
Generally, Roman is very private about his cancer battle. He doesn't say anything about it unless he's making an official announcement. Luckily, in his most recent update, he made the announcement that it his cancer was in remission! In February 2019, he announced at that week's Monday Night Raw that he was returning to the ring. "The good news is, I'm in remission, y'all," he said to the crowd. "So with that being said, the Big Dog is back!"
Although this was a few years ago, Roman has yet to make another public statement about whether the leukemia has come back. Plus, his Instagram is full of shots of him in the ring. So, for now, it's safe to assume that he's cancer-free.
According to Celebrity Net Worth, Roman is worth $12 million. Although it's not clear exactly how much the WWE pays him, it's generally accepted that he gets paid anywhere from $1.2 to $5 million a year, depending on the source.
In addition, Roman has a partnership with C4 Energy and has posts with the company all over his Instagram. Howver, it's unclear how much the company is paying him per post.
In the past, Roman has also worked with Shady Rays, DraftKings Sportsbook, WWE Games, and more, whose partnerships likely brought in some decent money, as well. According to The Sun, Roman bought a home in 2017with pictures showing huge rooms with an ocean view and a massive pool. All in all, it's safe to say that he seems to be doing well for himself!
It's probably not a surprise that "Roman Reigns" is a stage name. However, unlike many other stars with stage names, his real name isn't a secret and he has it posted on his Instagram. His real name is Leati Joseph Anoaʻi. On Chris Jericho's podcast, Talk Is Jericho, he said that he originally wanted his name to be Roman with no last name, but he wasn't allowed to do that.
Eventually, Roman settled on the last name Raines — even though there's another wrestler with the name Calvin Raines (Patrick Brink). However, WWE commentator Corey Graves convinced him to change the spelling to what we know today. "He was like, 'Hey, I heard you saying Roman Raines. What if you spelt it like, 'reigns,' like a king reigns?" Clearly, Roman liked the idea and kept it.
More from Distractify
More From Distractify