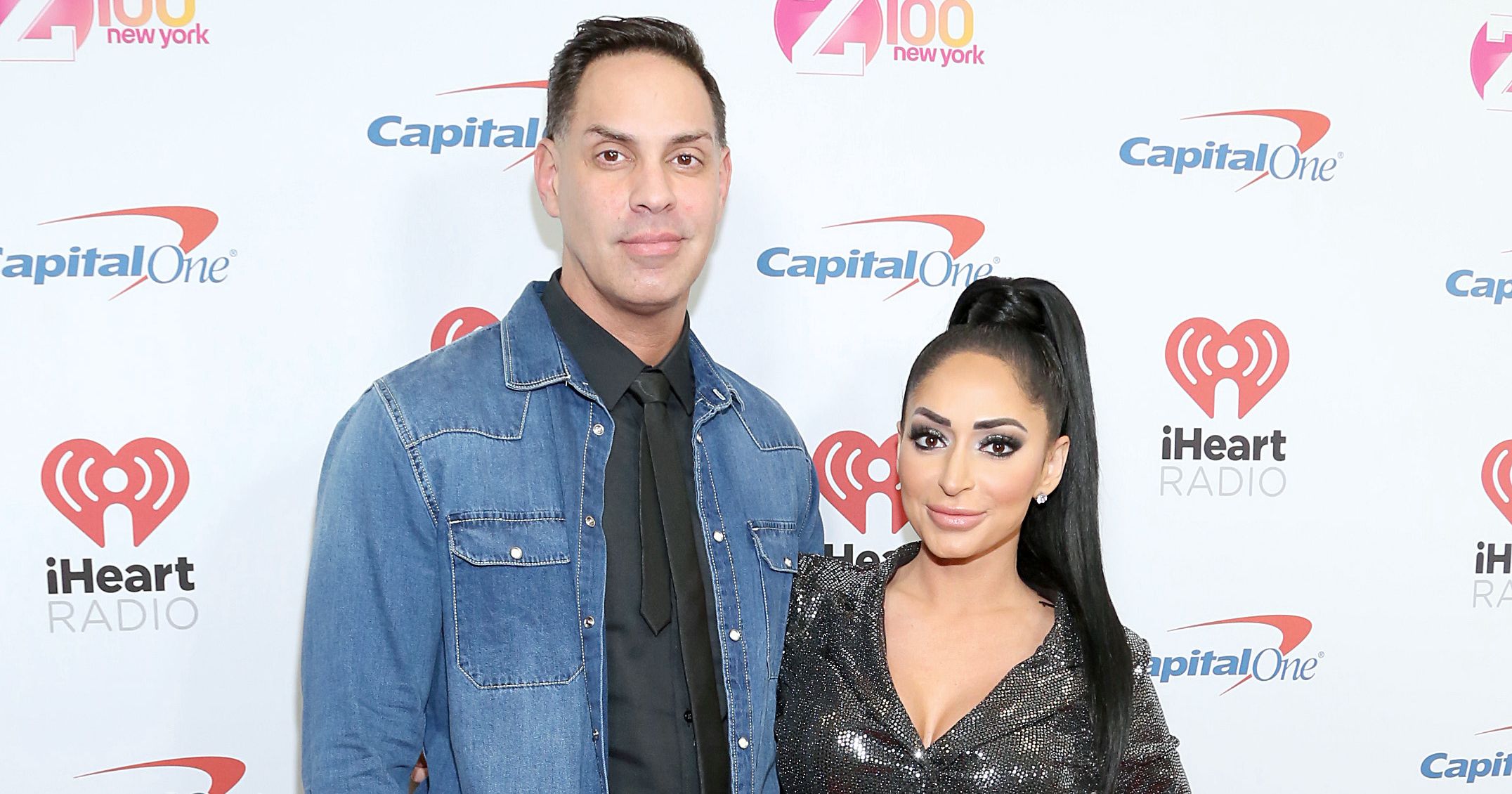 Even though Angelina didn't last too long on the original Jersey Shore, she has stood the test of time on the show's spinoff, Jersey Shore: Family Vacation. After a rocky start, Angelina and the other cast members were able to put their drama behind them and now, she's a close-knit part of the group and a mainstay of the spinoff series.
Fans of Jersey Shore: Family Vacation know that Angelina has been married to her husband, Chris Larangeira, for a couple of years but they have had their ups and downs, much of which has played out on the reality series. So, are Angelina and Chris still together, or have they gotten divorced? Here's what we know.
After two years of marriage and a wedding that aired on Season 3 of Jersey Shore: Family Vacation, Angelina and Chris have officially split. According to Us Weekly, on Jan 20, 2022, Chris filed for divorce because of "irreconcilable differences" that caused a "breakdown of the marriage for a period of at least six months."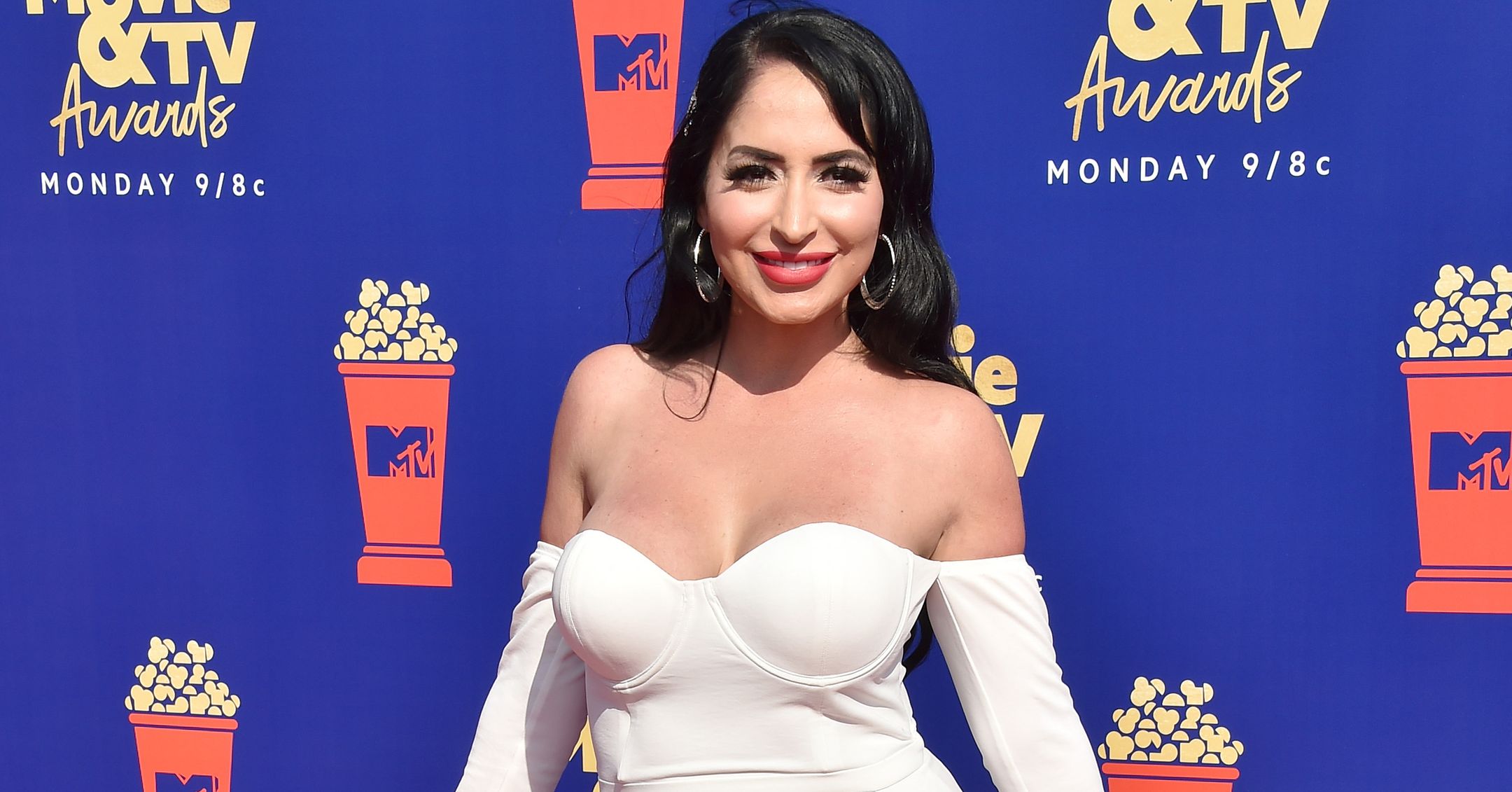 One of those "differences" is in Angelina and Chris's sex life. On an episode of Family Vacation, Angelina revealed to the rest of the cast that the former couple's intimacy was suffering because of their constant fighting. But she also admitted her faults in the relationship.
"I'm not the most perfect wife ever," Angelina said to the cast. "I yell at him, I'll belittle him sometimes. I feel like we're both wrong. But see how I'm admitting it to you? He won't ever admit that he's wrong." She went on to say that she felt like she and Chris had lost their "spark."
About a week before Chris filed for divorce, Angelina told Page Six that she was doing what she could to make her marriage work. She also said that the impact of her own parents' divorce was something that she had been unconsciously carrying with her, which had, in turn, influenced the way she had approached her own relationship.
Since news of the divorce became public, Chris has been making sure fans know that he's single. In March 2022, he posted a picture of himself on Instagram with the caption, "Walking away or walking towards something better. It's all perspective. #positivevibes = #positivelife." Although he didn't say anything about his relationship status, the timing had fans speculating about the connection between the post and his crumbling marriage.
"I can't wait to finally see you happy," read one comment on his post. "Can't wait to see you find your person! It will happen you're a great guy!" Reactions ran the gamut, with some fans offering their condolences and saying that they would miss Chris and Angelina together, while others took the opportunity to flirt with the newly single New Jersey resident.
Angelina, on the other hand, has been candid about the breakup. In March 2022, she took to Twitter to respond to someone who wrote her a message of support in light of the news.
"Its been hard," Angelina tweeted. "All of it. Chris has been going to the media and my roomies. I don't know why but I've been silent."
You can watch Jersey Shore: Family Vacation on MTV on Thursdays at 8 p.m. EST and on Paramount Plus.