Playing video games is more than a hobby — it's become a lifestyle and career path for some people like Ninja, Valkyrae, and yes, even Doja Cat. With all types of games out there, like Animal Crossing: New Horizons and Fortnite, the possibilities for immersing yourself in a virtual world are endless. Whether you play on a specific console like the Nintendo Switch, Xbox, or Play Station, or just play games on a computer or your phone, you have to admit it's easy to spend an entire afternoon gaming. And, if you aren't gaming, then you're totally catching up on the latest techniques by watching Twitch streams by your favorite creators.
Having the right balance of comfort and endurance items will help you clear every level — especially if you're sitting in the same place for a longer period of time (make sure to eat some snacks, stay hydrated, and stretch during your gaming sesh!). Ahead, find 30 of the best gifts for gamers that'll help them get their head in the game.
Our Top Picks
1. Super Mario 3D All-Stars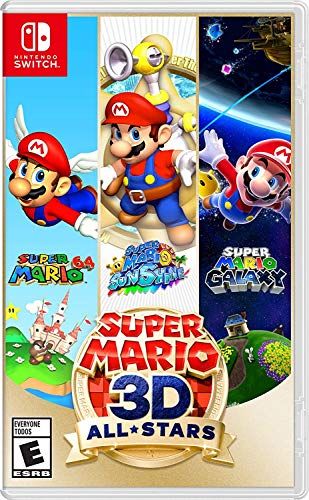 This game brings together three Super Mario classics in one. Play Super Mario 64, Sunshine, and Galaxy — all games that were released in the early 2000s — and relive your childhood.
2. Xbox Series S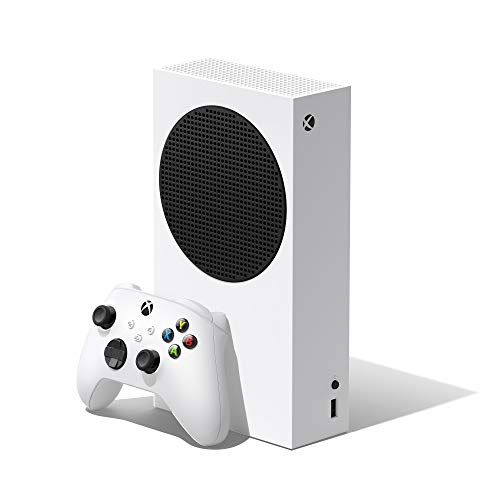 This is one of the latest consoles from Microsoft. It's the smaller of two consoles that have been recently released, so it's easier to handle and takes up less space.
3. HDMI Splitter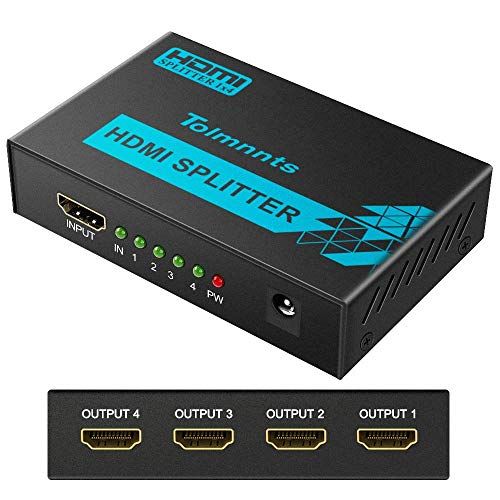 If you own more than one console, you know the struggle of having to switch cords to play different games. A splitter saves you the hassle of having to do that. All you have to do is press a button and you're done.
4. Marvel's Spider-Man: Miles Morales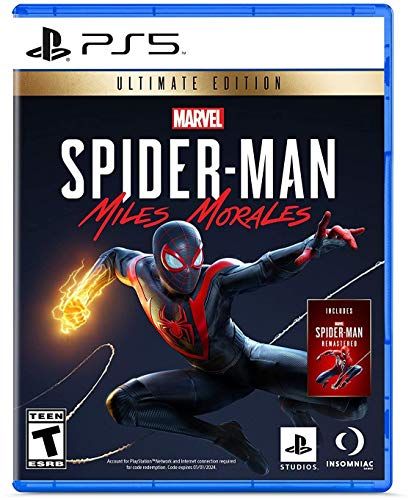 This game is exclusive to Play Station 5 and follows the story of Miles Morales, a kid from Brooklyn, NY who becomes Spider-Man. Now, he's got to balance fighting crime while in high school and supporting his mom who's running for mayor.
5. Animal Crossing: New Horizons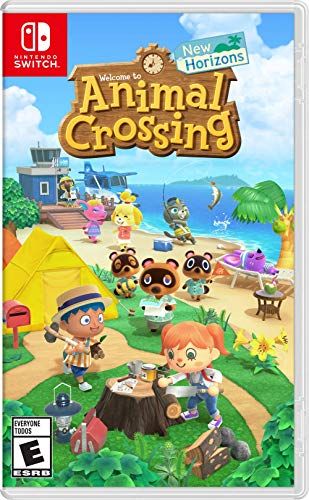 Even though this game came out in March 2020, it's gaining new fans every day. Take complete control of customizing your own island and making friends with your residents. The whole game is super adorable and there's no way you can't love it.
6. Magic: the Gathering Rares Collection
Although a digital version of Magic: the Gathering dropped in 2018, there are still tons of people who play the old-fashioned way by collecting cards. Plus, if you master the OG game, then you'll definitely master the latest version.
7. Apple Arcade
This subscription service gives you access to over 100 online and offline games. You can have your besties join in on the fun and add up to six people to a plan.
8. Fuzzy Blankets
Playing games for a long time means you have to max out on comfort. A soft, fuzzy blanket can keep you warm and secure for hours of gameplay.
9. Play Station Plus Membership
Having a Play Station is that much better when you have a plus membership. It gives you access to different deals, including free games and sales. If you like to play with others, it means you can online with them, too. You can subscribe for one, three, or 13 months at a time.
10. Xbox Live Gold
For those with an Xbox, a Gold membership is your equivalent to Playstation Plus. With this membership, you can subscribe for three, six, or 12 months at a time.
11. Controller dock with game storage
There's nothing worse than having all your games and equipment sprawled out across your space. This helps your Nintendo Switch station stay organized — keep games in one section while you store and charge pro controllers on the top.
12. Super Mario Bros Plant Slippers
Name something cuter (and comfier!) than these Super Mario Bros slippers. We'll wait.
13. Gaming mouse
PC gamers need a mouse that can keep up with them. This one features a weight that you can customize to fit your needs. LED lights and buttons on the top and sides also make this perfect for extended use.
14. Headphones
These headphones sit comfortably on your head for hours of gameplay. Not only are they cute, but they work with PCs, Play Stations, Xboxes, and more.
15. Gaming Keyboard with Padded Arm Rest
Every gamer needs a good keyboard. Not only is this one compatible with both Mac and PC, but it includes a padded arm rest, wireless connection, and a super cute design.
16. Persona 5 Royal
Even though this game came out in early 2020, it's gotten record sales in the U.S. alone for its dynamic gameplay and intricate plot. In this game, you play Joker, who explores people's deepest desires with his fellow Phantom Thieves to get rid of evil adults.
17. Fortnite Llama Loot Plush
Spruce up your gaming space with this adorable Llama Loot plush from Fortnite — a.k.a one of the biggest games in the 2020s.
18. Twitch Gift Card
Twitch subscriptions can seriously add up faster than you think. The gamer in your life will thank you for saving them some (real-life) coins.
19. Buffering T-shirt
We've all needed some time to load our thoughts before, but hopefully your game loads first. This T-shirt expresses just that without words escaping your lips.
20. Cat Mario and Cat Peach Amiibo
Amiibos are figurines that transport into the virtual world on the Wii U, Nintendo 3DS, and Nintendo Switch video game consoles. While they're super cute decor for your gaming space, they also get you sick perks and new ways to customize your characters on games like Mario Kart 8 and Kirby and the Rainbow Curse.
21. Snack Bowl with Compartments
Fact: gaming also means it's snack time. Make sure you're stocked up on all your faves and have them within arms' reach with this next-level snack bowl.
22. Play Station Light
Show your solidarity to Sony with this Play Station wall light. Each of the shapes lights up to its corresponding color on your console's controller.
23. Xbox Light
But if you're on Team Xbox, you too get a light of the console's iconic logo.
24. Portable Switch Dock
A Nintendo Switch is meant to let you game on the go, but the dock it comes with is super bulky. Save space in your bag with this mini version and set up your console on any TV.
25. Xbox Media Remote
If you stream a lot on your Xbox, you're going to need this remote in your arsenal. It's so much easier to flip through your favorite Netflix shows with this instead of a gaming controller.
26. Blue Light Blocking Glasses
Spending a bunch of time in front of screens can take a toll on your vision. These chic and sleek glasses help protect your eyes from harmful rays from the blue light that phones and computer screens emit.
27. Controller Skin with Grips
Customizing your controllers and consoles with skins makes everything that much more personal. That way you can make sure everything fits your aesthetic perfectly — take this gorgeous cottagecore skin, fot example.
28. Gaming Chair
A gaming chair may be considered something computer gamers would use, but anyone can enjoy this comfort. This one comes with a built-in massager and footrest for long days in front of your screen.
29. The Gaming Life Rug
Eat. Sleep. Game. Repeat. That's pretty much a life motto so why not share your philosophy with anyone who comes to play games with you.
30. LED Back Lights
This isn't exactly for gaming, but it will make your space look super cool. You can pick from a bunch of different colors with a remote and change them whenever you'd like.
31. Controller Evolution Poster
Video games have come a long way over the years. This poster shows you where we are and maybe give inspiration for what's next to come.
32. Super Mario Bros Mushroom Light with Sound
This adorable mushroom light will brighten up any gaming experience.
33. Minecraft Sword
Maybe you're cosplaying, maybe you're looking for new decor. Either way, this sword will fit well among all your other Minecraft-related merch.
34. Enderman Mug
Start your day with coffee from your Enderman mug. Just don't attack it and you're fine.
35. Video Game Storage Case
Headed to a friend's place to share the fun of gaming? Pack all your games across any console in this portable storage case.