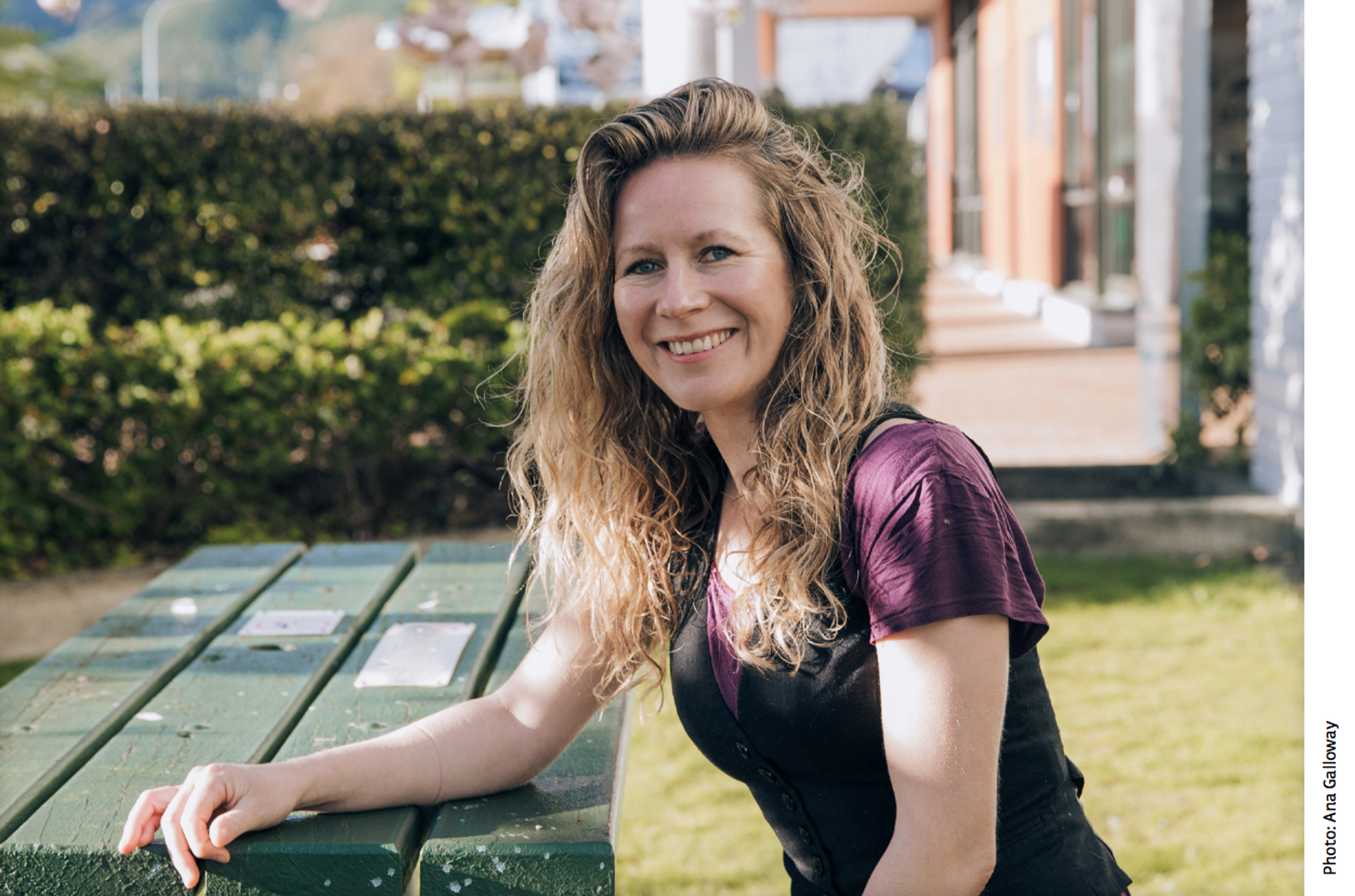 Thirty-eight-year-old Becky Manawatu is the winner of New Zealand's richest literary award for her debut novel, Auē. Nelson Arts Festival Pukapuka Talks coordinator and NMIT creative writing tutor Kerry Sunderland reports.
When Becky Manawatu and I met for coffee at the Nelson Market last winter, I made her cry. I'd just given her a sneak peek at the latest draft of the Page & Blackmore Pukapuka Talks programme in the 2019 Nelson Arts Festival brochure.
"What's the matter?" I asked, alarmed I had, in writing the promo blurb for her session, inadvertently offended her in some way.
"I can't believe I'm in a programme alongside all of my favourite New Zealand writers: Witi Ihimaera, Renée, Elizabeth Knox and Tayi Tibble ..."
Now that Becky (Ngāi Tahu, Pākehā) has won the 2020 Jann Medlicott Acorn Prize for Fiction, she can rightfully stand beside Witi Ihimaera, the first Māori writer to win a national book award (Pounamu, Ponaumu came third in 1973, then Tangi won the top prize in 1974).
By winning the top prize this year, Becky not only pocketed $55,000 in prize money, she also became the first Māori writer to win the best fiction book award since 2012, when Paula Morris's novel Rangatira won. Auē is also the first debut novel to win the main fiction prize in 18 years.
Since Becky was the only debut author shortlisted for the main fiction prize this year, it was unlikely any other book would also win the Hubert Church Best First Book Award, but she tells me it wasn't a sure bet as it had been won previously by a book that didn't make the shortlist. Yet she did win, so is also the first Māori writer to win this award since 2004.
It's a remarkable achievement for the author, essayist and Westport News reporter, who lives in Waimangaroa on the West Coast. While she hails from Stewart Island, Becky was born in Nelson in 1982, her mother still lives here, and she completed the Diploma in Writing for the Creative Industries at Nelson Marlborough Institute of Technology in 2016.
A story for our strange and dark times
Auē is an astonishing feat – a story set in pre-Covid and #blacklivesmatters times but one that explores with candour and compassion the inequities and discontent both historic events have amplified. Her story is, ostensibly, about two brothers and their troubled family trying to rise above domestic violence and gang warfare, but given the current uprisings around the world, is really a reminder of the price vulnerable women and children have to pay when men are wounded. It's not a stretch to suggest many of those wounds are the legacy of colonisation, the long tail of its inherent structural racism.