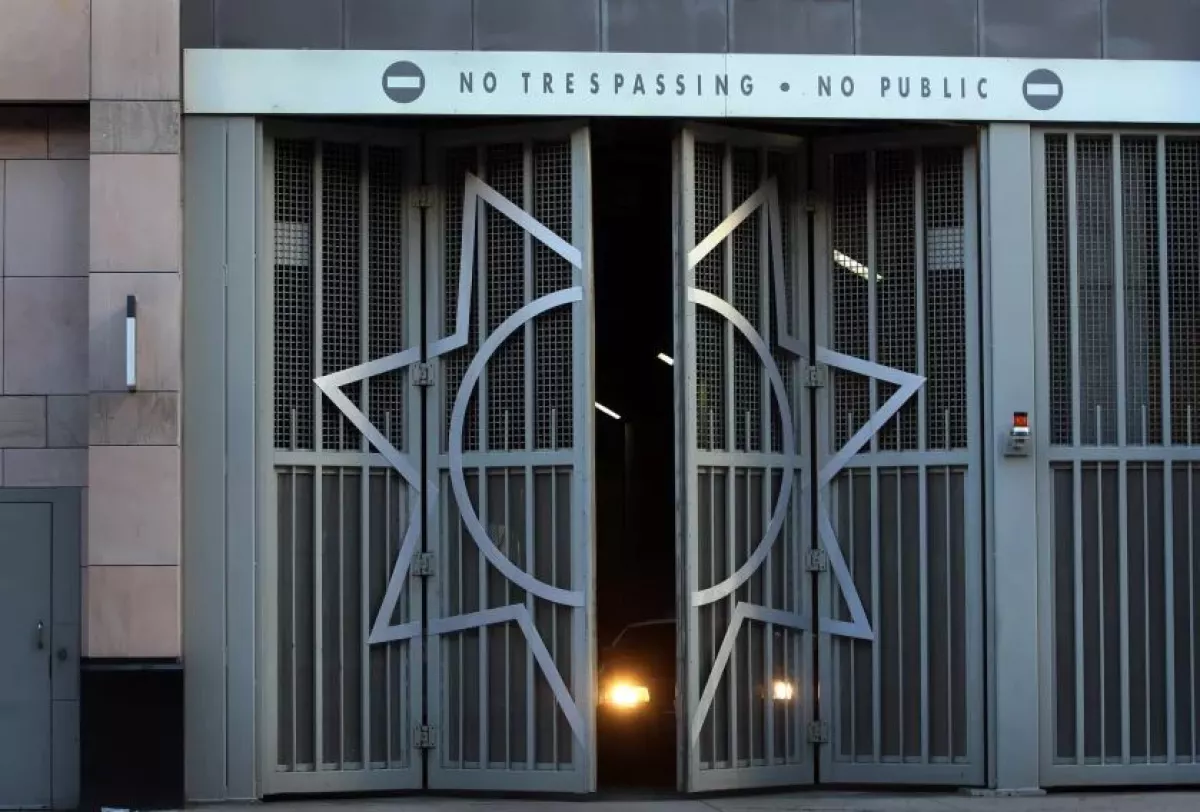 When it comes to preventing overdoses in San Diego County jails, where hundreds of incarcerated men and women suffered or died from fentanyl and other drugs last year, Sheriff's Department officials have a fundamental disagreement with their civilian overseers.
The Citizens' Law Enforcement Review Board recommended in August that "all persons" be screened for illegal drugs every time they enter a county jail — employees, detainees, defense lawyers, contractors and others.
Sheriff's officials took more than four months to respond.
When they answered, they said the idea was being rejected because they were concerned about the potential health effects of repeated exposure to low-level radiation from body scanners. They also said there was no evidence that employees are responsible for the influx of drugs into jails and that screening workers would undermine morale.
"Implementing this recommendation would require us to presume staff ... are actively engaged in bringing contraband into our facilities," Lt. Edward Greenawald wrote in the December letter, released by the review board last week.
"This action would represent a breach of the trust we have placed in them and result in grave consequences for morale and employee retention," he added.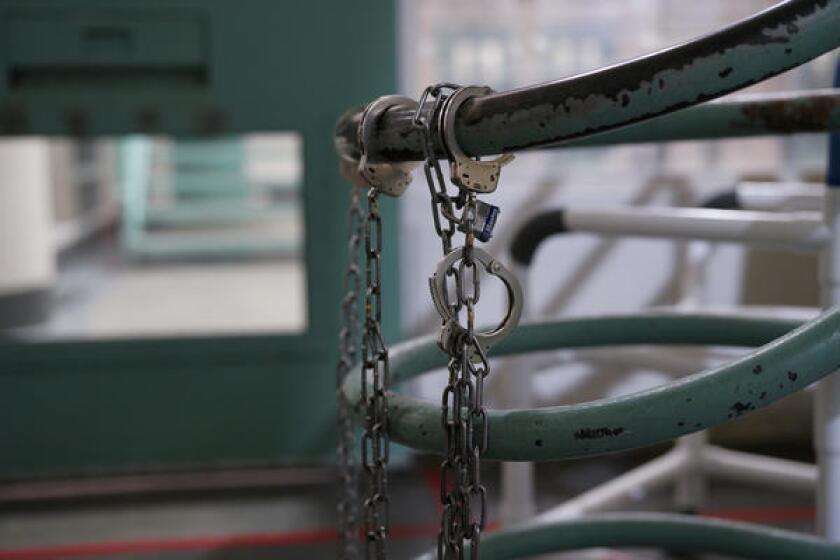 The review board's executive officer, Paul Parker, said he could not find research to support the department's claim about radiation. A former police officer, Parker also questioned whether the screenings would harm morale.
"When I was a police officer, I would have been strongly motivated to work for an agency that considered all options and made unpopular, yet common-sense, decisions to mitigate a life-threatening situation," he said.
At a meeting last week, members of the review board, a volunteer civilian panel that is supported by a staff of county employees, echoed Parker's concerns. Several chastised the department for avoiding a plan they said would likely reduce overdoses and deaths of people in jail.
MaryAnne Pintar questioned whether sheriff's officials could provide data showing that scanners pose a health threat to people being regularly screened. Tim Ware asked why the department was opposed to random screenings.
Board member G.I. Wilson rejected the notion that morale would sink if employees were checked for drugs when they arrived at work.
"There are deputies who would be more than willing to demonstrate their integrity," he said.
Wilson also said that if sheriff's officials are worried about potential health effects from body scanners, they could use drug-sniffing dogs for random checks.
By the end of the discussion, the review board voted to resubmit the recommendation.
While the board has no formal authority over the Sheriff's Department, department officials said they welcome the input.
Spokesperson Lt. Amber Baggs said officials have multiple tools at their disposal to prevent drugs from getting into the jails, including searches, scans and drug-sniffing dogs when guards see fit.
"We continue to use an evidence- and intelligence-based approach when utilizing our resources," she said by email.
As they are in most detention facilities, illegal drugs have been an issue for San Diego County jails dating back years.
In recent months, the Sheriff's Department has added body scanners and revamped its mail-distribution practices in a broad effort to limit the volume of drugs smuggled into the county's six jails.
The department uses body scanners manufactured by OD Security, a company founded in the Netherlands more than 60 years ago. The company website says its one-of-a-kind system "combines ultra-low radiation with maximum visibility, making it extraordinarily safe and efficient."
The scanning system and changes in mail processing inside San Diego County jails have not always worked.
According to county data, at least six of the 20 people who died in custody last year were due to suspected overdoses. While sheriff's officials have yet to release specific causes of deaths in those cases, the opioid-overdose treatment naloxone, better known as Narcan, was administered before they died.
Department records also show that naloxone doses were deployed more than 600 times in 2021. In 2022, the number of doses administered jumped by 38 percent — to 845, records show.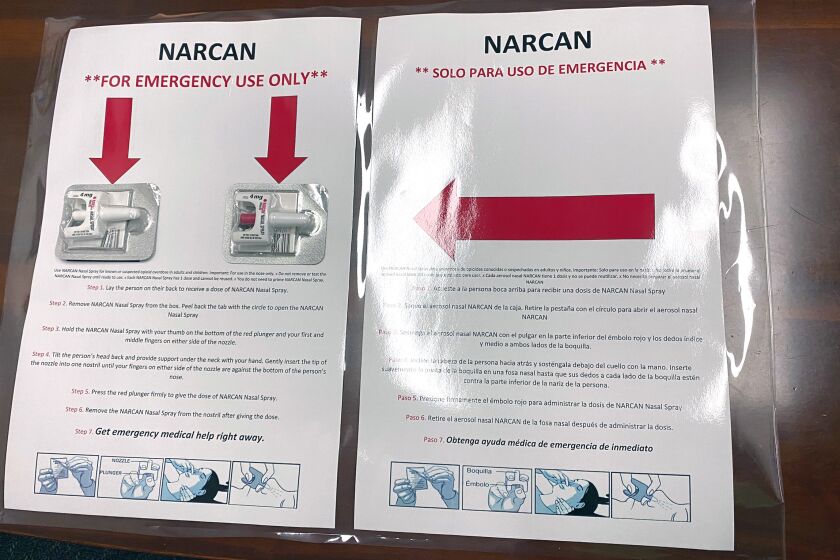 Over each of the past two years, more than 200 people have overdosed in San Diego County jails, the department reported.
In his letter to the review board, Greenawald said the Sheriff's Department already has adopted policies and procedures aimed at preventing illegal drugs from being smuggled into local jails.
He noted that everyone who enters a lockup is subject to search. He also said all people — except those who are or may be pregnant — can be put through a body scanner, although the scanning policy generally applies only to those being booked into custody.
The review board has also urged the department to use the scanners whenever incarcerated people are transferred between facilities and return from court hearings. But the board was told this would put a strain on staff.
"Facility security is vitally important to the San Diego Sheriff's Department employees," Greenawald wrote. "Countless measures are taken to keep contraband, weapons and illegal substances out of our facilities."
It's not clear how many California counties check sheriff's deputies for illegal drugs whenever they enter local jails.
But in 2014, California prison officials began screening employees and visitors in an effort to reduce the flow of drugs into correctional facilities.
According to the National Institute of Justice, a research arm of the U.S. Department of Justice, detecting drugs in jails and prisons is critical to safe operations.
"Strategies focused on drug detection at the points of entry have the greatest potential to mitigate drug contraband by requiring all staff, inmates, visitors, delivered consumables, mail, and personal items to be searched before entry," the institute website says.
The Deputy Sheriffs' Association of San Diego County, the labor union that represents thousands of field deputies, court bailiffs and jail guards, did not respond to a request for comment on the review board's recommendation to screen employees entering county jails.
Employee retention is a serious issue confronting the Sheriff's Department.
After being sworn in earlier this month, Sheriff Kelly Martinez told The San Diego Union-Tribune in an interview that the department has a 21 percent vacancy rate among deputies and some 20 percent across support staff.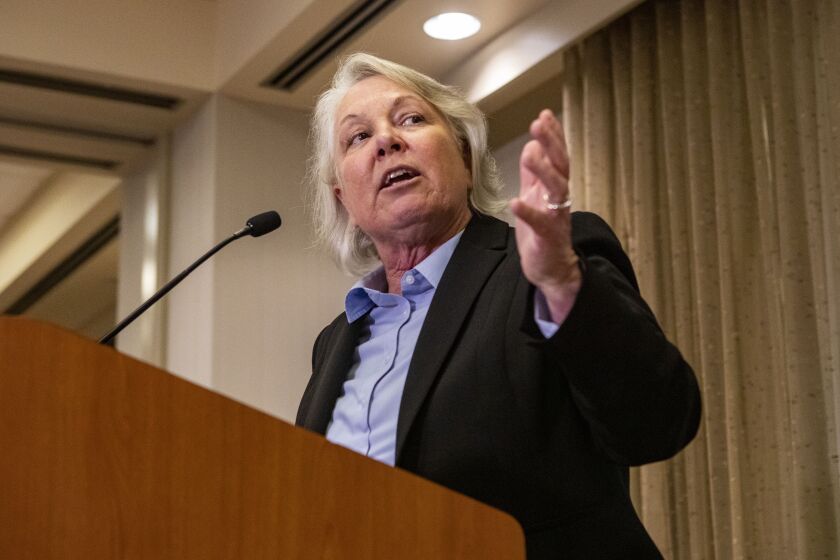 Last summer, in response to the persistent recruiting problems and a spate of five in-custody deaths in the month of July, the county Board of Supervisors approved an $11 million funding package for hiring incentives and upgrades to body scanners.
During the board discussion, Supervisor Joel Anderson noted that he is body-scanned every time he passes through airport security.
"Why don't we have the same standard in the jails?" he asked.
Then-Sheriff Anthony Ray told supervisors that there was no evidence that drugs were being smuggled into jails by department employees. Instead, most drugs were brought in during the booking process or through the mail, he said.
"In five years, we have found no proof, no evidence and no cases sustained of any (employees) bringing drugs in," Ray told the board.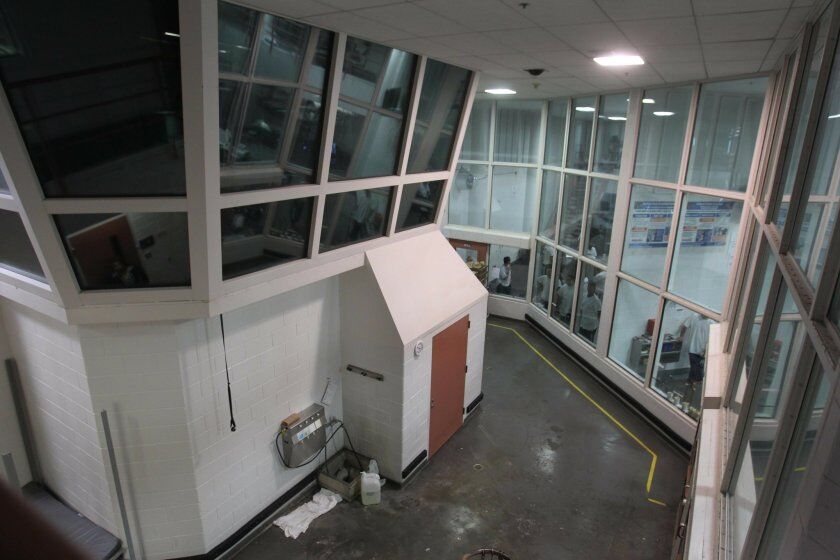 But just last week, officials in Arizona arrested a Maricopa County correctional officer on suspicion of trying to smuggle fentanyl and methamphetamine into a local jail.
At a news conference Wednesday, Sheriff Paul Penzone announced plans to invest in body scanners and use them on everyone entering his jails, including deputies.
San Diego County sheriff's deputies also are not immune to criminal behavior.
Former sheriff's Capt. Marco Garmo was released from federal prison Dec. 30 after pleading guilty to illegally selling guns and other charges. Former Deputy Jaylen Fleer was sentenced to 12 years in prison after pleading guilty in 2021 to committing sex crimes against children.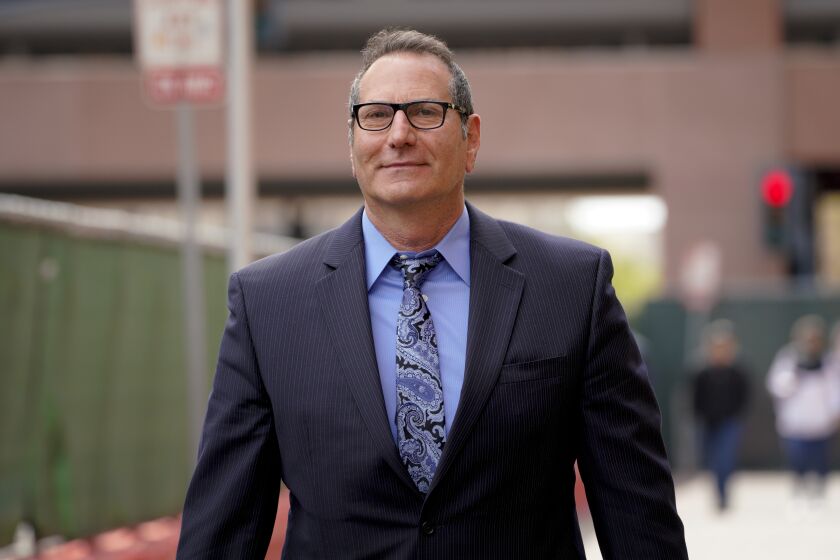 Within the past several days, former Deputy Richard Fischer was booked into jail to serve out the remainder of a sentence he received for fondling women while on duty, and Deputy Cory Richey was arrested on burglary and drug charges as he arrived at work.
Department officials have declined to specify where Richey worked. A public database of government employees shows he was assigned to the sheriff's detentions and court services division.